a little girl that likes to draw

Studio:Ludens is on a mission we can relate to, "give people the creative freedom to design their own products."
We wrote about their Epa:kato tool back in 08, and since then the Eindhoven based crew has slicked up their site and created even more online tools for designers.
We recently mentioned the Magic Box project and introduced you to my favorite Ludens tool, the Repper.
(By the way, we're giving away 5 copies of Repper this month. Contest details HERE.)
Today I would like to tell you a little about Elise.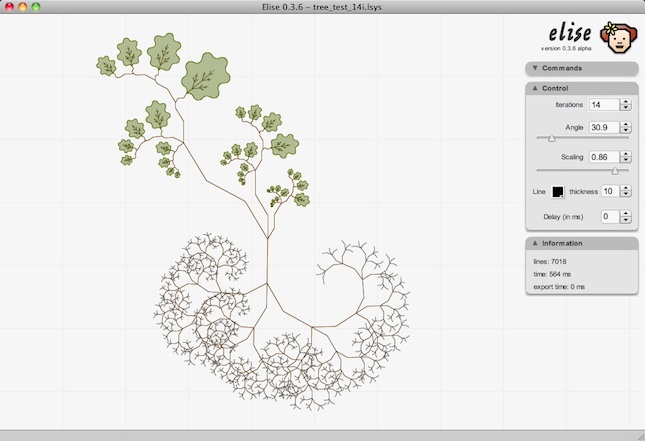 Elise is a simple software that draws complex shapes by giving your computer repeated instructions based on L-systems developed by Aristid Lindenmayer.
"The designs you can make with this principle are like fractals, iterative shapes like we see all around us in nature," it reads in the description.

There are complete instructions available for using Elise and downloads available for Windows, Mac, and Linux.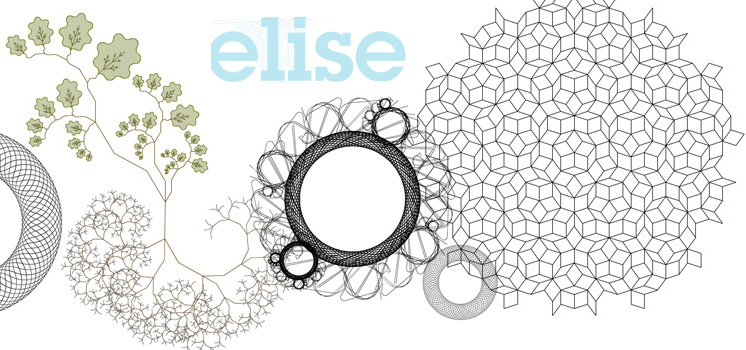 The Ludens team collaborated with Jens Dyvick to develop an Elisebot using Arduino: "a drawing robot that can beautify your floor or a public space with beautiful fractal-like drawings"
Watch one of the Elisebot tests in the video below.