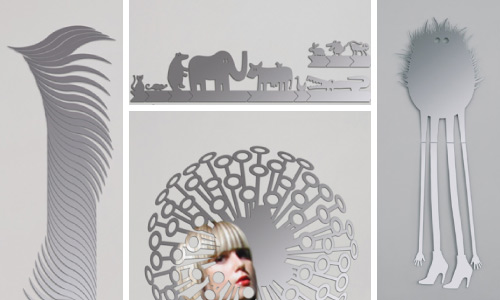 Your Reflection Has Never looked This Good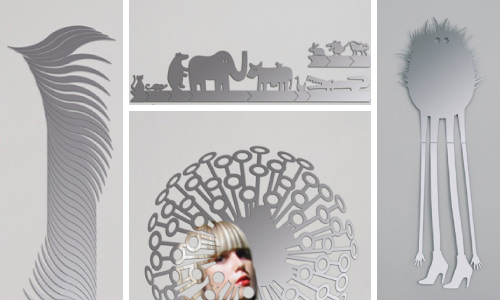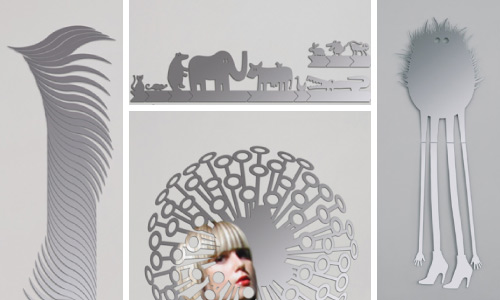 Gazing into the mirror just became a whole lot more interesting. The decorative wall art gurus at France's Domestic have brought together a bunch of talented artists and designers for the Domestic Narcisse range of laser cut mirrors.
Moving beyond mere reflective functionality, these works address another key aspect of the mirror – the quality, design and workmanship of its frame.
Here we see the mirror freed from its traditional frame and given new life and personality… there is an engaging character within each and every one of them, even before your own reflection appears.
There is a stinky smell (that is most probably quite toxic) when laser cutting mirrored acrylic, so it is not currently an option in the Ponoko materials catalogue. If you'd like to see this situation change, join in the discussion at the forums where problems are solved and ideas coaxed and moulded into reality.