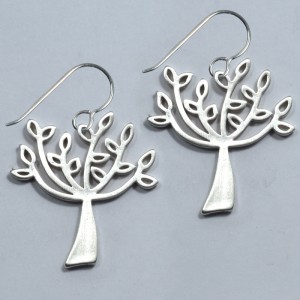 Casting silver?  How about acrylic moulds?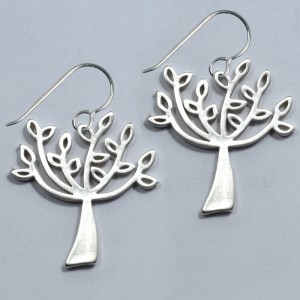 Jeweller Daphne Olive combines old fashioned metal smithing techniques for gold and silver with laser cutting technology
How did you come across Ponoko?
I have a home/design store in Washington DC. When I went to furniture shows, I kept finding myself attracted to design using laser cutting in furniture and home products. I thought it would be fun to use the same process to make jewelry.I think I googled something like 'laser cut bamboo jewelry' and found Ponoko. (not actually sure what words I searched for) I had been talking to laser cutting companies that would only work with me if I did thousands of one design, so it was love at first sight.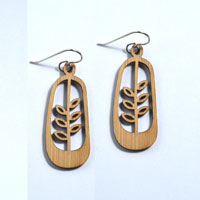 How would you describe your design process?
Good question. Sometimes I start with an idea in my head. Sometimes I just doodle with my finger on the computer and see what I can do with my doodle in Illustrator. I hadn't used Adobe Illustrator before working with Ponoko, so I spend a lot of time figuring out what I can do and then doing it.
What material/s do you use/ have you used and why?
I went into this wanting to make bamboo jewelry. Then suddenly I wanted to make myself a white acrylic necklace. Loved it and everyone in the store wanted one, so now I use both.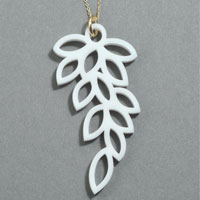 Have you been surprised by anything in the Ponoko process?
That it has been so easy overall. Getting such good customer service from a web-based business was also a big surprise.
Do you have any tips for other users?
I would say to read the Forum. I have learned really great things there.
www.daphneolive.com,  www.tabletopdc.com