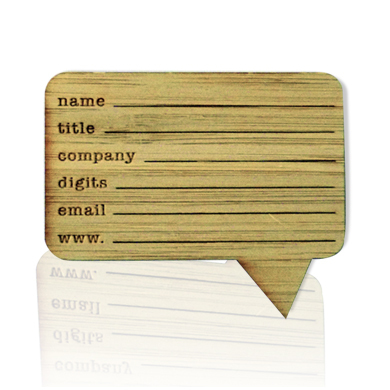 Impress with a Bamboo Business Card.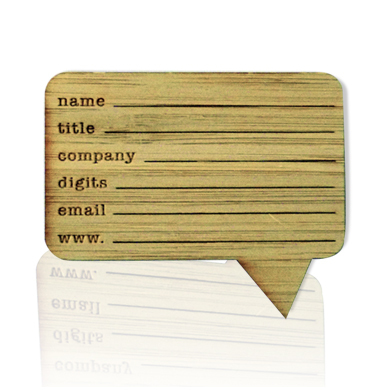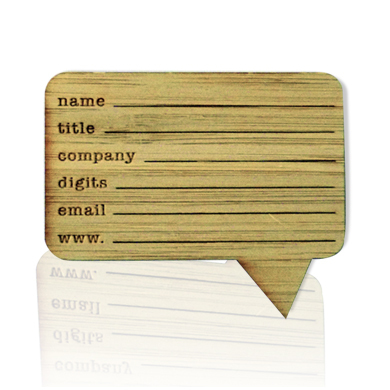 Liz Loizou-Smith aka Peike-lilana has come up with a nifty way to produce personalized business cards using Ponoko.
The laser cut business card is a fun way to impress a client. Choose to hand one over with your information or create a presentation package for your client to use their own personal information. You can choose to leave information blank and fill in on your own or customize with laser cut info.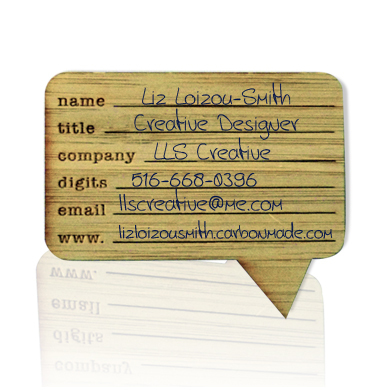 This particular item was made from Bamboo Ply 3.0 mm. If you would like another material feel free to request at the Peike-lilana showroom. The listing is for 10 business cards and takes 10 business days to deliver.
Liz Loizou-Smith is a creative designer for a high-end leather manufacturer. She designs and manages their eCommerce site and is also a crafter and photographer. Her design is a simple way to make am impression, rethinking the business card to be more than just a slip of paper to be thrown away, but an indicator of your design skills and fluency with innovative use of technology…