Cozy Cuff is a coffee cup cozy that doubles as a bracelet. Or a bracelet that doubles as a coffee cup cozy.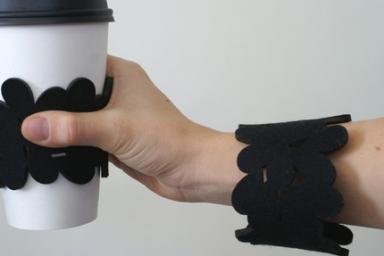 Made from laser cut 100% wool felt you'll want to wear it as a bracelet all the time – which means you'll always have it handy when you're in the mood for coffee.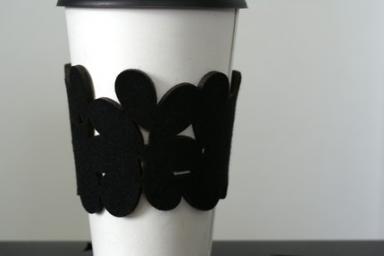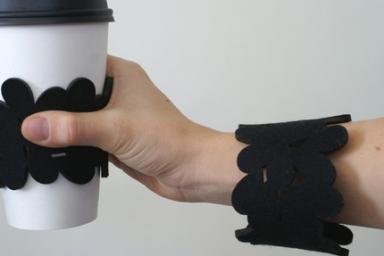 A note to people with little wrists – the cozy/cuff runs a little big – otherwise it wouldn't fit around your coffee cup.
megan auman (previously mentioned on the Ponoko Blog) is an artist and designer focusing on jewelry, metalwork, and pattern design. megan received her BFA in Metalsmithing from Syracuse University and her MFA in Jewelry/Metals from Kent State University. megan currently runs a studio based in Jonestown, PA.
Check out her Blog and Etsy store for more..