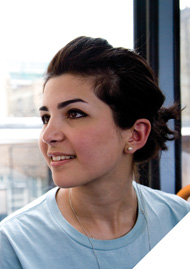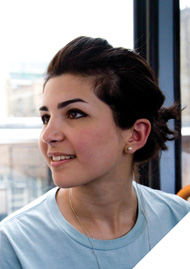 Recent graduate from the London College of Communication, Shaz Madani has a portfolio that's been impressing the graphic design blog scene. I came across Madani via Fabrik Project, a daily dose of design in various media.
'Arctic Paper' uses cut layers of paper to create a 3D effect. I think in this case the paper was actually cut manually.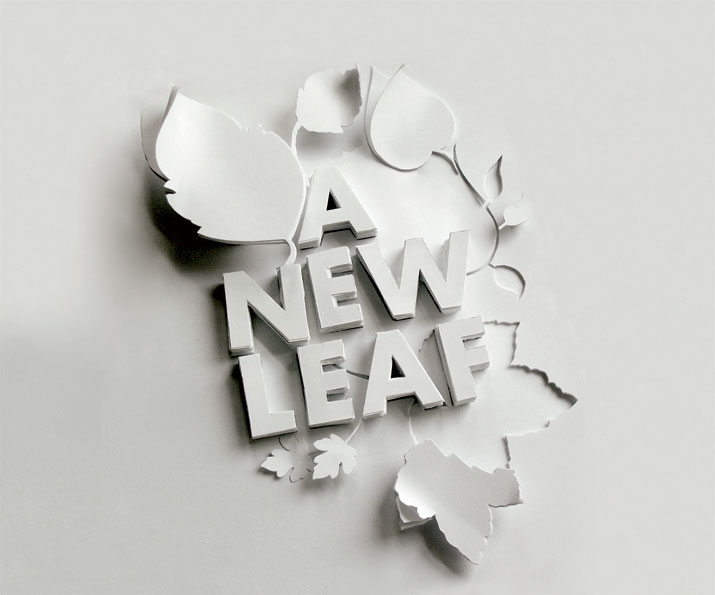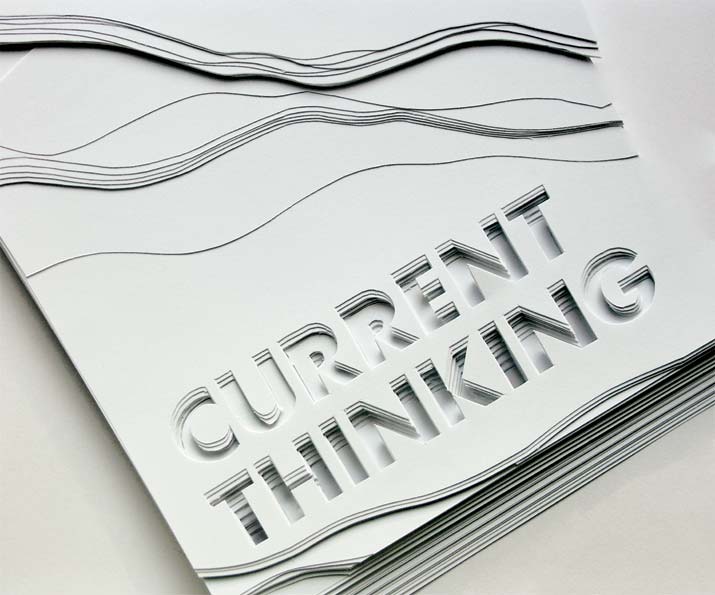 'Expenditure Chart' is a experiential piece of data visualization; in this case, one week's expenses. Every day of the week is represented within one of the concentric circles. Days of spending are printed grey and poked with pins – black pins signifying needs while white ones denote wants. It's a very clever and beautiful poster that relates back to one of my earliest posts about using the capabilities of Ponoko to explore infographics.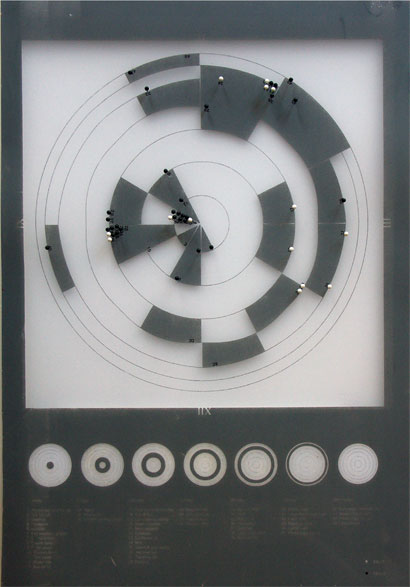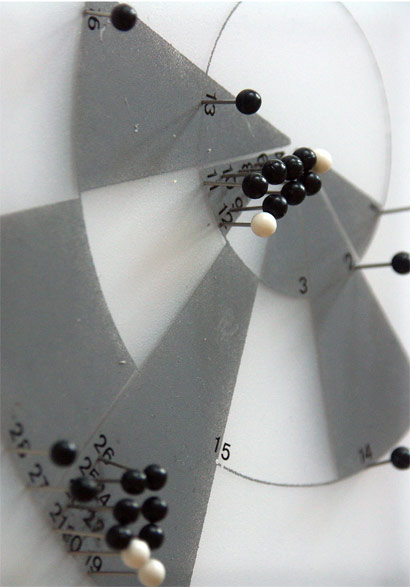 At YCN Live, there's a short clip of Shaz riding a double-decker in London, talking about what inspires her.