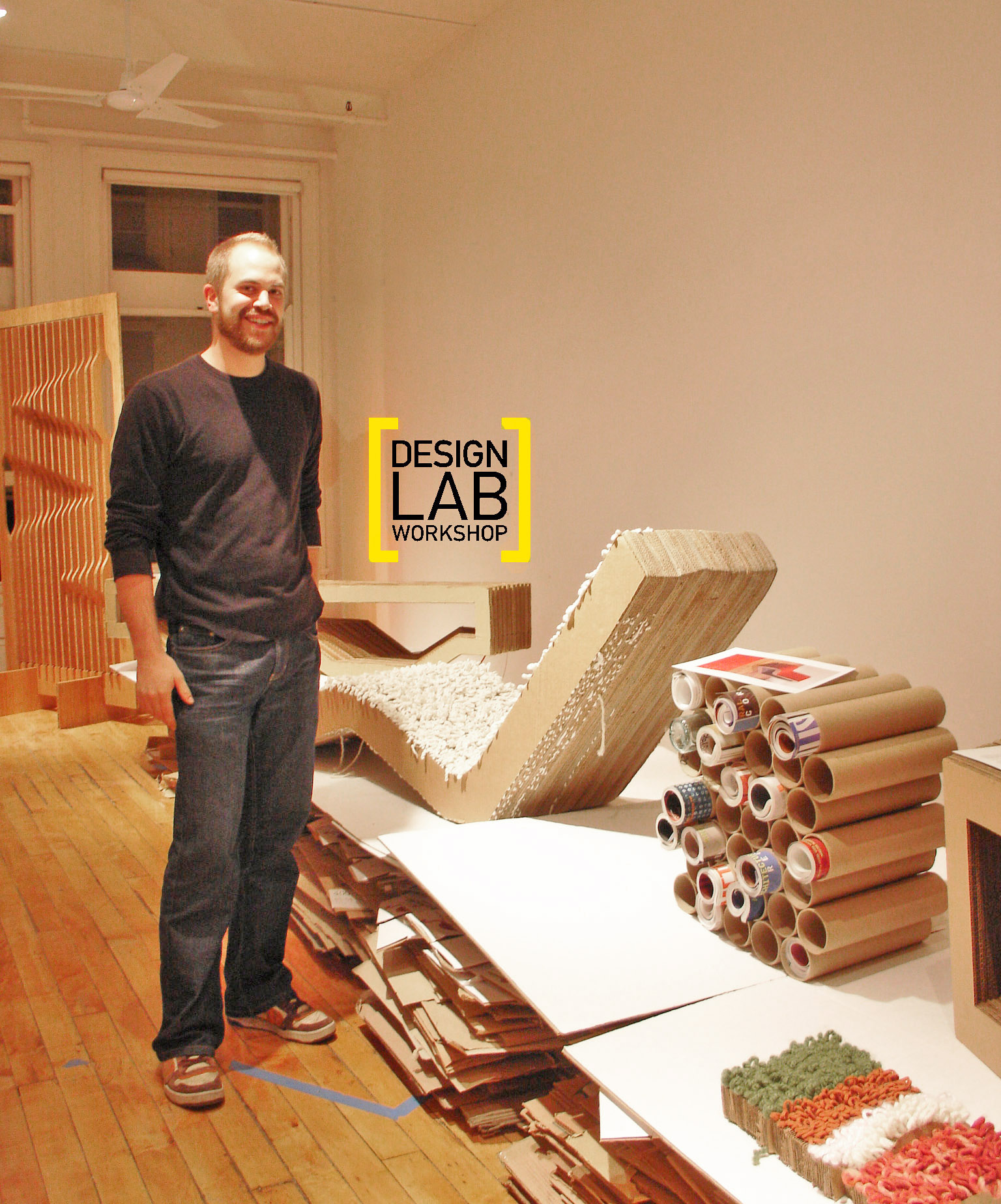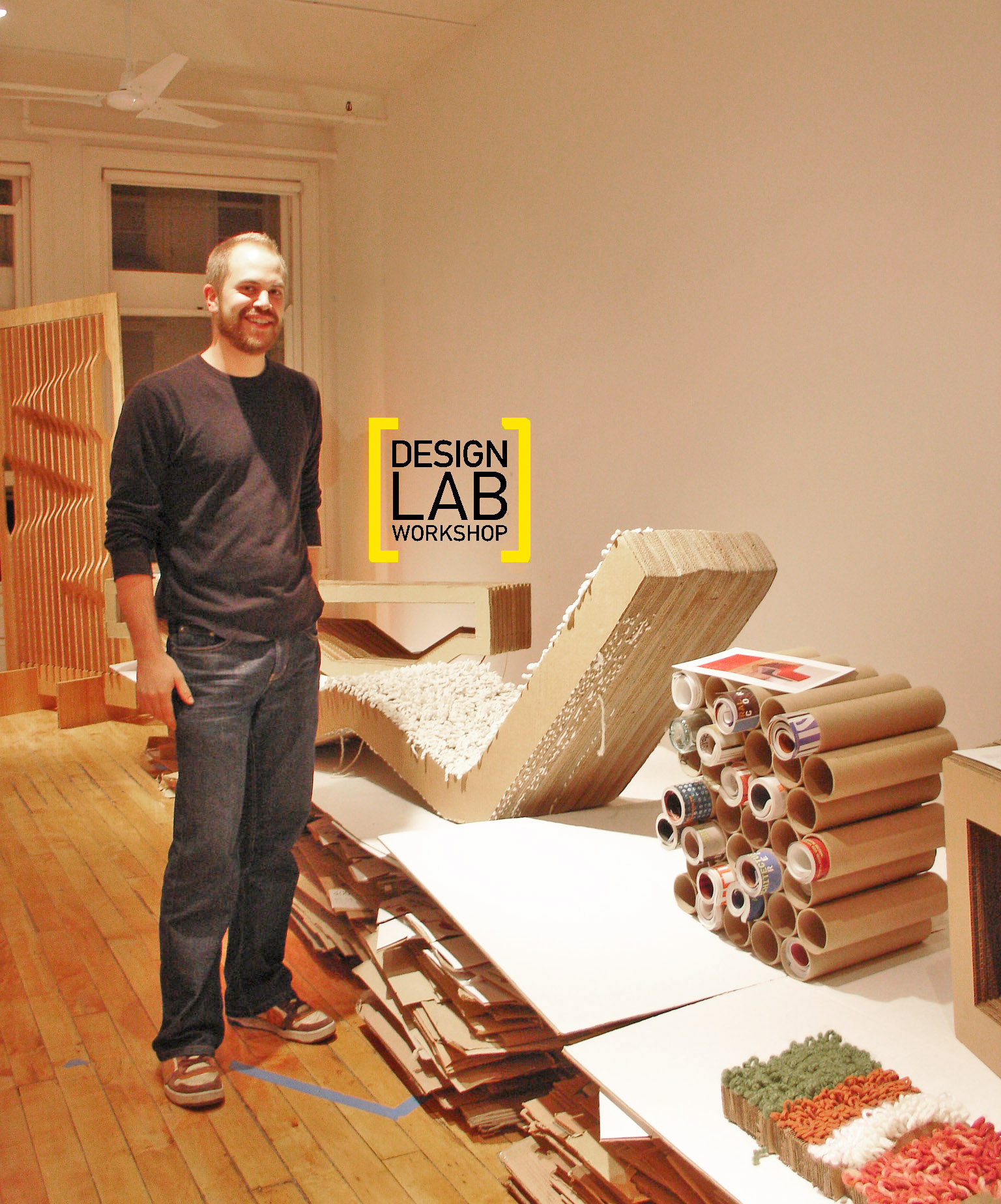 Design Lab Workshop is the solo work of multi-disciplinary designer Brian Peters. I met with Brian at his space in the Chicago Arts District.
Me: I like how your portfolio has product designs and art installations. What did you study in school?
BP: I recieved my bachelor's degree in sculpture from Calvin College in Michigan. After that, I attended the University of Illinois at Chicago (UIC) and recieved my Masters in Architecture. I currently work full time at a small residential architecture firm in Chicago, and Design Lab Workshop is the venue for my independent projects.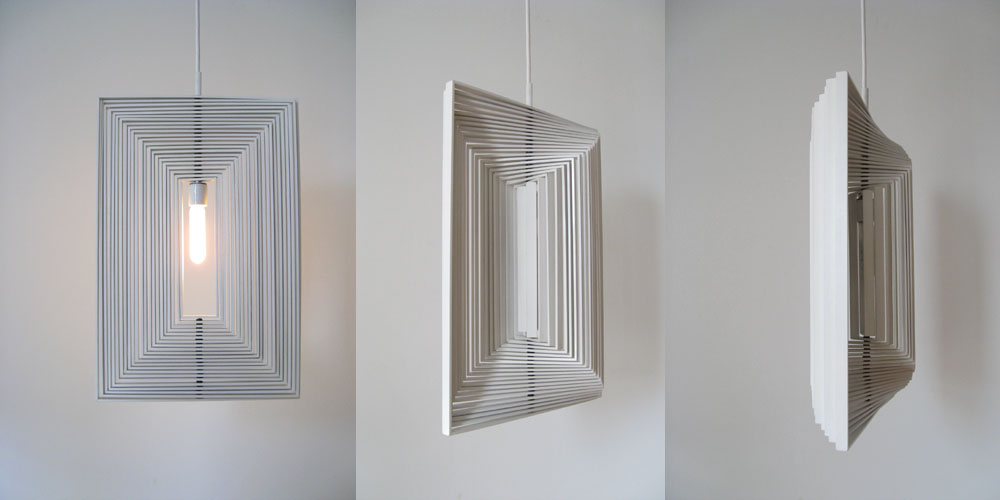 Me: Some of your projects seem like good candidates for mass production. Are you interested in having these products available for purchase?
BP: Yes. I designed some of my pieces, such as the Revolve Light, with consideration for how they could be produced efficienctly on a larger scale.  Currently each piece is unique; however, I am looking to create limited edition series.
(Brian's light received second place in the Get Lit competition sponsored by Design Within Reach, Tree Studios.)
Me: I think your chair Red Weave would be almost impossible to mass produce. What made you decide to use the yarn with the cardboard?
BP: One of the limitations of cardboard is its uniform color and rigidity. So I started exploring how to manipulate the material's surface. With the yarn, I'm using the corrugation of the cardboard to my advantage and designing a more graphic piece.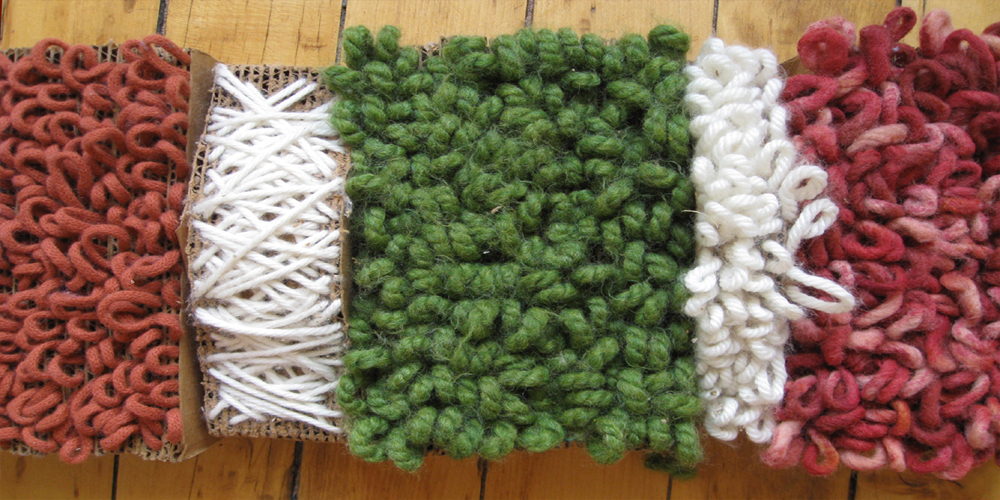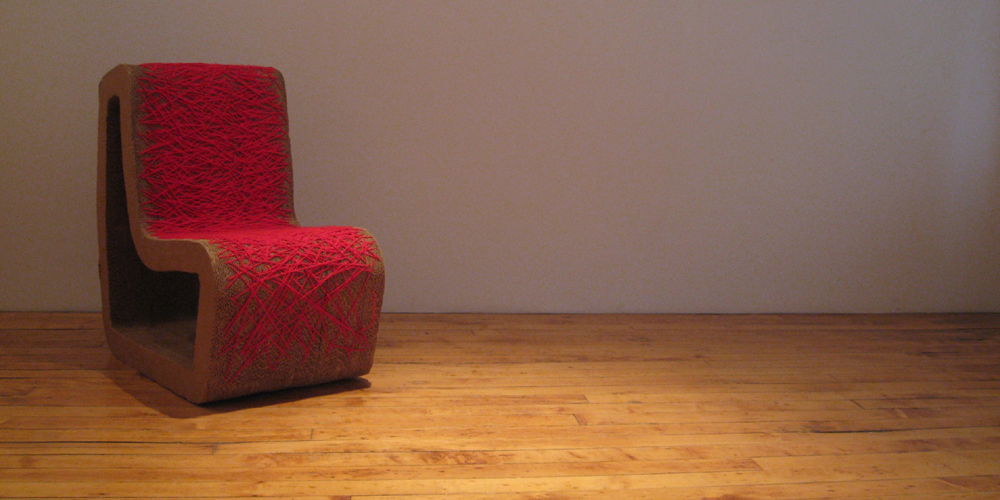 Me: Lots of your work is impressively large, have you worked in a smaller scale?
BP: My Revolve Light is a smaller scale variation of the Nautilus Screen. (Featured at Deceptive Design.) The concept is the same for both: starting from a single sheet of material, concentric rectangles are cut, each rotating from a central axis, thereby creating a dynamic shape.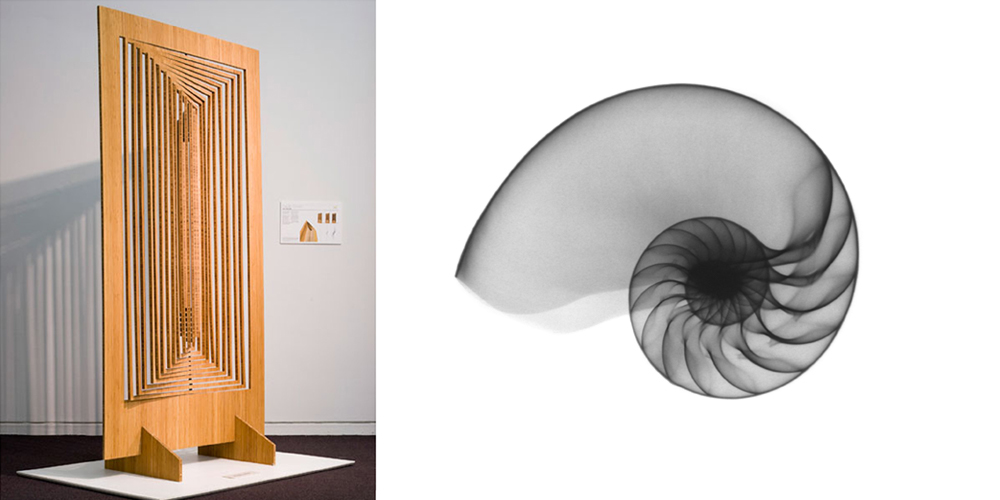 Me: There's evidently a unifying aesthetic to your work, but is there any way you'd like to articulate the theme?
BP: The first focus is sustainability. The second is material. I like to think of sustainability as a holistic idea, meaning that I consider the material, waste, process, finishing and packaging. I have recently been very interested in the material part of the process, finding ways of using ordinary, mundane objects to create something beautiful.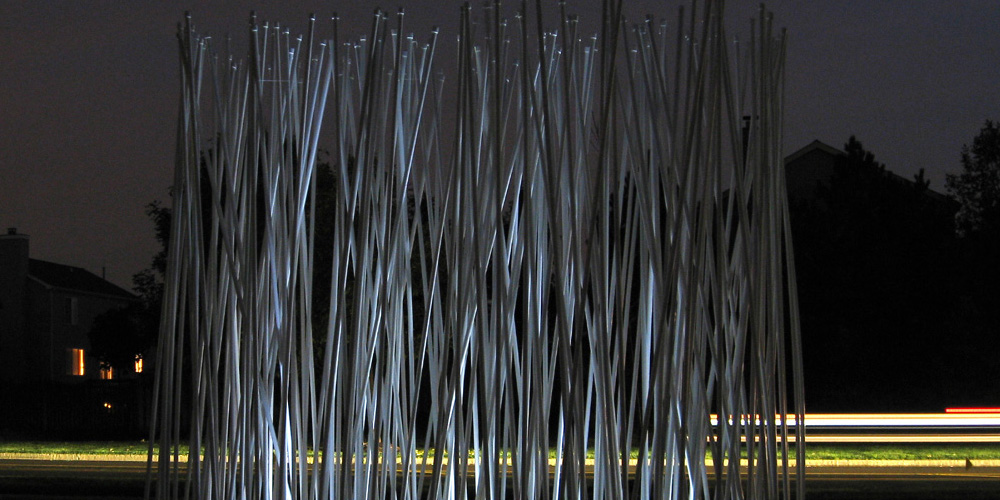 An example of this is my project Reeds. I used PVC pipe to create the outdoor sculpture, and I think it really creates something beyond the associations of the material.
Other examples are two installations I designed for the Peggy Notebart Nature Museum this past summer. The museum had a show called 'Lawn Nation' about America's obsession with lawns. The first installation, Water Wall, was created to stress the importance of water conservation. American's use an average of 250 gallons of water to irrigate a single lawn in just one day. The installation was a representation of the equivalent amount of water — a collection of 1600 water bottles stacked on thier sides, measuring 9'0″x9'0″. The second project used kitschy pink flamingos, the iconic lawn ornaments. I cut off the backs of the flamingos allowing them to collect rainwater when they're out in the lawn. You can then use the birds as watering cans. There was a flock of 200 outside of the museum. Kids really liked it.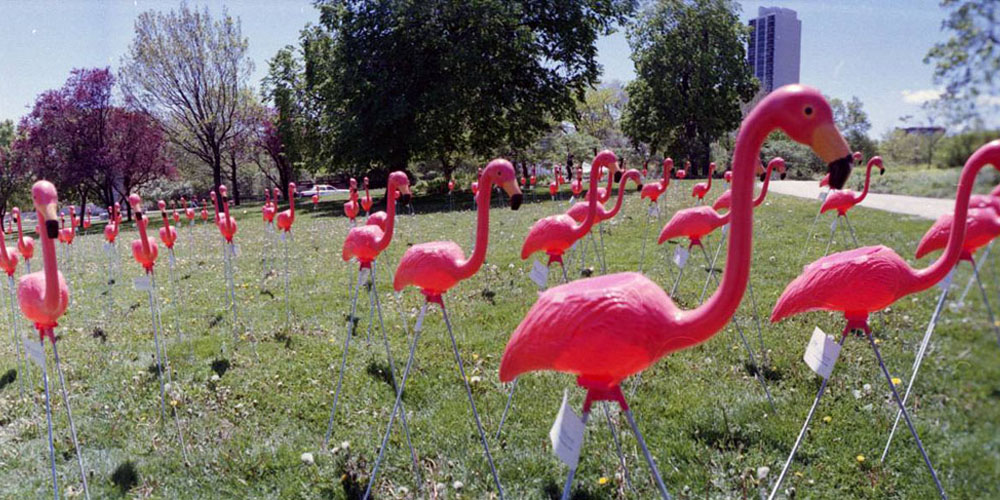 And so do I. To see more of Brian's furniture, art and architecture, check out his website. Thank you so much to Brian for showing me around the studio and best of luck to Design Lab Workshop.