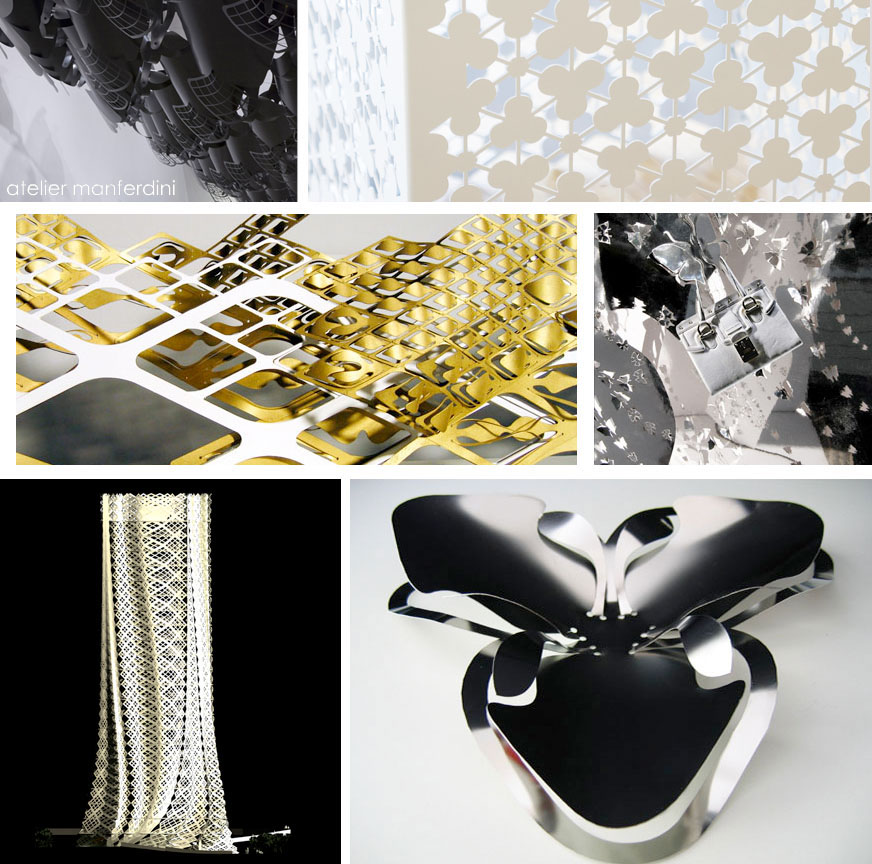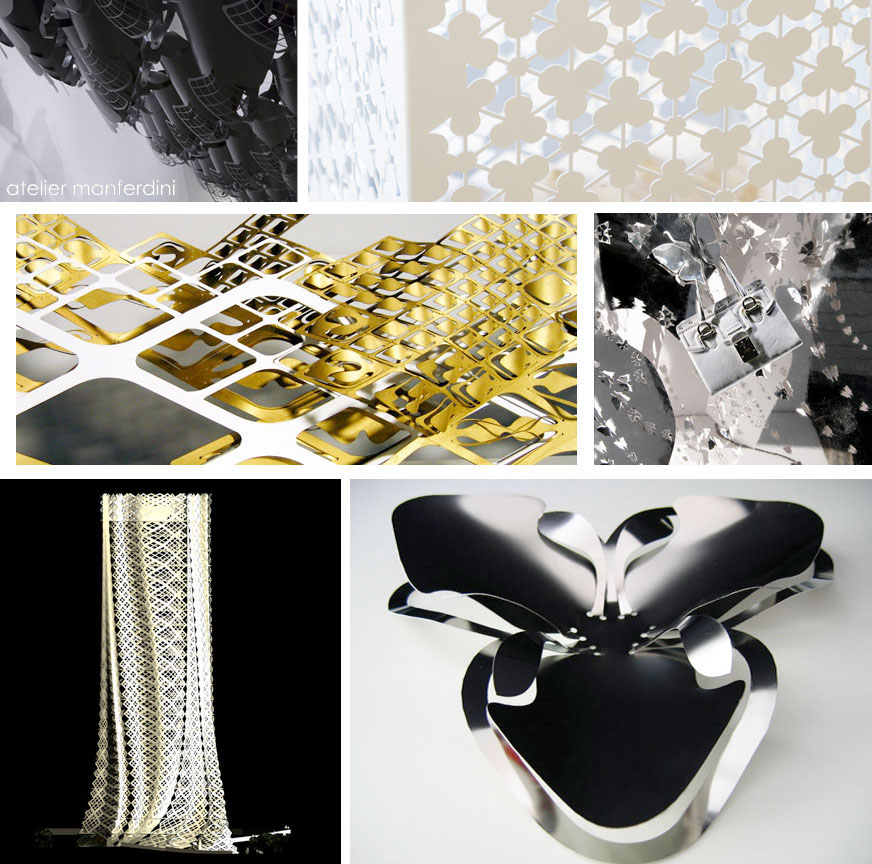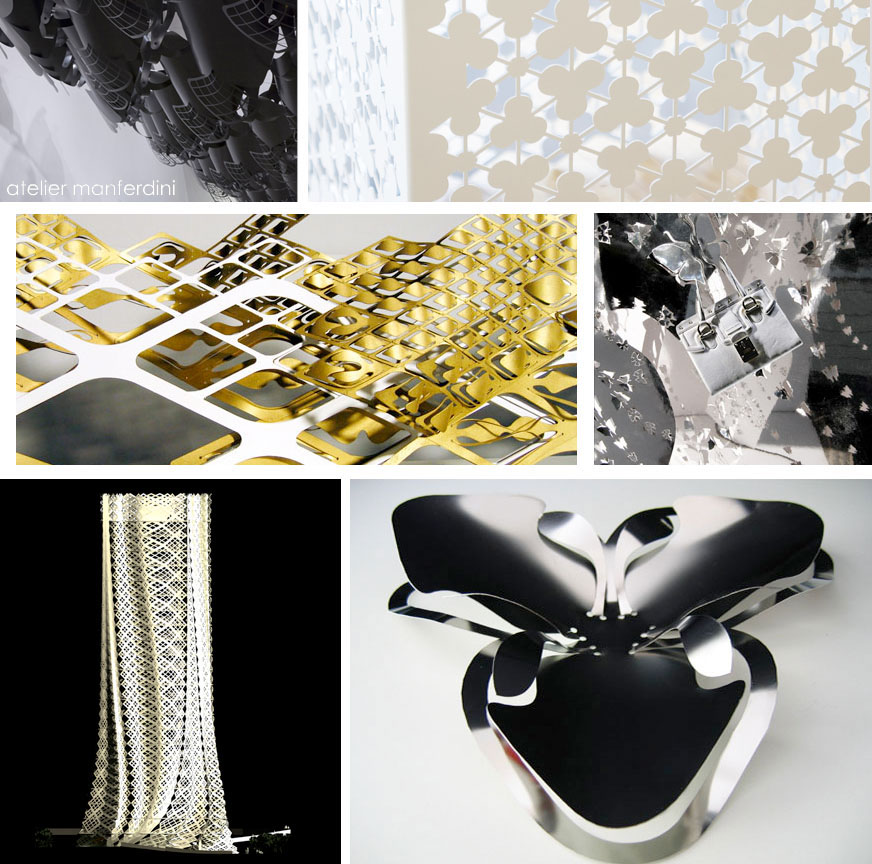 Italian civil engineer and UCLA trained architect Elena Manferdini is the founder of multidisciplinary design studio Atelier Manferdini. The stunning  portfolio explores the creative potential of laser-cutting in the fields of architecture, fashion, and product design. The array of work is not only visually arresting, but indicative of intelligence and mastery of form, texture, and pattern — truly exceptional design.
Bloom is a set of laser-cut stainless steel trays that can be folded into bowls. (These were manufactured for Manferdini by Alessi who's currently sponsoring the Apertivo Time competition.)

Clad Cuts is a laser-cut textile and fashion collection about "the sensitivity associated with revealing and concealing the body and engages the problem of creating openings on a complex surface."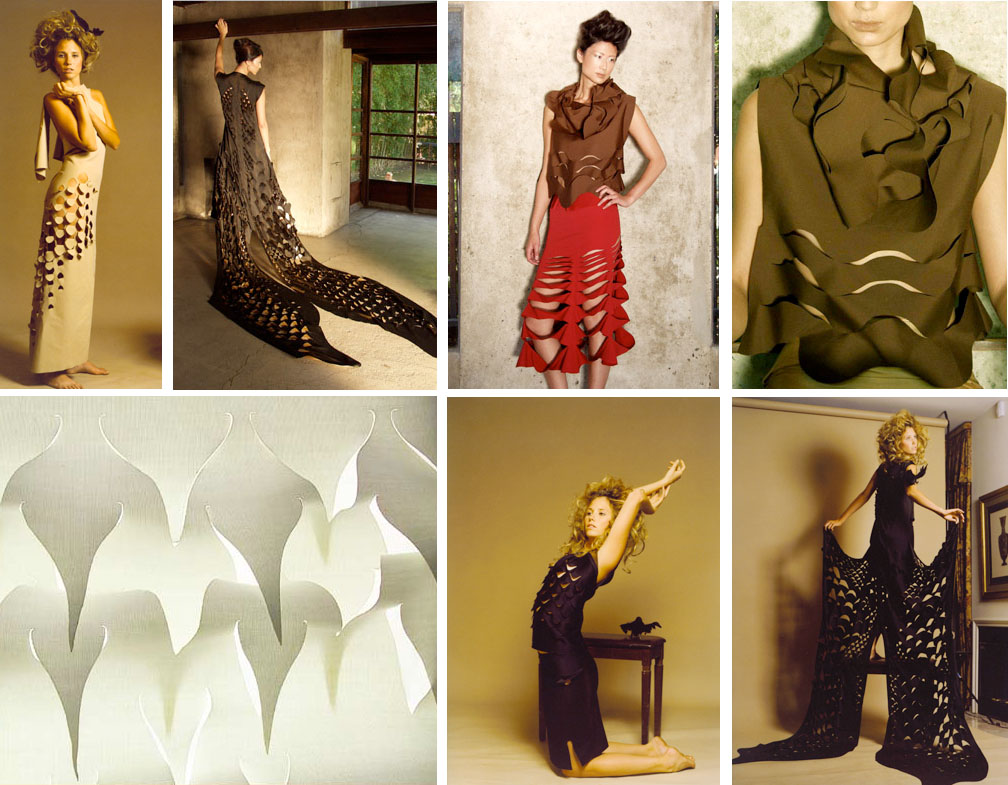 Marletti is an installation inspired by lace making and serves as a compelling backdrop to Manferdini's black garments with patterned cut-outs.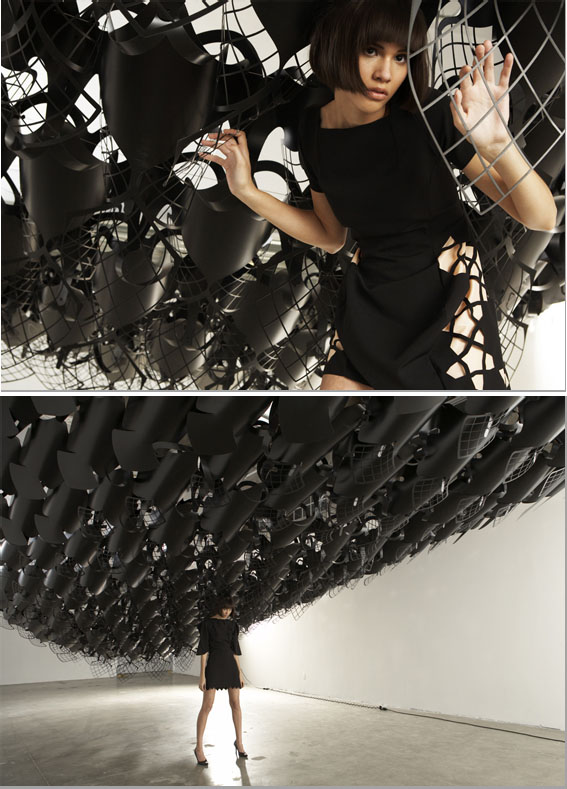 The Fabric Tower is a concept for a 150,000 sqft residential high-rise in China. The structure is "an articulate response to the site's natural landscape and its minority cultures".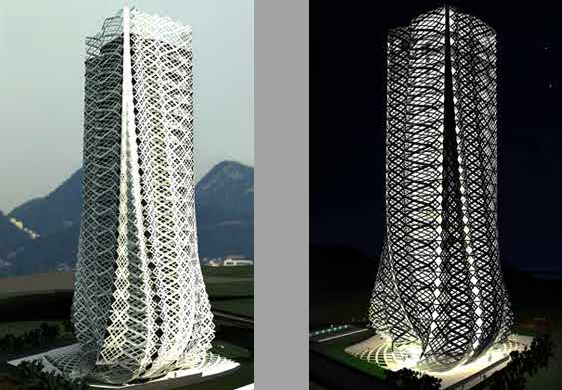 Vertical garden is a gold-finished stainless steel, dynamic structure designed as an entry to a MAK Center competition. It is intended to provide a functional and beautiful buffer for the Schindler House.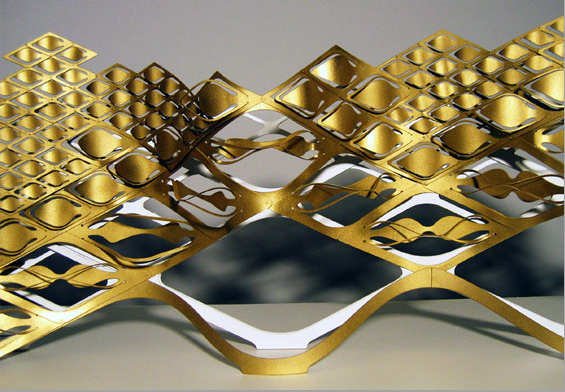 Visual merchandising panels designed for fashion label Valentino use mirrored materials and laser-cut shapes to create an ethereal display of shadows and reflected light which compliment the white leather accessories and silver hardware.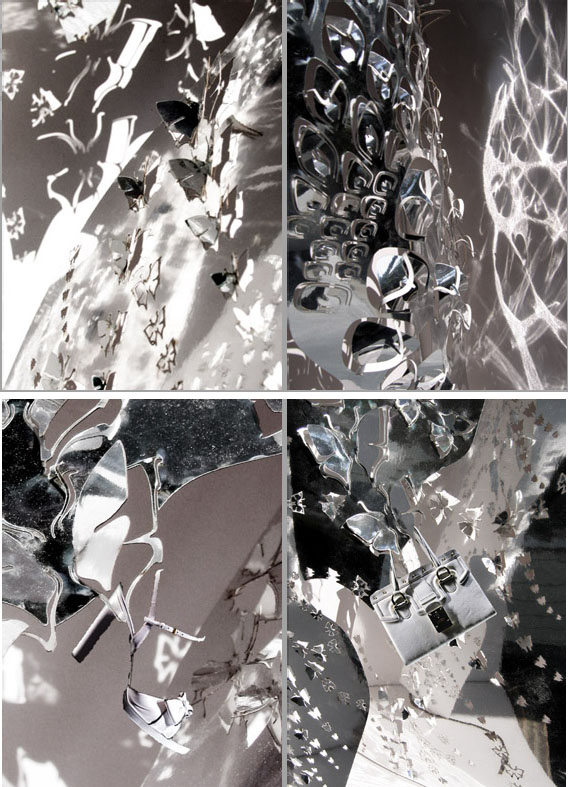 Below is a model for the future Museo Calamante which includes a public library and open theater.

The last thing I want to share is the Ricammi table. It's powder coated, laser-cut metal and available at the Arktura Shop for $399.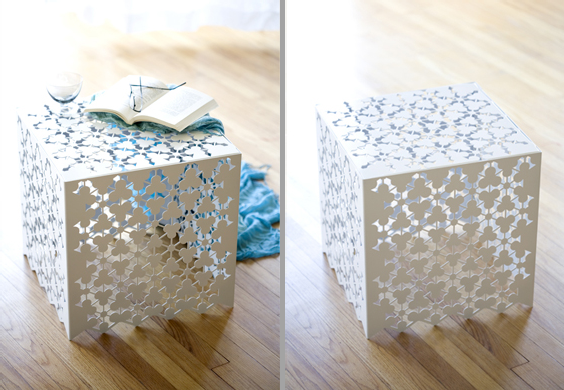 Check out the entire opus of Atelier Manferdini at the studio's website.