Anthony Tammaro is a Philadelphia based artist who practices within the new medium of CAD/CAM jewellery. His pieces are produced using 3D software, CAD/CAM, and rapid prototyping processes to create innovative contemporary jewelry.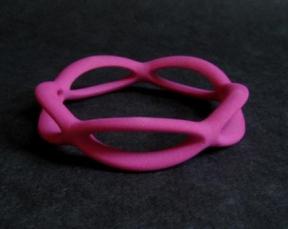 His work is available from his Etsy Store where you can chose from his latest series of nylon bracelets.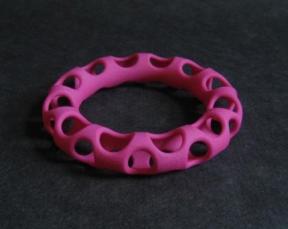 "I do appreciate an undulating line of the organic form. Symmetry is also one of my interests, although I prefer it in small doses. Technology is the corner stone of my work and I attempt to use it to my advantage in both my creative and production processes. Here are some search words to help explain my means of production: CAD/CAM, Rhino, SolidWorks, Rapid Manufacturing (RM), SLS (selective laser sintering), Espresso."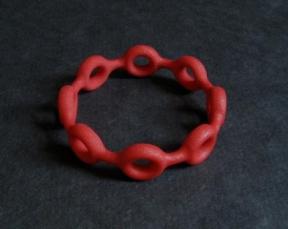 Now we all need espresso for inspiration but Anthony seems to have put caffeine to very good use..