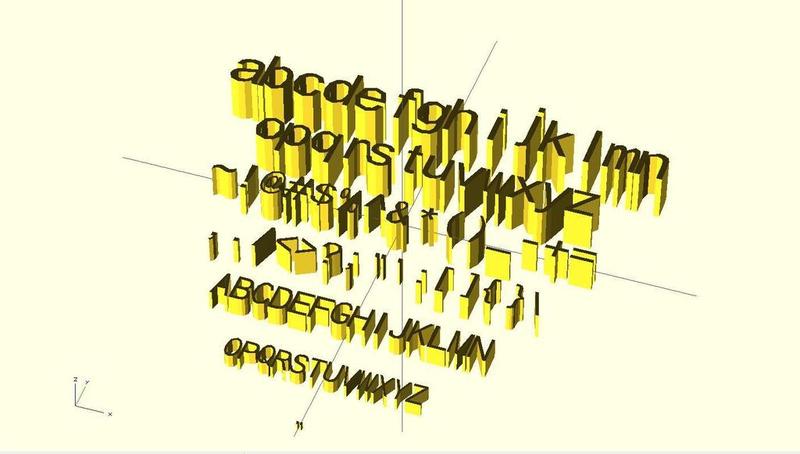 Making custom text a cinch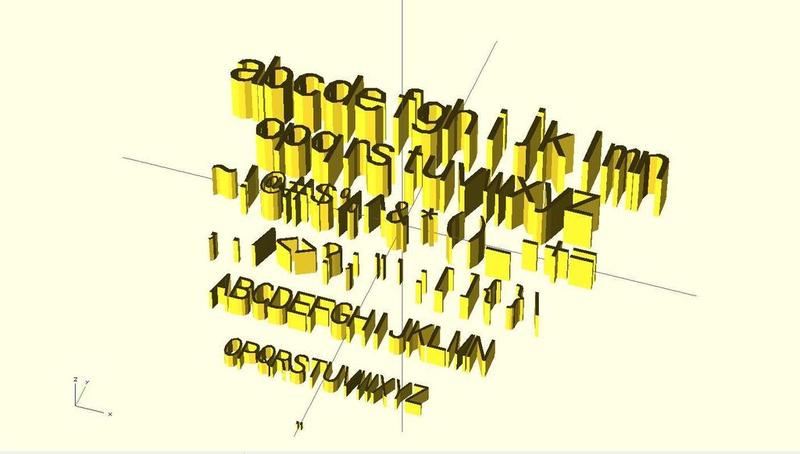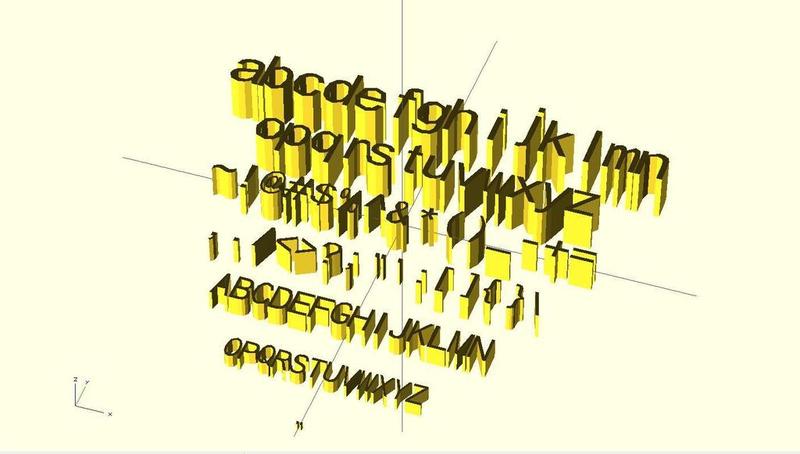 One of the best parts of 3D printing is that everything you make can be a unique, personalized object. But it's not always an easy thing to do, especially compared with how easy it is to download objects.
That's where tools like Write.scad come in. Custom 3D text can be added to your OpenSCAD project with only a few lines of code, and it's much faster and simpler than a similar project I covered last year.
For example, to generate the text "Ponoko!" I just had to reference the write.scad file and type:
write("Ponoko!", t = 20, h = 12, center = true);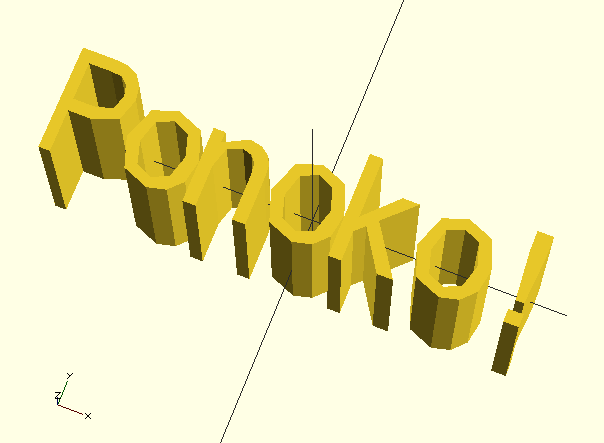 Write.scad launched only a few hours ago, so it hasn't been fully tested yet. But the creator HarlanDMii says that he's willing to help with any questions, and that he'll try to add new features.
Download Write.scad here: http://www.thingiverse.com/thing:16193
---
Derek Quenneville is a 3D printing evangelist who posts weekly on the Ponoko blog. Follow him on Twitter @techknight.