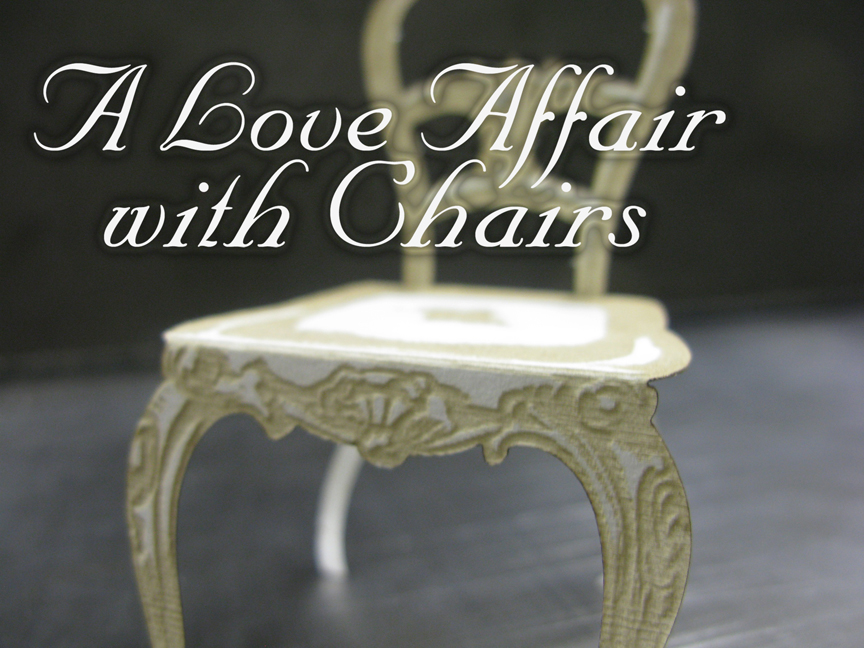 Just sit pretty. Chairs are trendy.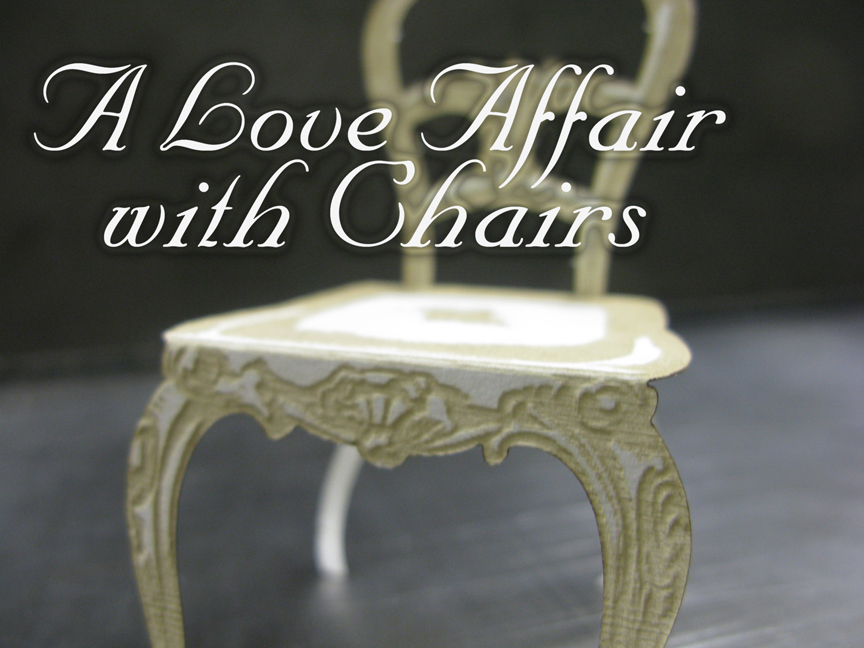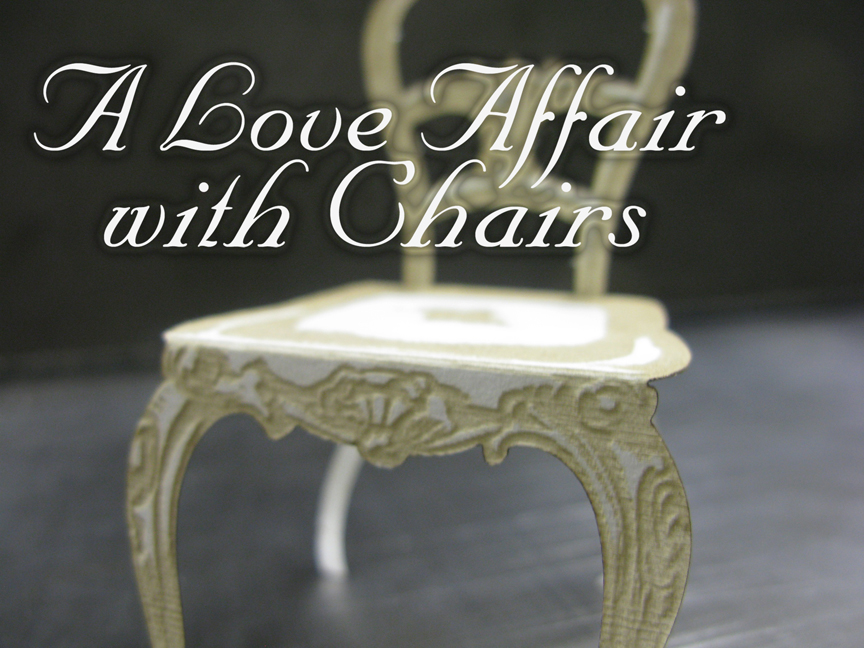 Chairs for sitting, setting, and wearing after the jump.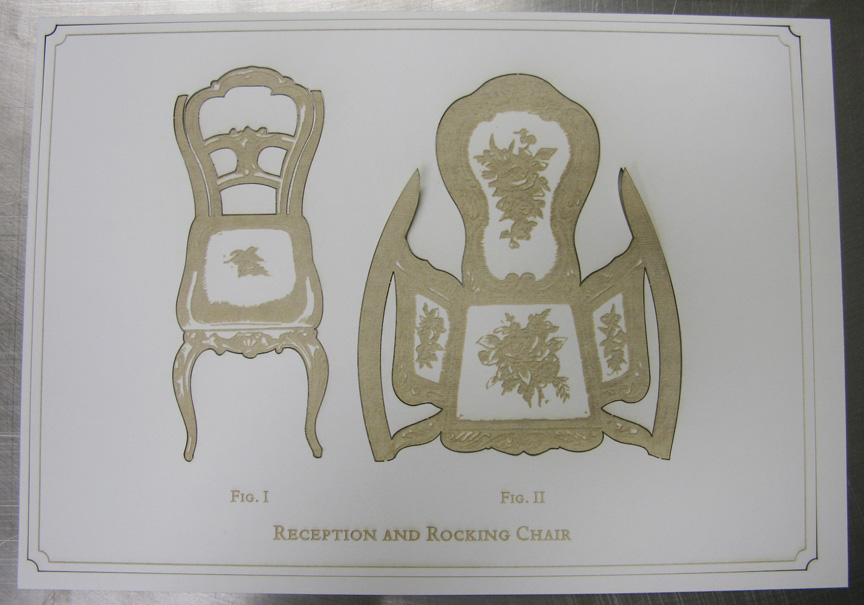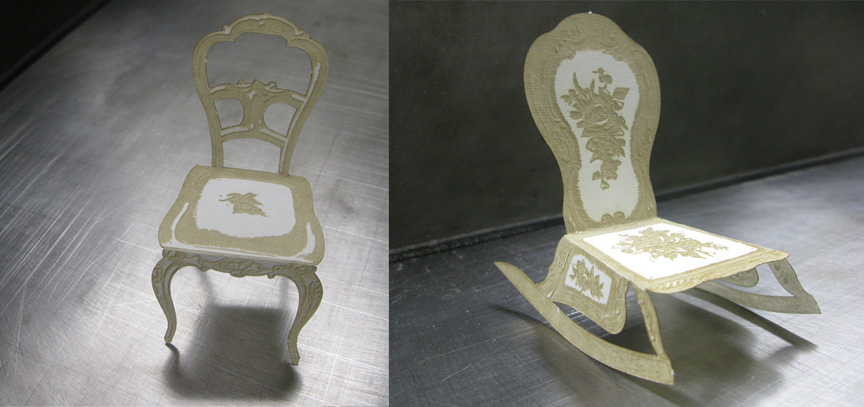 A pair of antique chairs for your paper dolls: These gorgeous paper chairs were designed by Matt Cottam for Papercamp 2009 in London. The chairs are made from laser cut and etched paper.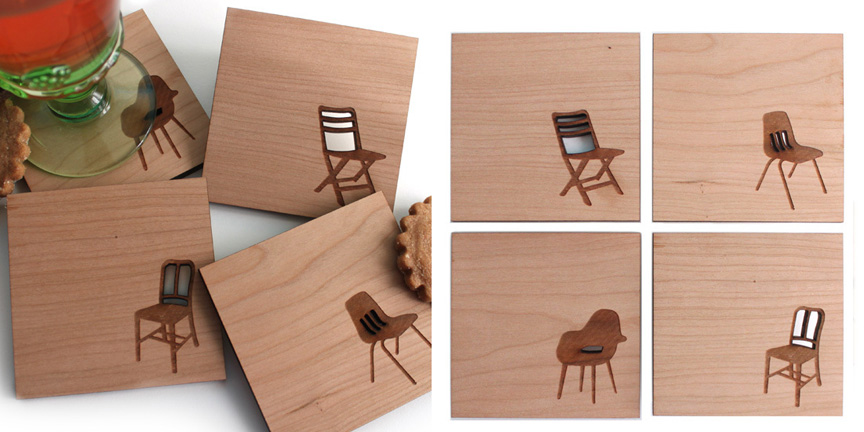 Don't Stain the Table: You can put your glass on the wood, so long as it's on one of the Take a Seat Coasters from Peppersprouts. (You can pick 'em up in her Ponoko showroom!)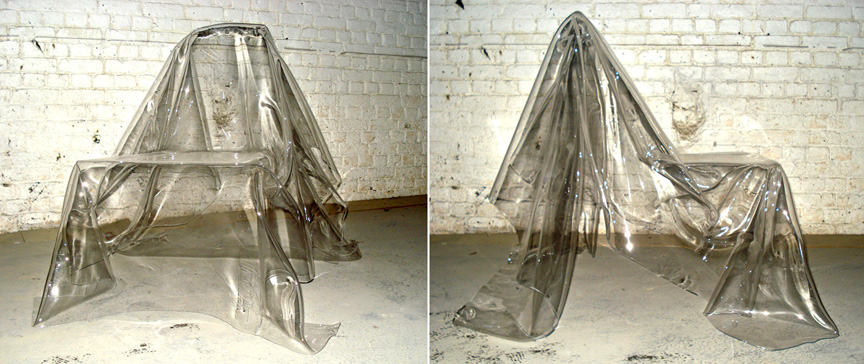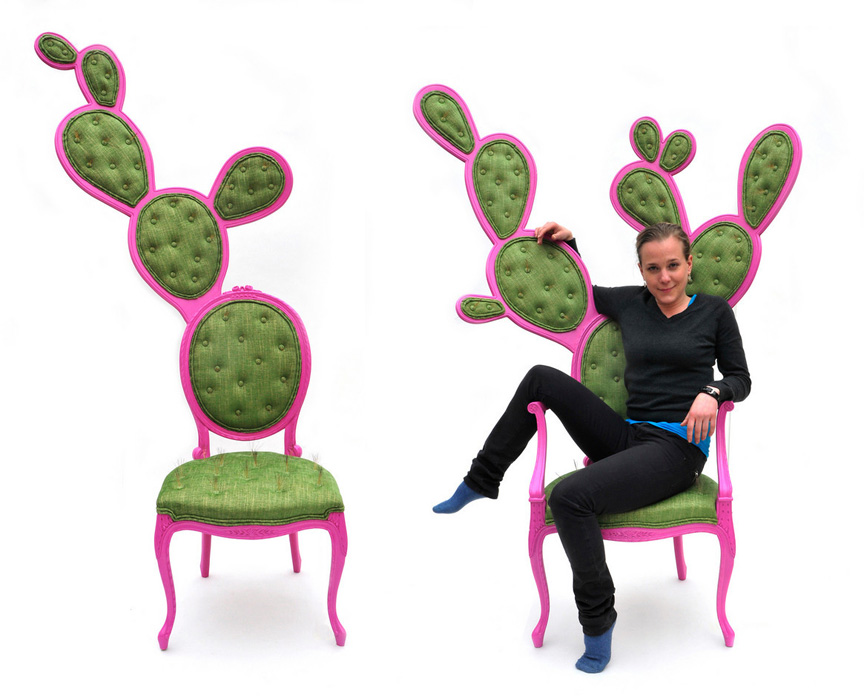 Ghost of a Chair & Prickly Pear: Valentina Gonzalez Wohlers designs for two reasons: "joy and wonder." Her beautiful and fantastic chairs embody both!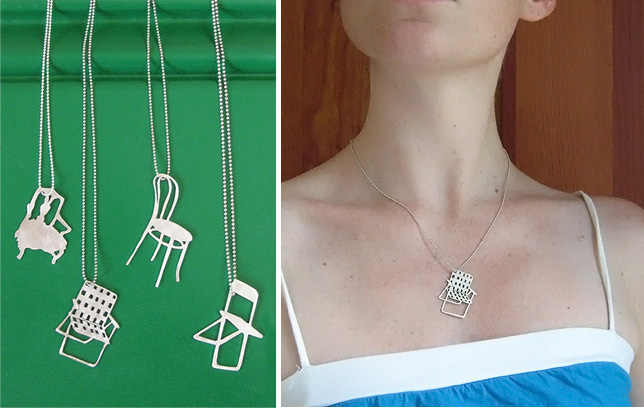 Chairs on Chains: Stainless silhouettes of classic seating are just a few of the jewelry and object offerings from Colleen Heineman.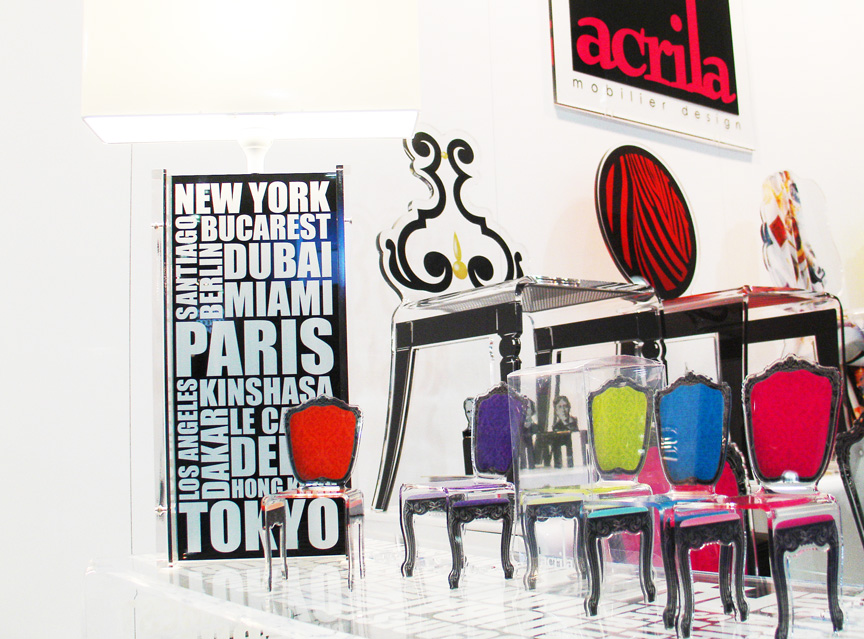 Any Chair in Acrylic: I met the lovely French ladies of Acrila at ICFF this year. They specialize in acrylic seating and other furniture with funky, colorful prints in lieu of upholstery. They even make little miniature models.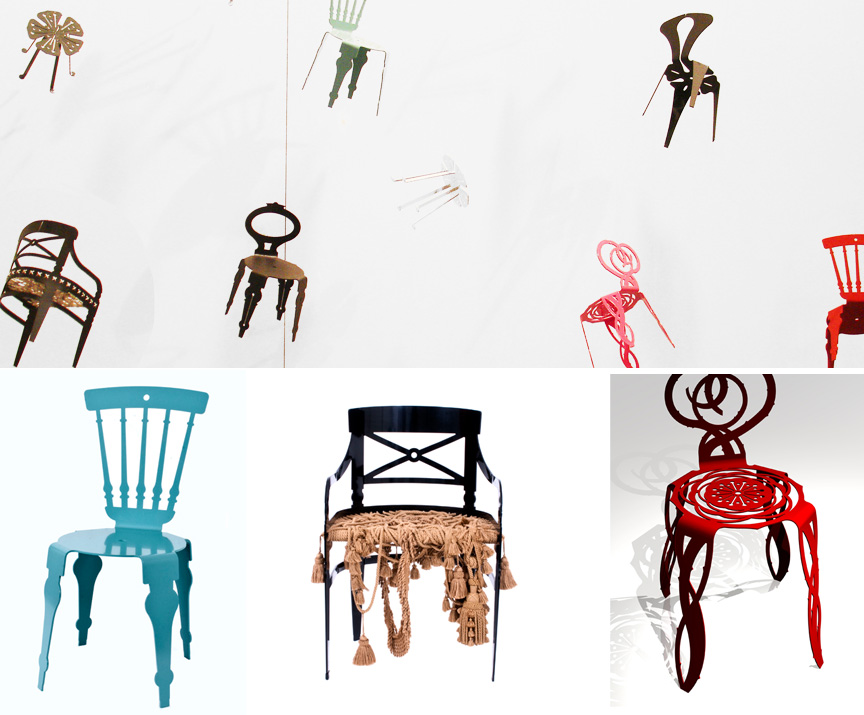 Any Chair in Aluminum: Also seen at ICFF, Deon Ludeman designs laser cut and powder coated aluminum chairs. He too used miniature models to show off his range of furniture.
Still not comfortable? Try sketching your own chair.