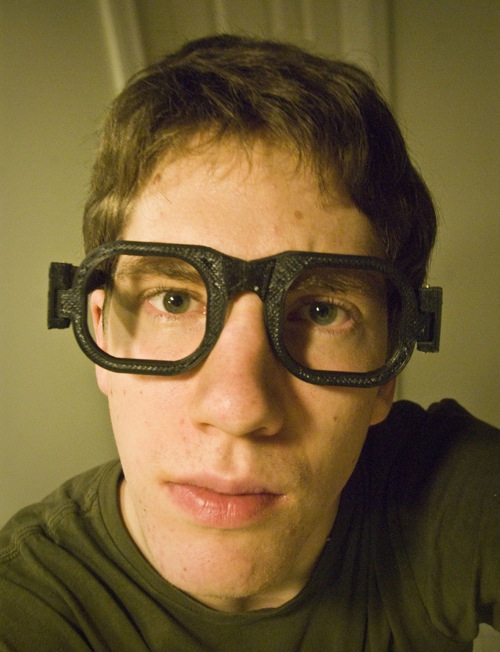 Makerbot Rules Supreme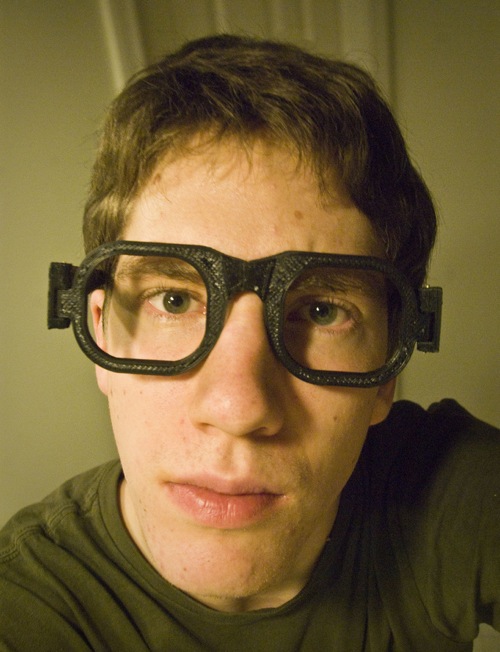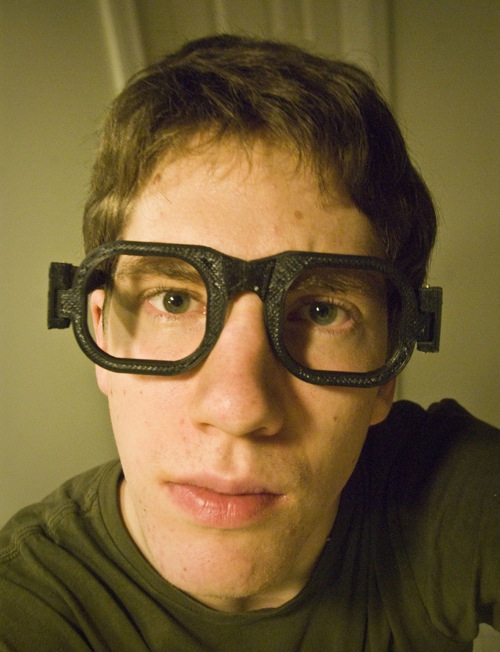 What seems to be destined to be the leader in the pack of making an affordable 3D printer the MakerBot and it's associated forward guard of thinkerers and 3D tinkerers have brightened my cold morning with a great image of Will Langford and his MakerBot Glasses.
Check out his instructions and download the files to print your own from Thingiverse (thing 793). If you dont have access to a 3D printer or MakerBot you can always try Shapeways online portal to get yours..
Nice work Will.
Via Bre Pettis Blog