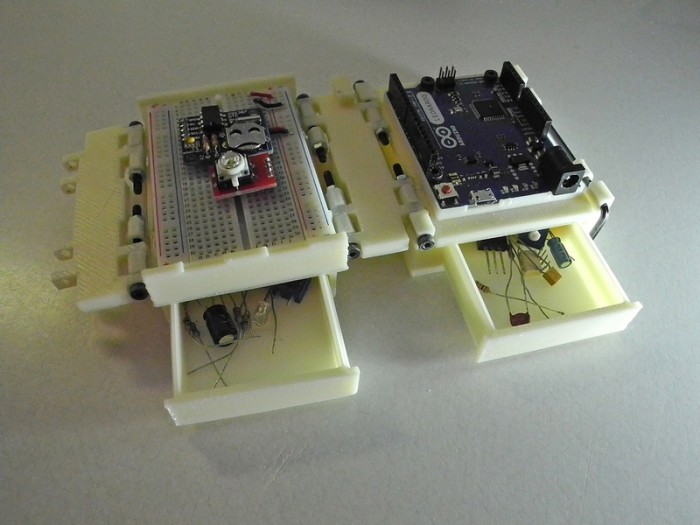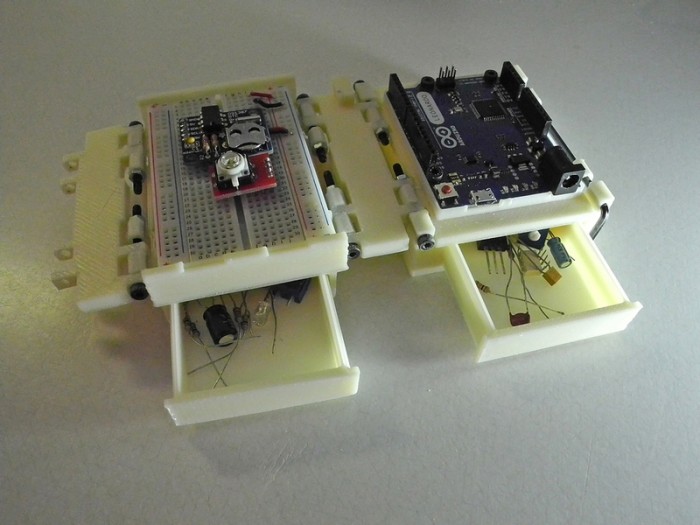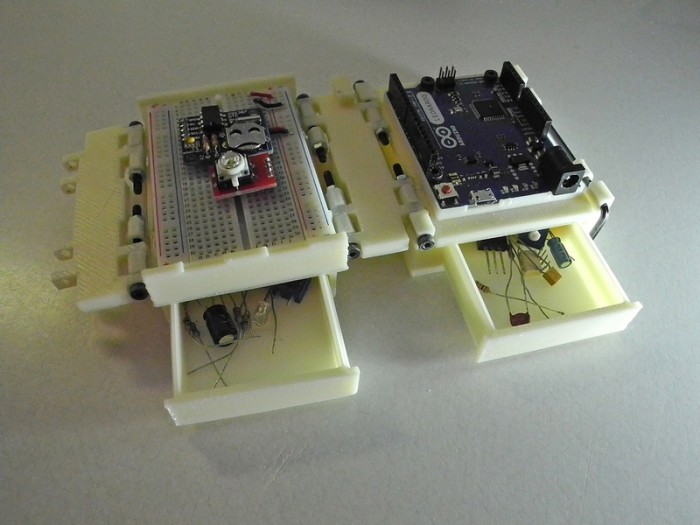 A Versatile Case To Keep Your Next Arduino Project Protected And Organized
This folding Arduino case was designed by Jason Welsh. It holds an Arduino and a breadboard, and it has two drawers for all the parts you need for your project. When you finish your project, just fold it up and use it as a project box to protect your hard work. Last but not least, the box is fully 3D printable, with the small exception of the hardware.
The files are available on Thingiverse so you can make your own using this Arduino guide.
A Guide To The World Of Arduino
Everything you need to know about Arduino.
Via Makerbot