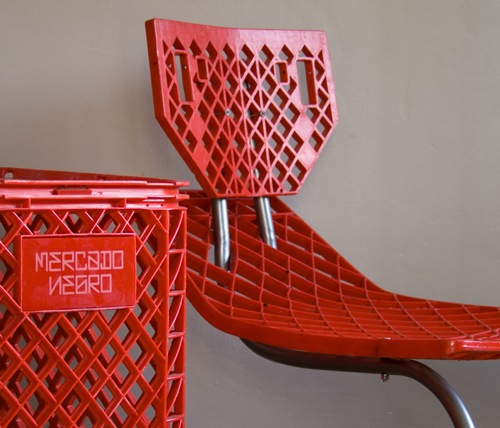 Ramon Coronado's Mercado Negro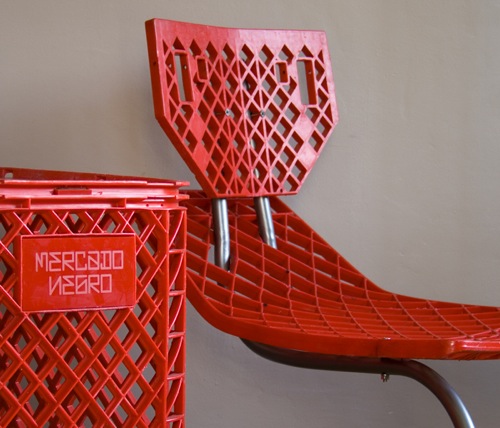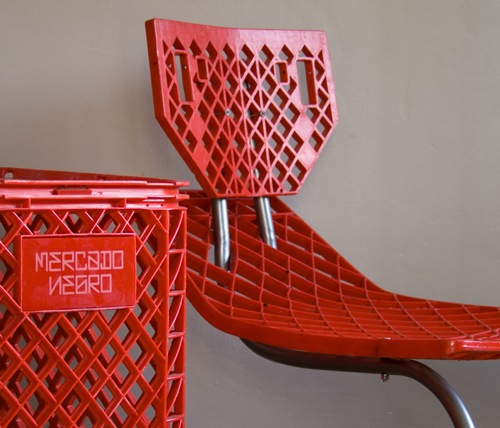 Mercado Negro is a Spanish word for Black Market. This 12 week project deals with reclaiming an ordinary, everyday object and transforming it into something with a completely different purpose. Ramon also wanted to create a project that commented on the shortage of parks and recreational functions in Los Angeles.
This area is filled with trash on the sidewalks, people sleeping everywhere, and an abundance of shopping carts. Shopping carts exist everywhere and anywhere throughout the city of LA and include themselves as part of LA's landscape. A shopping cart says a lot about a city. Seeing one on every block adds attention to the poverty and that there is no control of private property.
I took it upon myself to take a shopping cart and make a statement with it. I reclaimed LA's iconic shopping cart and created furniture for kids to enjoy in these urban Los Angeles areas. The project is a criticism of the scarcity of recreational functions for kids growing up in a dense city like
Los Angeles.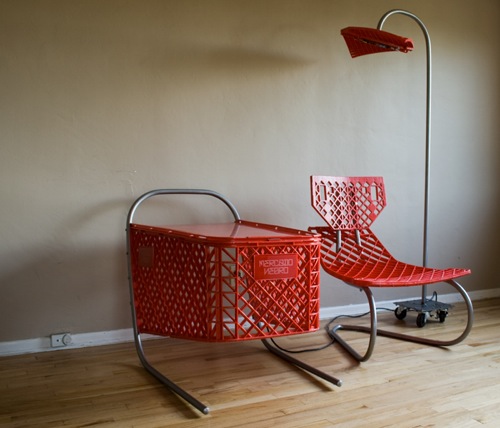 The series consists of a chair, table, lamp and swing, with the swing somehow coming across less humorous and a little dark. Especially as photographed in the lonely and desolate landscape of inner city LA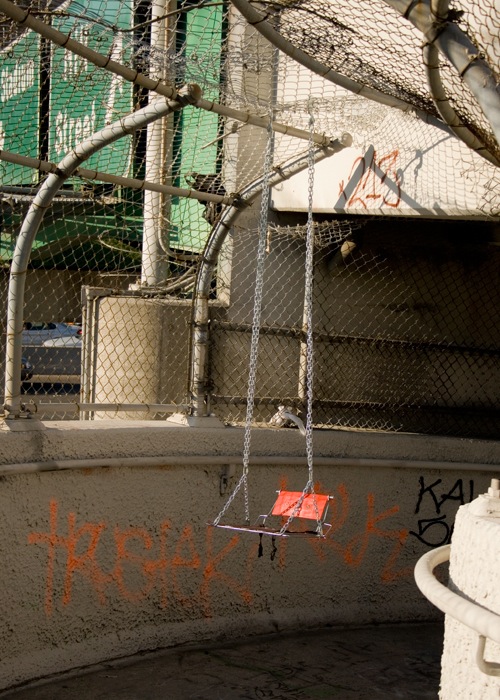 via Dornob