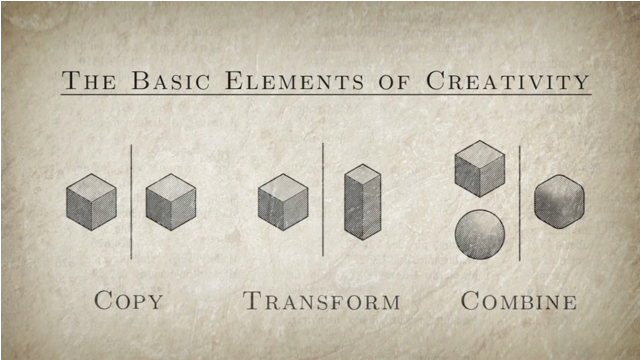 and after that, things can get interesting." ~ Everything is a Remix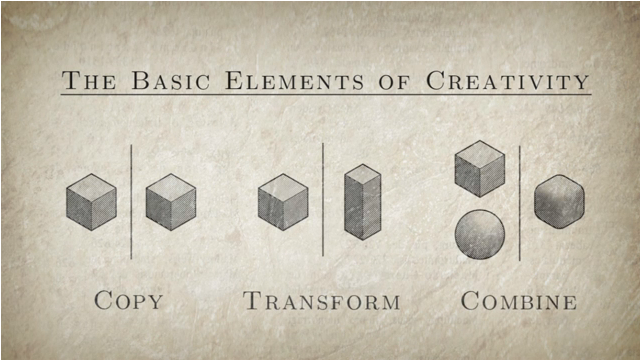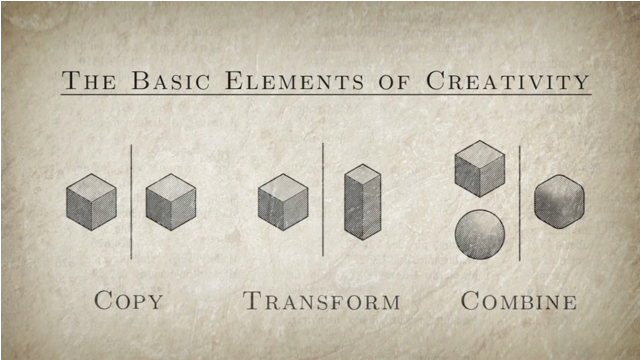 Everything is a Remix is a 4 part video series created by Kirby Ferguson. And part 3, entitled The Elements of Creativity, explains how copying is essential to innovation.
The 7 minute video (which you can watch after the jump) explains that, "Nobody starts out original. We need copying to build a foundation of knowledge and understanding."
Product engineering is the focus of this part of the series, and the video begins with examples of variations and improvements on existing inventions.
The creation of the personal computer is the main case study, and there's a bonus 4 minutes or so on the concept of multiple discovery.

Part 1 begins with musical examples of sampling and focuses on Led Zepplin's repeat copying of other musicians work.
Part 2 explores the way the film industry uses existing creative material focusing on the influences behind Star Wars.
And Part 4 will be released in the fall. You can also donate to support the creation of Everything is a Remix.
via @madebydan