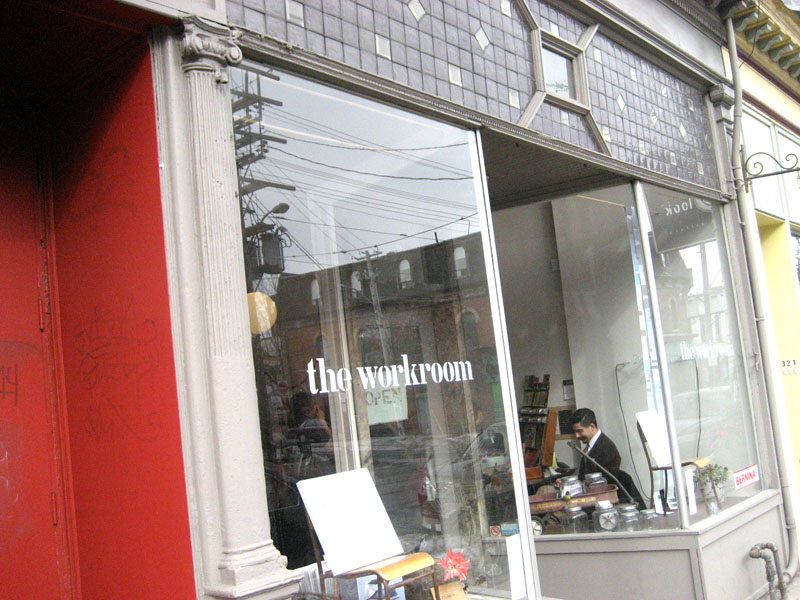 Toronto's first place to sew and craft by the hour.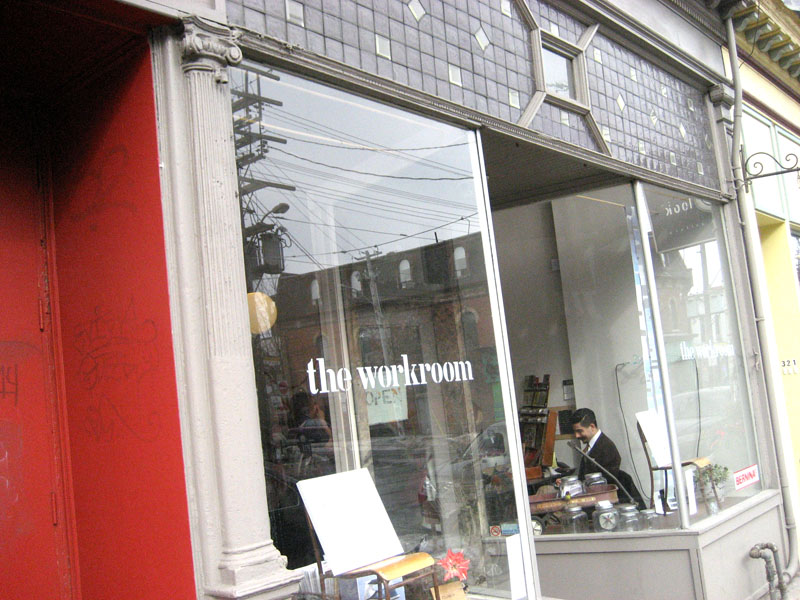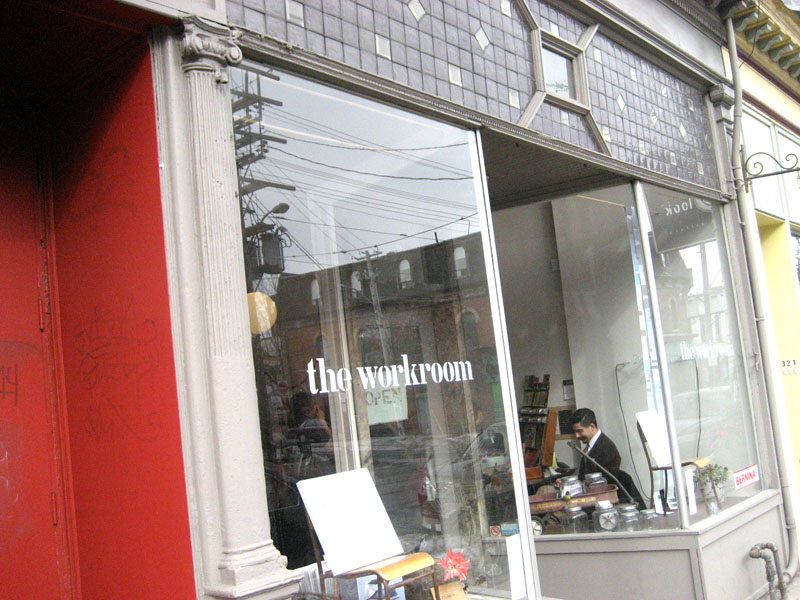 image above from Gabriela Delworth
From color-sorted shelves stocking fabrics from the latest textile designers to Bernina sewing machines – the most badass needle-wielding appliances around – Toronto's the workroom is here to get you crafting.
Sewing machines and sergers are available by the hour for just $7. And whether you're a bobbin and pedal novice or looking to make your Dad a tie for Father's Day (Wait, do they have that in Canada?) they've got a variety of classes to meet your needs and skill level. There's more: the workroom also has spacious cutting tables, irons, button presses, a Gocco printer, and Epilog Mini laser cutter. What more could you want?

How about a sale of handmade goods from over fifteen of Toronto's independent makers? The Yard Sale Trunk Show is going on this Sunday, June 15 from noon–5pm at the workroom. 1340 Queen Street West Toronto, Ontario Read more about the Trunk Show at the workshop blog, Make Something.