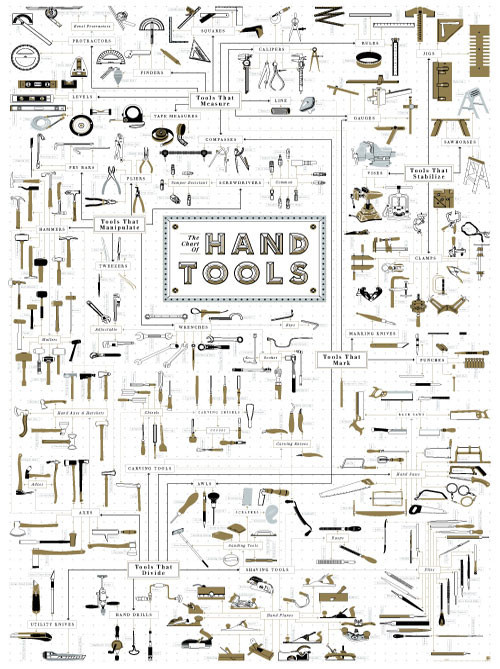 Over 300 illustrated tools of the trade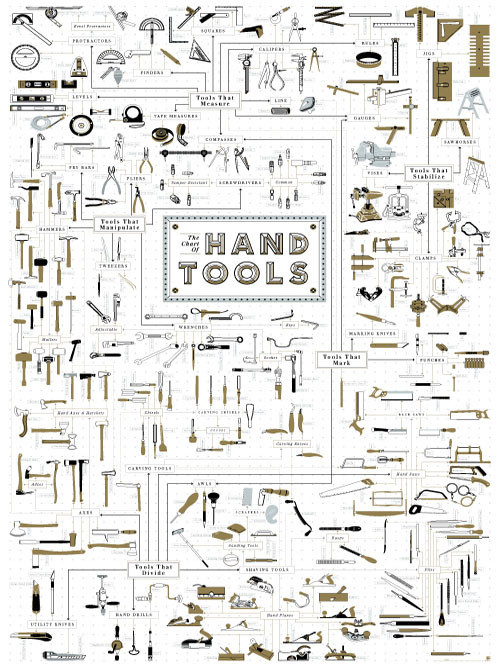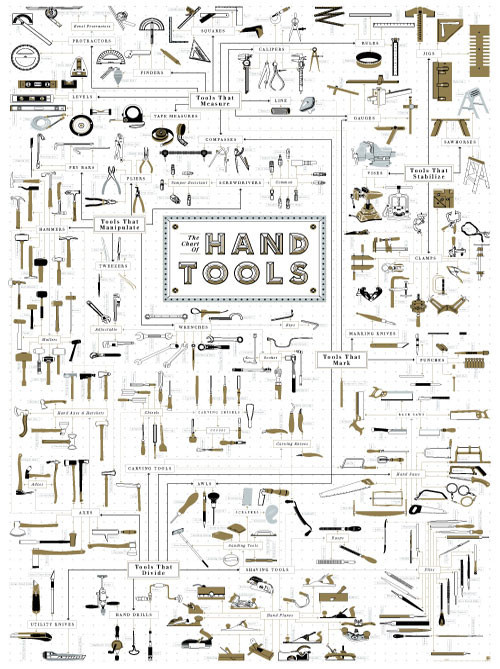 We may be immersed in the digital workflow of laser cutters and 3D printers, but there are still dozens of hand tools that makers are using every day.
The experts of laying it all out, Pop Chart Lab, have put together a wonderful collection in their print The Chart of Hand Tools.
"Meticulously illustrated tools celebrating the tinkerers and the doers: those who build, repair and create."
Whether it's the finely tuned measuring devices that ensure every dimension is just so, or the brute force of over 20 different hammers and mallets, somewhere on this illustrated panel will be the tools that enable you to realise your creativity.
Click through for a detailed view.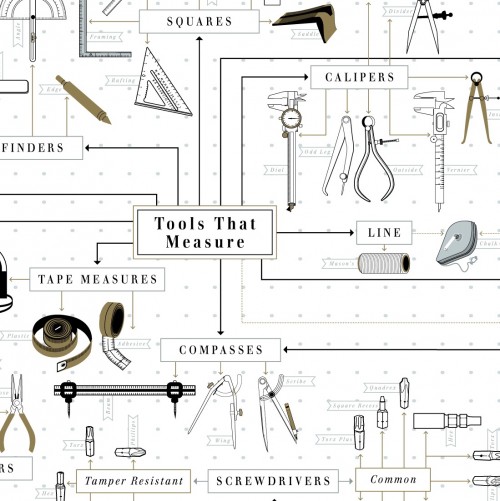 If this little taste has perked your interest, a full high-res image of the entire print can be seen here.
Imagine having this on your wall, as you prepare your next laser cut project!
Pop Chart Lab via Laughing Squid