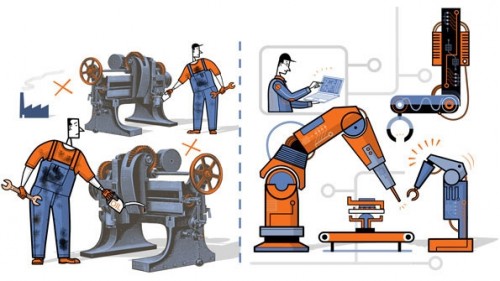 Welcome to the third Industrial Revolution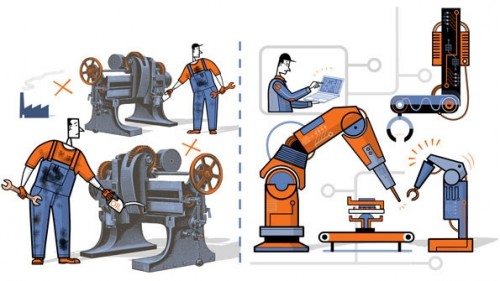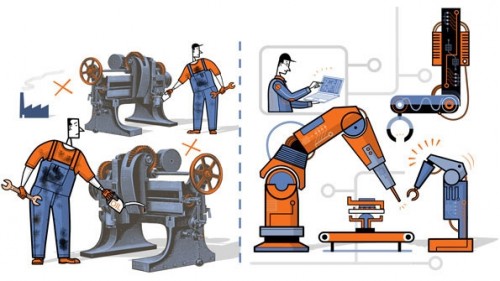 At what point has the status quo been shaken to its core… and we can declare ourselves in the midst of a Revolution? Reflecting on the changes that are taking place in various manufacturing industries, a recent article in The Economist puts forward some interesting points and suggests that we are, indeed, at the cusp of the Third Industrial Revolution.
If you've ever wondered about the impact that technologies such as Additive Manufacturing can have on a larger scale, then you are well advised to click through and read the full text. Before the really juicy content kicks off, there is a neat overview of current industrial practices, followed by an introduction to 3D printing and how it is already so much a part of our lives. Then things start to get interesting.
It's not all about Additive Manufacturing – the factory of the future is also evolving to make use of smarter and more flexible production equipment. This means that as the number of people directly employed in making products declines, there will be a direct impact on the cost of labour (and therefore cost of production). What does this mean? Manufacturing techniques will make it cheaper and faster to produce locally, moving work back to the rich countries that enjoy so much gleeful consumption.
"Everything in the factories of the future will be run by smarter software. Digitisation in manufacturing will have a disruptive effect every bit as big as in other industries that have gone digital, such as office equipment, telecoms, photography, music, publishing and films. And the effects will not be confined to large manufacturers; indeed, they will need to watch out because much of what is coming will empower small and medium-sized firms and individual entrepreneurs. Launching novel products will become easier and cheaper. Communities offering 3D printing and other production services that are a bit like Facebook are already forming online—a new phenomenon which might be called social manufacturing."
Systems and processes that we engage with on a daily basis were practically impossible a little over a decade ago. So it is perhaps not too bold a statement to declare that the Third Industrial Revolution is upon us.
Previous paradigm-shifting changes took place in Britain in the late 18th century, when the textile industry became mechanised and the use of machines rather than making by hand quickly spread across the globe. Then in the early 20th century the assembly line, pioneered in America, heralded the era of mass production.
It would seem that a full circle is ushering in the age of Social Manufacturing. The use of new materials, completely new and highly flexible processes, ease of access and novel collaborative services are turning manufacturing away from operating at mass scale. Individualised production is the new game. Welcome to the Third Industrial Revolution.