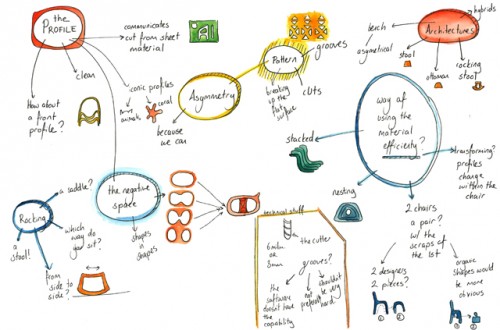 Kickstarter campaign soars towards funding goal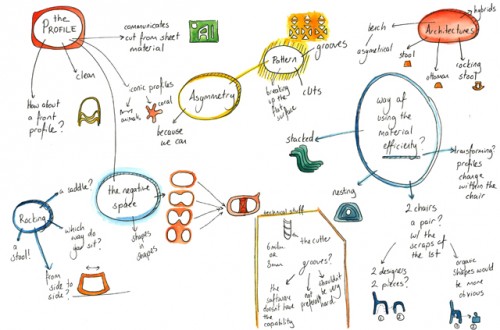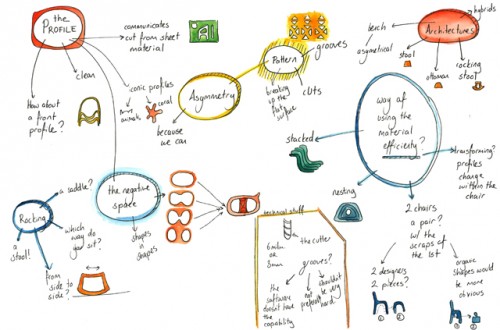 The rate of support for SketchChair's Kickstarter campaign has been something to behold. Over 90% of the funding goal has already been pledged, and there are still four weeks remaining in the campaign.
Not only has the enthusiasm for SketchChair been building as people put their money where their mouth is, but Greg & Tiago have also been working away on new chair designs as they refine their nifty creative system. The above sketch is from Defne Civelekoglu, who together with Nadeem Haidary has been collaborating to further expand the SketchChair range.
True to their design democratisation roots, the guys continue to post updates that keep contributors informed of where SketchChair is heading; as well as answering questions and expressing their appreciation (and excitement!) on a regular basis.
Read what they have to say, and see a few more sketches over on Kickstarter.