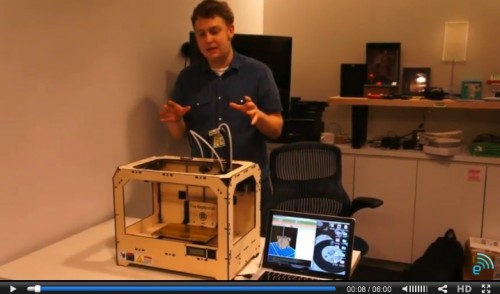 See what happens when the tech-heads get their hands on some serious DIY hardware…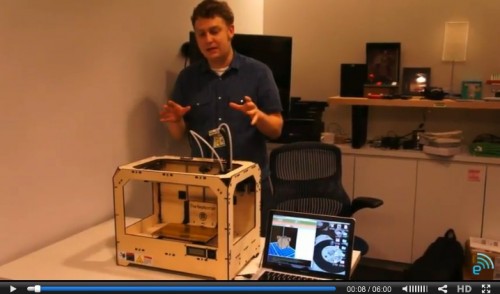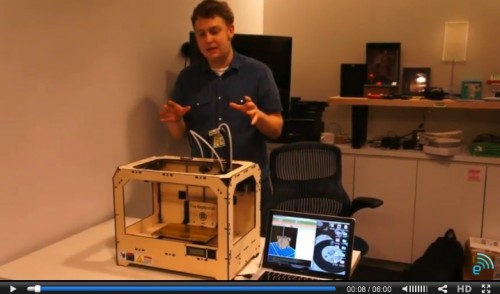 Over at Engadget, they are no strangers to the world of possibilities that 3D printing has been promising for some time now. Yet much of this knowledge has been academic; sourced from technical expertise and worldly know-how more than down 'n dirty, roll your sleeves up, gritty personal experience.
That's all changed thanks to the shiny (well, as shiny as lasercut ply can be) new delivery of a dual-extruder MakerBot Replicator.
Brian Heater has put together one of the most comprehensive first-look reviews of a 3D printer that we've ever seen. From the first unveiling through to numerous teething problems and then the triumphant successful print, we get a glimpse of where this technology is at. It is a refreshing take on things, with the understandably high expectations that an Engadget reviewer would have. But don't let that deter you – there are some lighter moments.
"It makes a lot of really cool noises."
Click through to read the full review, where there are also a number of images and a neat video overview for you to enjoy. Is it really "the most accessable 3D printer that you can currently buy"?
Read on to find out!
via Engadget