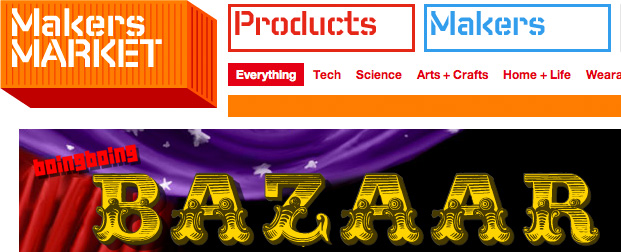 8 October is the last day to shop!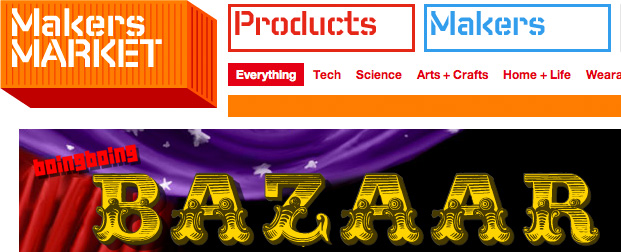 Make announced yesterday that online indie marketplaces Makers Market and Boing Boing Bazaar will cease to be in just one month. Bottom line: they don't make enough sales.
Seller and customer accounts will be accessible through 9 November, but shopping stops on 8 October.
Both sites have some really incredible items for sale. Here's a selection of my personal faves. Snatch them up soon and send these marketplaces some farewell bucks.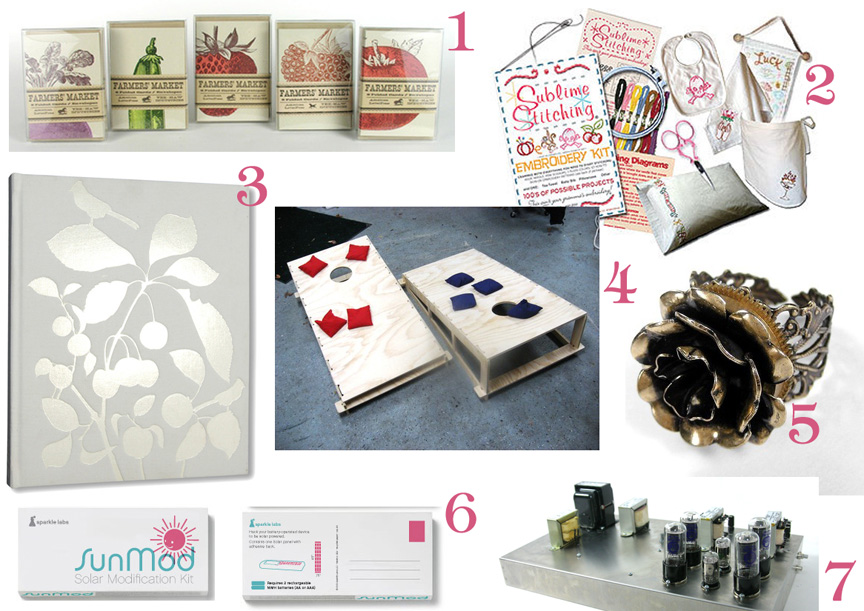 1. notecards from Yeehaw Industries (I love them.) 40 cards for $60  2. ultimate embroidery kit from Sublime Stitching $30 3. sketchbook from Pocketo $26  4. flat-pack Korn Hole game from Hines Design Labs $149.95  5. brass rose ring from EDM Designs $65 6. solar modification kit from Sparkle Labs $18 7. stereo tube amp kit from Hobgob Electronics $400