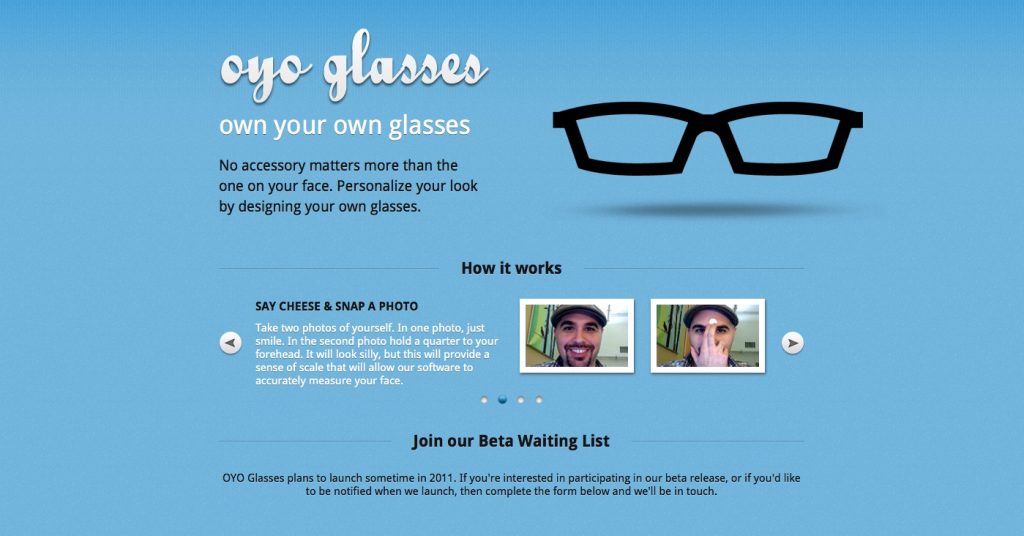 Who needs laser eye surgery when there's a new startup with custom 3D print glass frame service?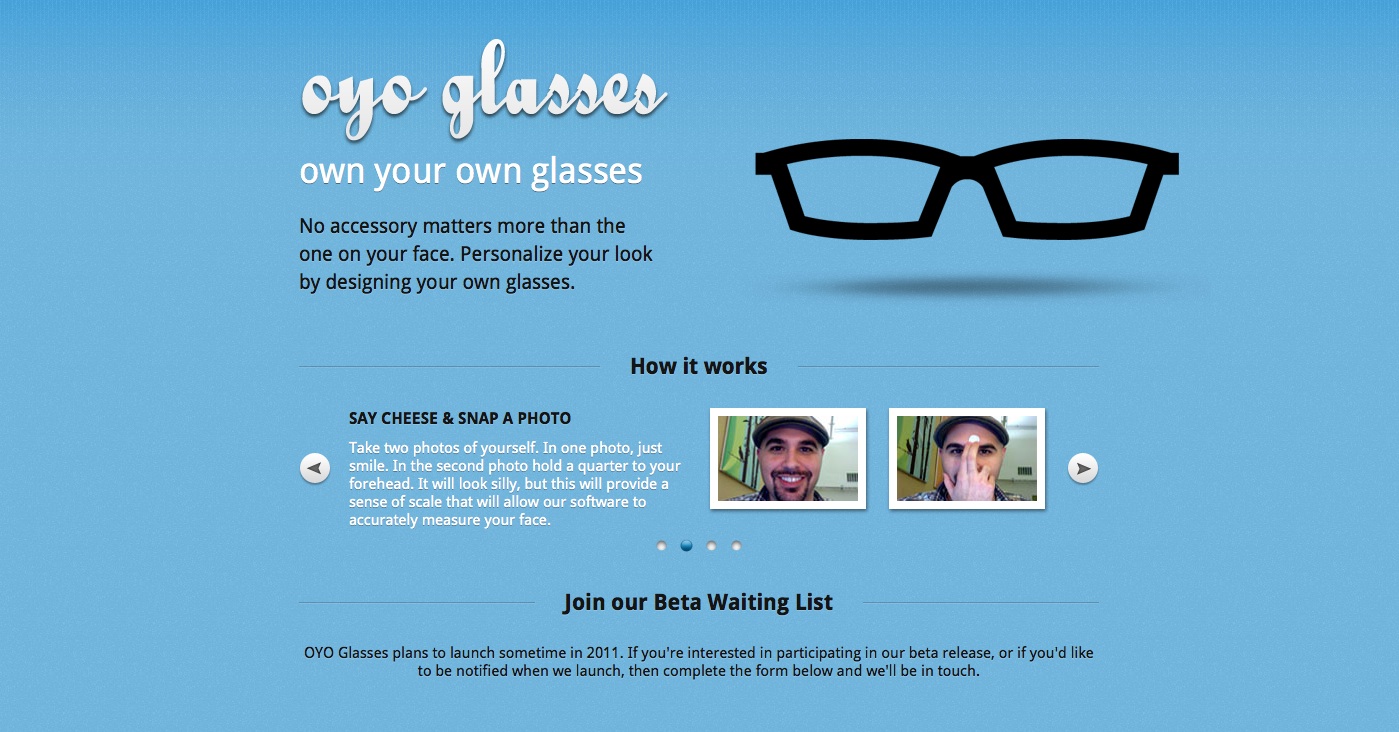 Glasses are, if nothing else, a geek status symbol – definitive proof that you've done enough all-nighters staring into textbooks, crafting code or generating geometry on computer screens to have blured your vision permanently. Anyone who's spent time at the optometrist will know it's tough to select the perfect pair of frames… Fortunately OYO's 3d print app is set to appear in the cloud soon for a private beta test programme.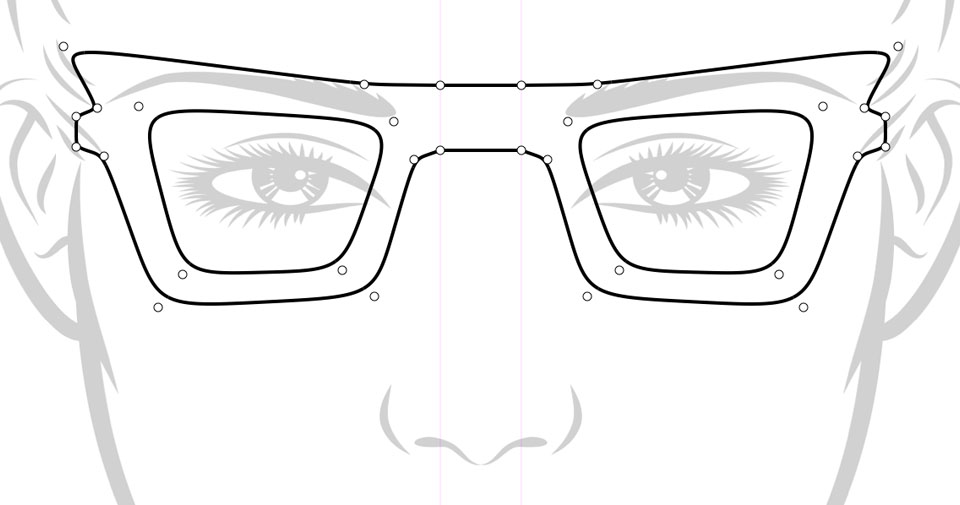 The placeholder page on their website shows you will be able to select and customise from existing designs or design your own using their frame design software! The software generates a 3D render of your glasses superimposed on top of a photo of your face to display the design in context.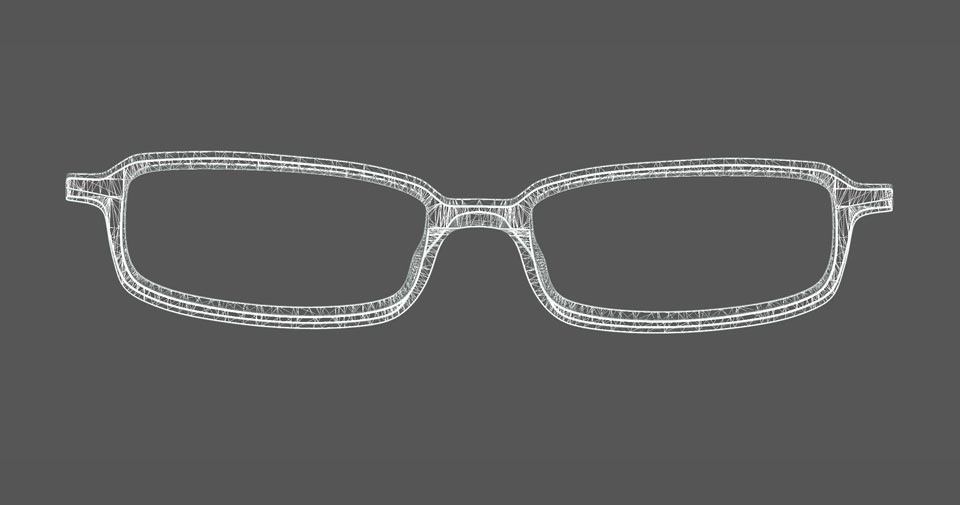 OYO is an notable addition to the growing number of companies beginning to provide mass customisation services. OYO and Nervous System are proof you no longer need the resources of a multi-national corporation to pull off user customisable products of the NikeID or miAdidas ilk.
Sign up to apply for the private beta at www.oyoglasses.com If you've got similar ideas, keep in mind the Personal Factory has its own App Gateway with SDK to help you begin your own mass customisation empire!
---
David is an industrial designer from New Zealand. He contributes weekly 3D print articles for Ponoko. You can follow him on Twitter @dizymac