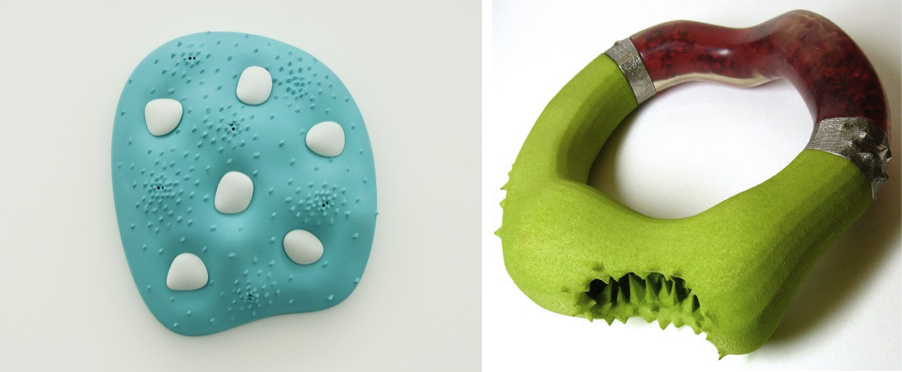 The Art & Science of Touch
Artist and jewelry designer Farah Bandookwala uses haptic devices to virtually shape her beautiful and bizarre sculptures.
Haptic technology allows for the simulation of touch in a digital environment. A haptic device essentially lets you virtually touch what is on screen and receive tactile feedback.
In this video, The Art & Science of Touch, Bandookwala demonstrates using Cloud 9, a 3D touch-modeling software, to design sculptures which she then has 3D printed.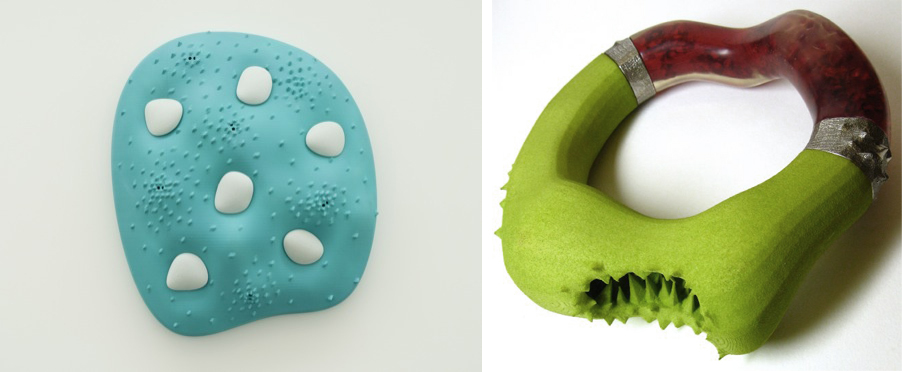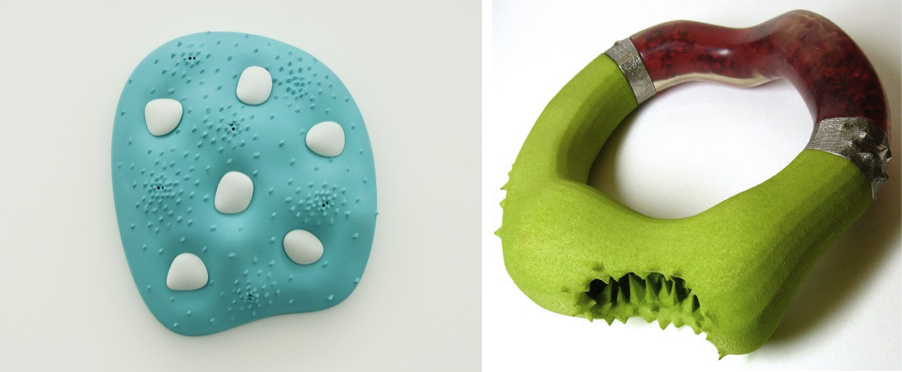 "Both using your hands… and using a haptic interface allow for being able to understand the form of an object through touch," explains the artist as she works with the Cloud 9 device.
With a hands-on approach and a background in jewelry design, it wasn't until Bandookwala used haptics that she became really engaged in computer aided design. "[Haptics] let me think in a way that I was used to thinking with materials in a physical sense."
The resulting designs are fabricated layer by layer by a 3D printer and then dyed. "That was all manufactured as one object," remarks the artist as she handles one of her strange sculptures — a creation that looks plant-like but has both an alien and animal like quality to its appearance.
"In the sense that this was a computer file that I sent to a machine and then I got the object back like that, I don't think that is possible in any other way," she says at the end of the video.
If you happen to be in London this month, you can see and touch Bandookwala's work in person at the Jerwood Makers Open on view through 28 August. The show will also be touring the UK with stops in Belfast and Edinburgh.
………
Learn more about 3D printing and how to create your own 3D printed artworks and products with Ponoko Personal Factory.