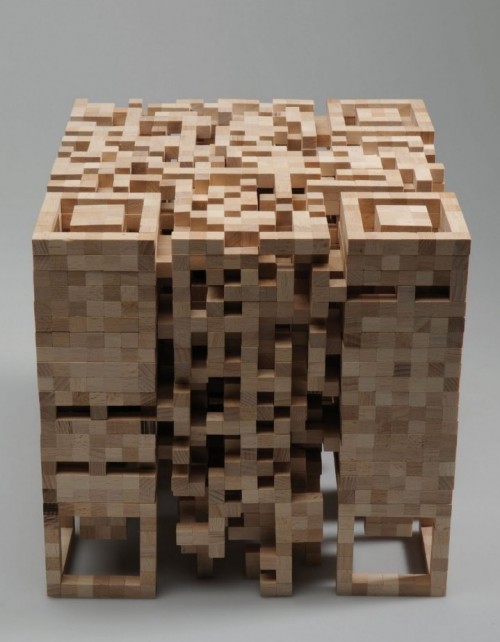 Somewhere to sit and contemplate as the digital becomes physical
* UPDATE – It's not a stool… it's a lamp! See update below.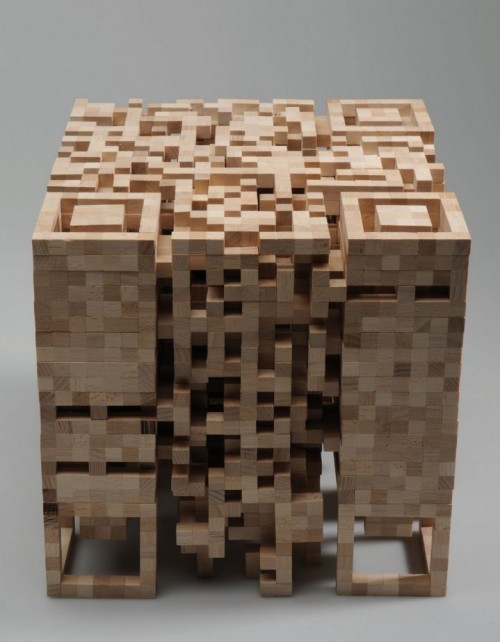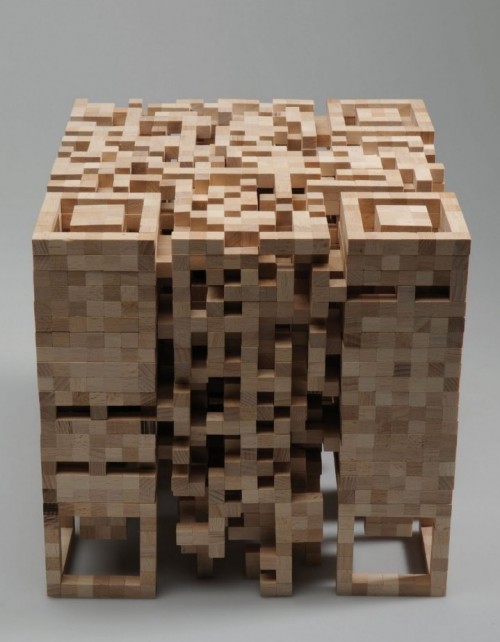 The cubic digital squiggle of the QR code is popping up in more and more places, often presenting an irresistible allure to creative thinkers with a message to share.
How can you use this graphic device, beyond its ubiquitous focus on advertising? German designer Elena Belmann wondered what would happen if the two-dimensional QR code was transformed into a three-dimensional structure. And so the QR-Code Stool took form.
I'm not actually sure what the code embedded in the stool points to – trying to scan the computer screen didn't bring me any joy. Perhaps we'll find out what secrets this digital/physical hybrid stool is is hiding before too long.
* UPDATE: We've discovered that this is in fact a lamp. Click through to hear what Elena has to say about her design.
I contacted Elena to find out more, and it appears that we were mistaken in referring to this design as a stool. She went on to explain that her work explores the idea of an object being a keeper of information about itself, to the point where it is inherent in the actual structure. This fascination with visual language and codes, and the idea of "a beat in all of these codes" was pivotal in her design process and the outcome we see here.
I like the idea of objects which are communicating with us or are an information carrier.




So I wanted the lamp to tell something about itself. Nothing special, no big story…just some facts. So the qr-code says (in German):

* 24×25 (the measurements…square on top 24x24cm, height 25cm)
* hartholz (material-hard wood)
* 2011 (year of birth)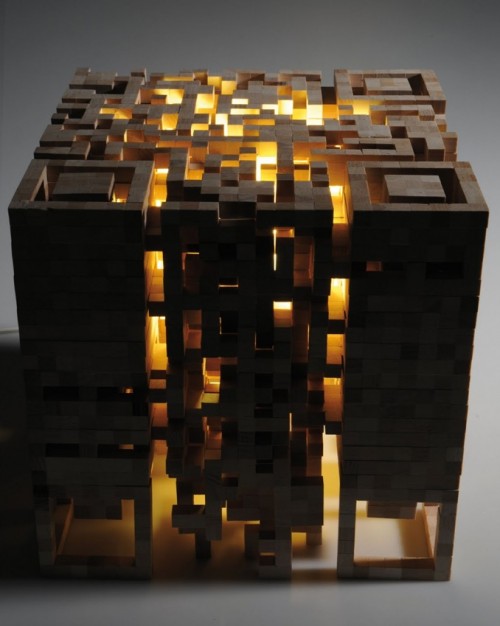 So there you have it. Not a stool. A light, that tells you it is a light through the magic of QR technology.
via KNSTRCT