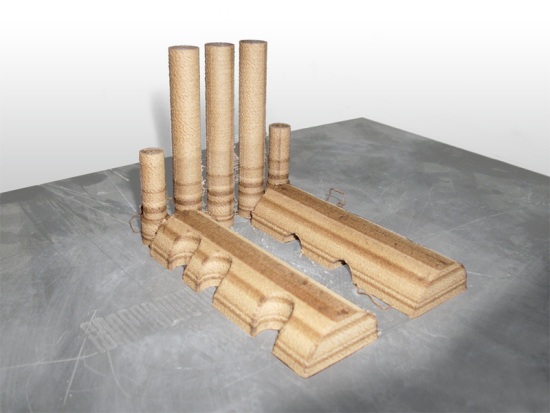 If it looks like wood, smells like wood, and works like wood, is it wood?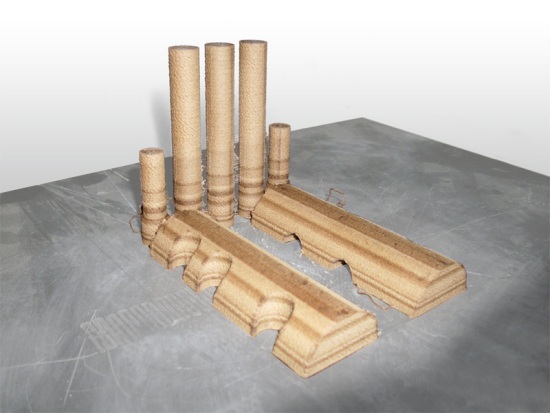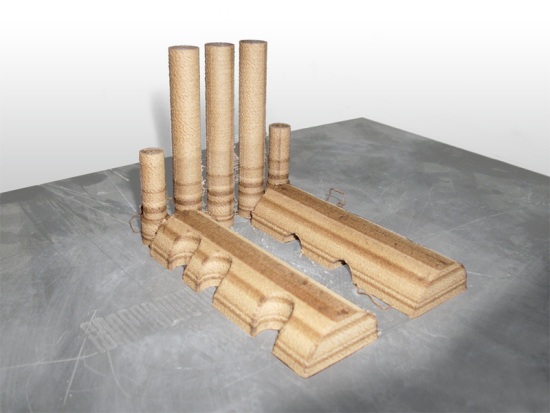 LAYWOO-D3 is a wood-based 3D printing filament by inventor Kai Parthy intended for the RepRap and (possibly) similar machines. It is 40% recycled wood with binding polymers for the remainder.
3D printing with wood is remarkable enough, but this filament has the ability to mimic wood grain by varying the temperature of the print head. A temperature of 180 degrees Celcius produces a light color and 245 degrees Celcius produces a darker color. After printing, the "wood" can be cut, ground, and painted.
LAYWOO-D3 is currently available for sale via eBay and German RepRap GmbH in a 3mm thickness in small, trial amounts.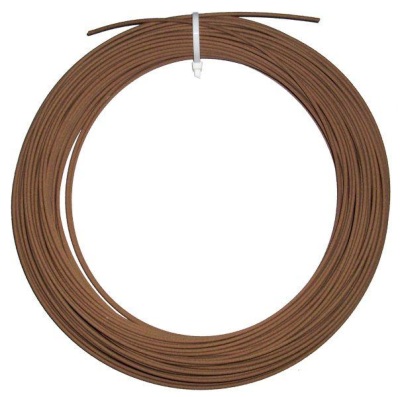 Via 3ders