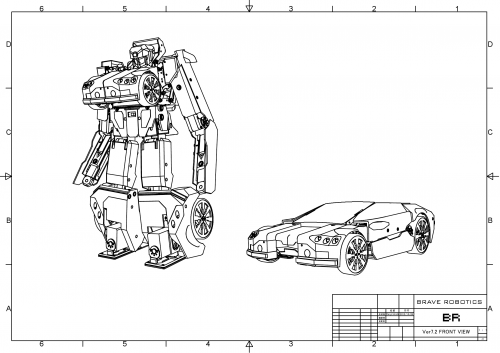 Fully functional Autobot transforms from Robot to Car in seconds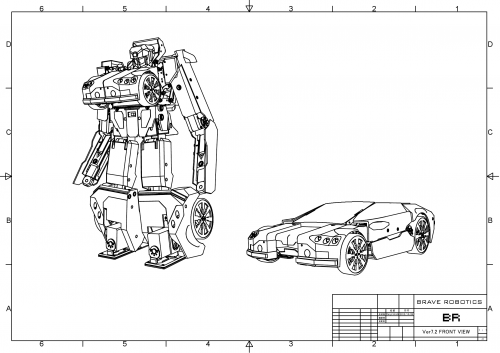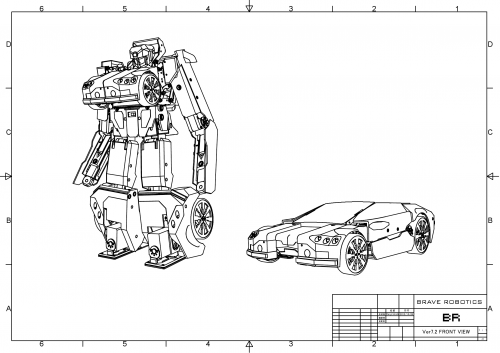 A walking, bipedal robot that can transform into a sleek street car may sound like the stuff of Hollywood fiction, but visitors to the Maker Faire in Tokyo next week will be in for a treat when they encounter the Brave Robotics Transforming Robot 7.2.

The latest incarnation from these masters of automation, this 1:12 scale robot can walk around in the familiar shuffling gait of its humanoid counterparts, while shooting missiles from weaponised forearms. In a matter of seconds the robot transforms into a fully functional vehicle that can be driven around just like a standard RC toy car. Further enhancements include a wifi camera that sends a live stream from the transforming robot to a nearby tablet.
Click through for an impressive video highlighting just what this robot can do.
You know these guys are serious when you consider that they have been refining this design for the past decade. The latest version contains 3D printed parts produced from an in-house custom built printer. A limited run of ten units are being produced, and can be purchased for an as-yet undisclosed sum. The package comes complete with a familiar looking controller, charger and robust carrying case. Thanks to the 3D printed manufacturing process, customers can select the colours of their robot upon ordering.
Fans of the transforming robot will be excited to hear that there are big plans ahead as well, with a 1:8 scale transformer due for release in 2013, and a "super AI system" equipped version at 1:5 scale in 2015. But why stop there? Brave Robotics are also projecting through to 2030 when they will unveil a 1:1 scale transforming robot that humans can ride in. Assuming all the humans haven't been wiped out by the Robopocalypse by then.
Brave Robotics via Wired