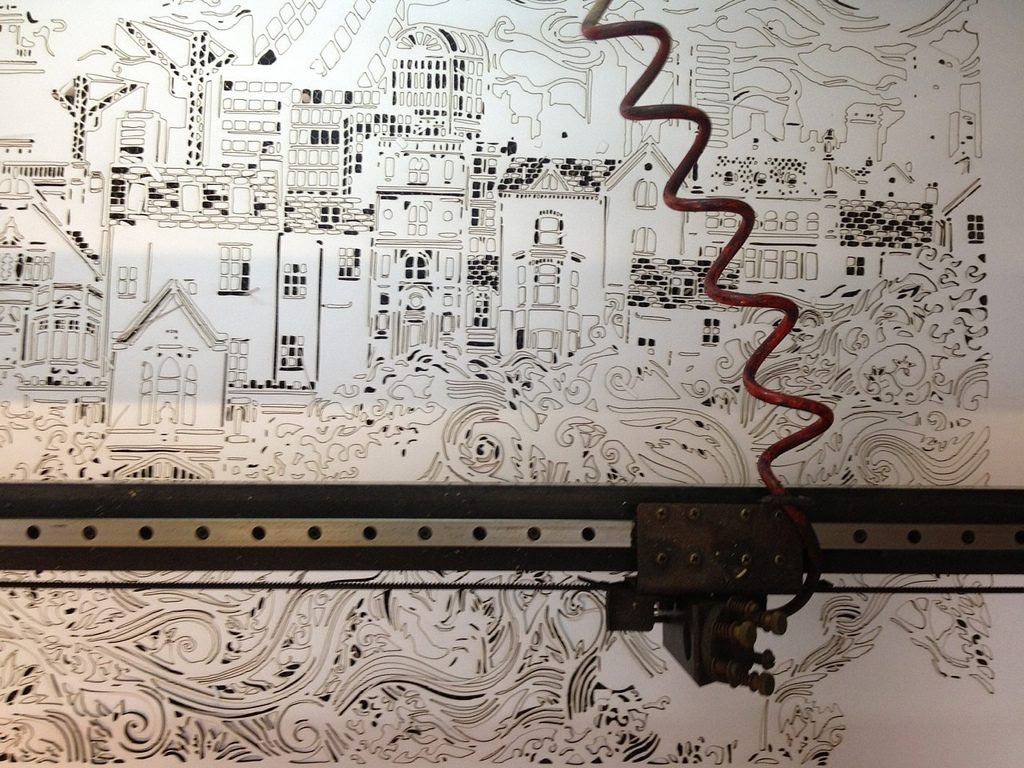 The Laser Cutter Roundup — a weekly dose of laser-cut love: #113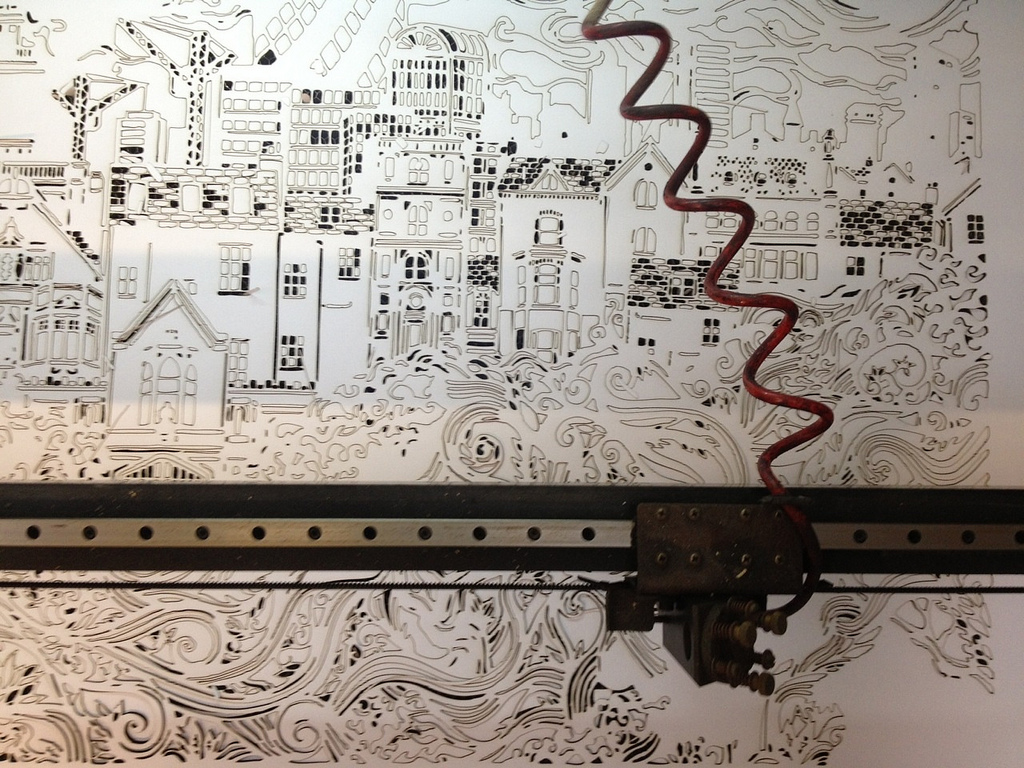 Hey, Sam here collecting the post from The Laser Cutter.
Make sure you join TLC's Facebook page.
Above is a laser cutting in progress Andy Singleton and Lost Heritage Manchester.
After the jump, Bane, fists, coasters, and a business card…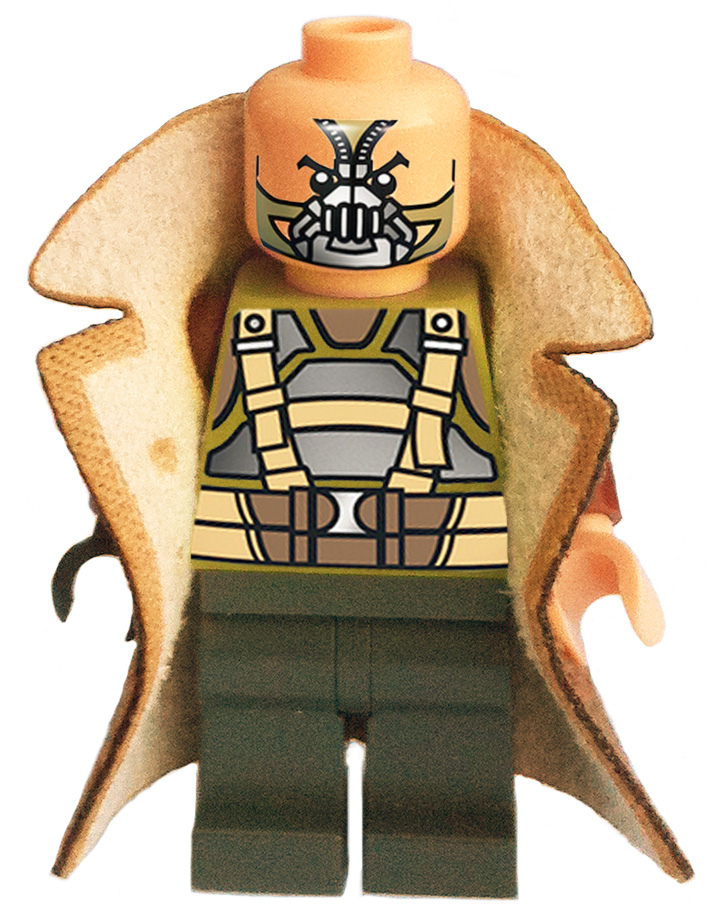 Above is a Lego Bane with custom laser cut and etched coat made of suede from Rob Easton.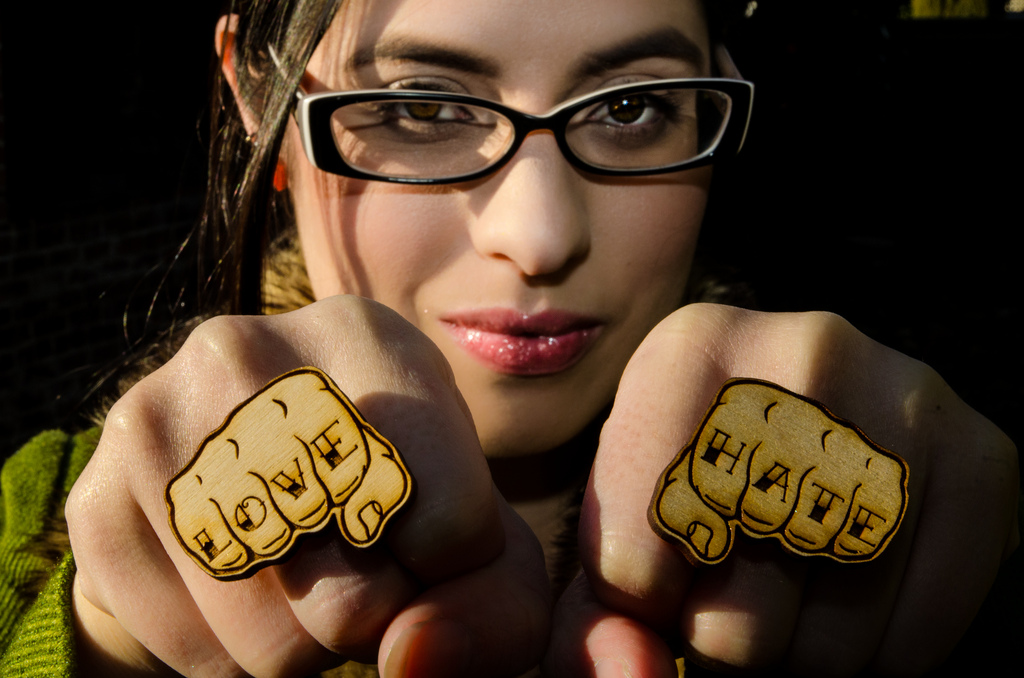 Above are laser cut and etched rings in wood from Unpossible Cuts.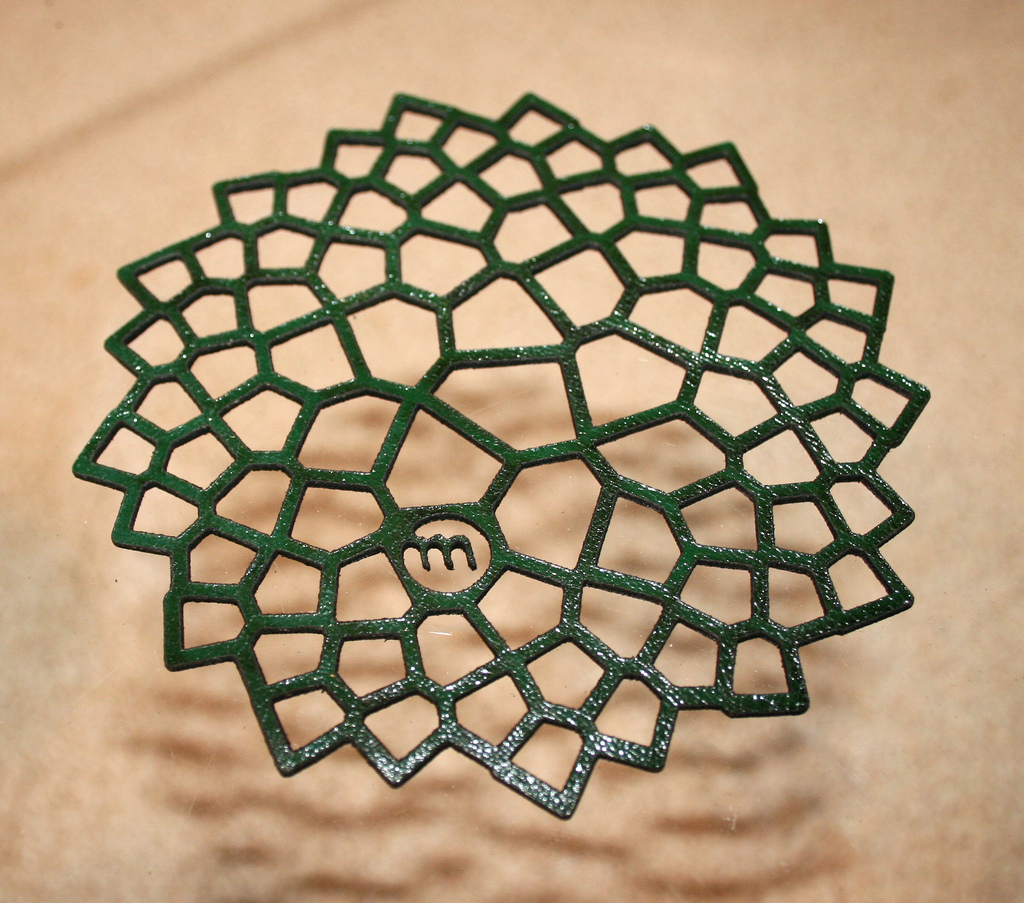 Above is a laser cut leather coaster from Pete Blacker.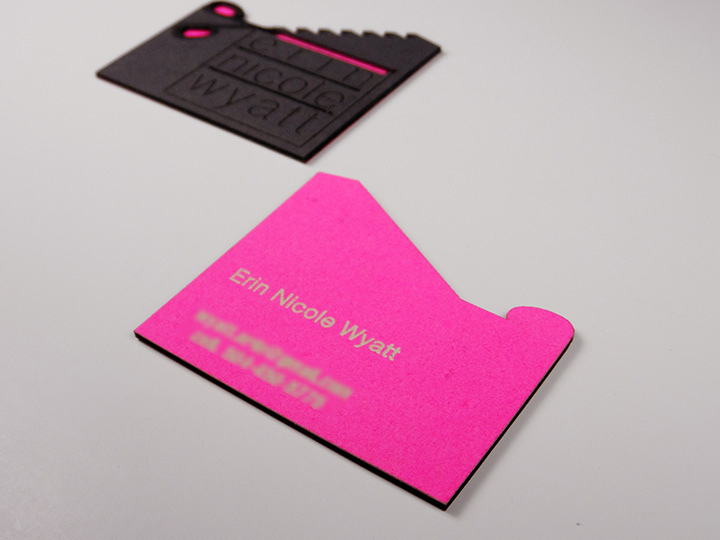 Above is a laser cut and etched business card from b-type design.