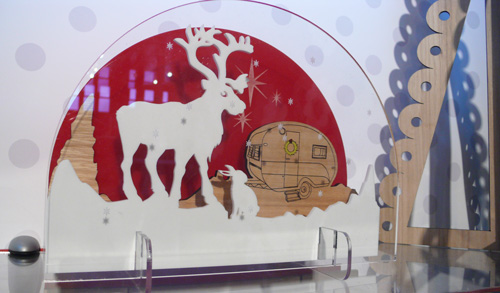 Dick and Dora at Design:Made:Trade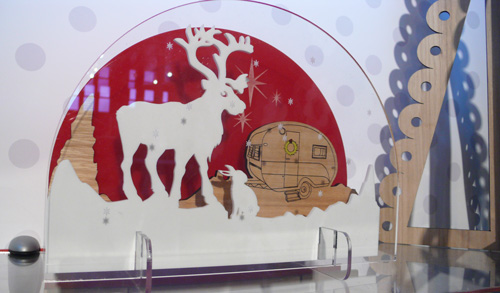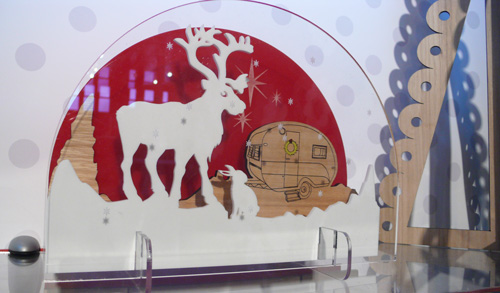 Harriet and Tim Bullard together with Georgina Freedman form  Dick and Dora, a design team from Tasmania, Australia who specialise in laser cut jewellery and ornaments. We pulled Harriet aside for a little chat at this year's State of Design festival in Melbourne.
She told us about how they produce a new series of Christmas decorations every year – the multilayered holiday diorama (pictured above) carries through a charming 1950's aesthetic from the much loved Dick and Dora books that the company takes their name from.
There is a touch of baby boomer nostalgia about these pieces, ranging from laser cut acrylic to hand stitched felt and imported ribbons. A recent exploration has seen enamelling return as a differentiation from "the laser cutting that everyone is doing"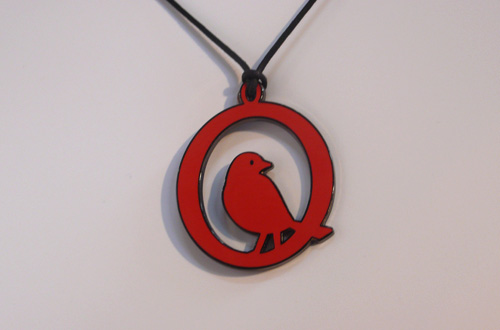 So with each new year, Dick and Dora present another signature piece for the Holiday Season. You may feel like you are stepping back in time – but there is an unmistakable contemporary feel in these laser cut ornaments and jewellery, all seamlessly combined with the playful optimism of 1950's British children's literature.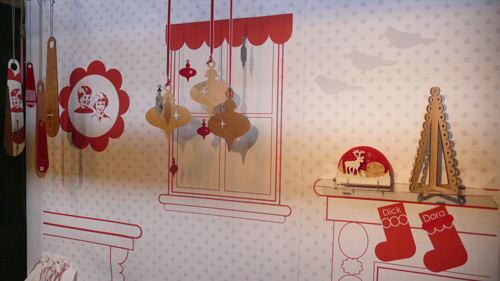 See the full range at Dick and Dora.