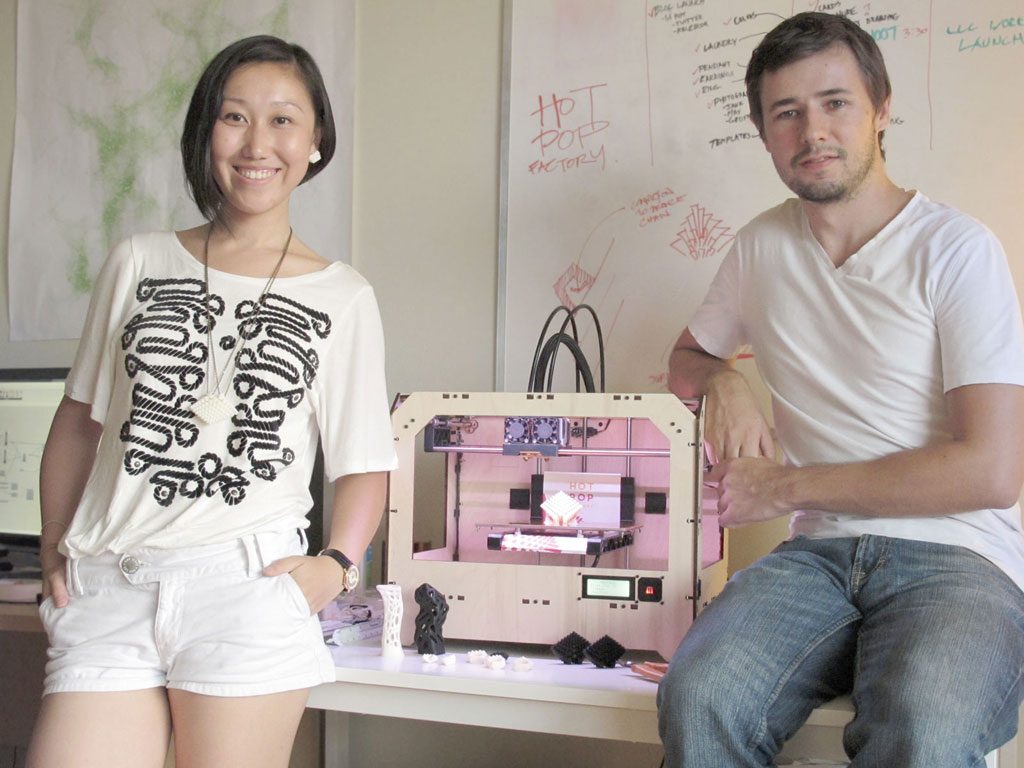 Procedurally generated and finely-tuned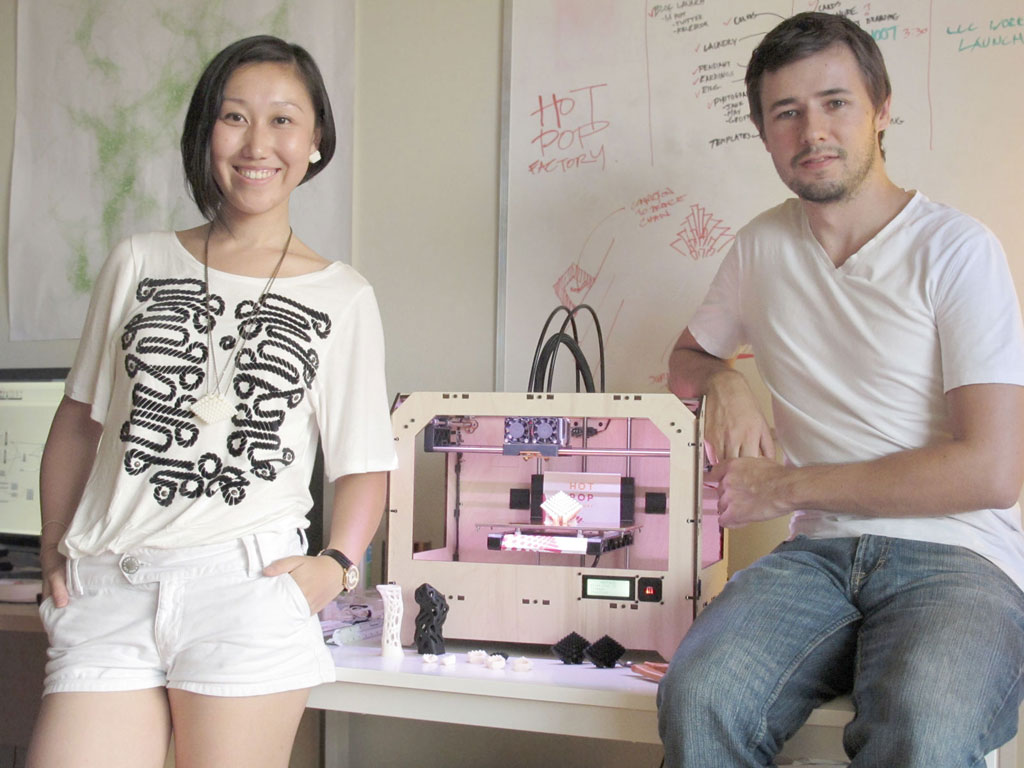 Hot Pop Factory is a new 3D printed jewelry company started by architects Matt Compeau and Bi-Ying Miao. (Disclosure: they are also colleagues of mine at Site 3!)
What I love about their designs is that they're tuned specifically for the 3D printer that they're made on. Matt and Bi-Ying started with procedural designs in Rhino and Grasshopper, and then iterated over and over until they found the exact grain pattern that they wanted: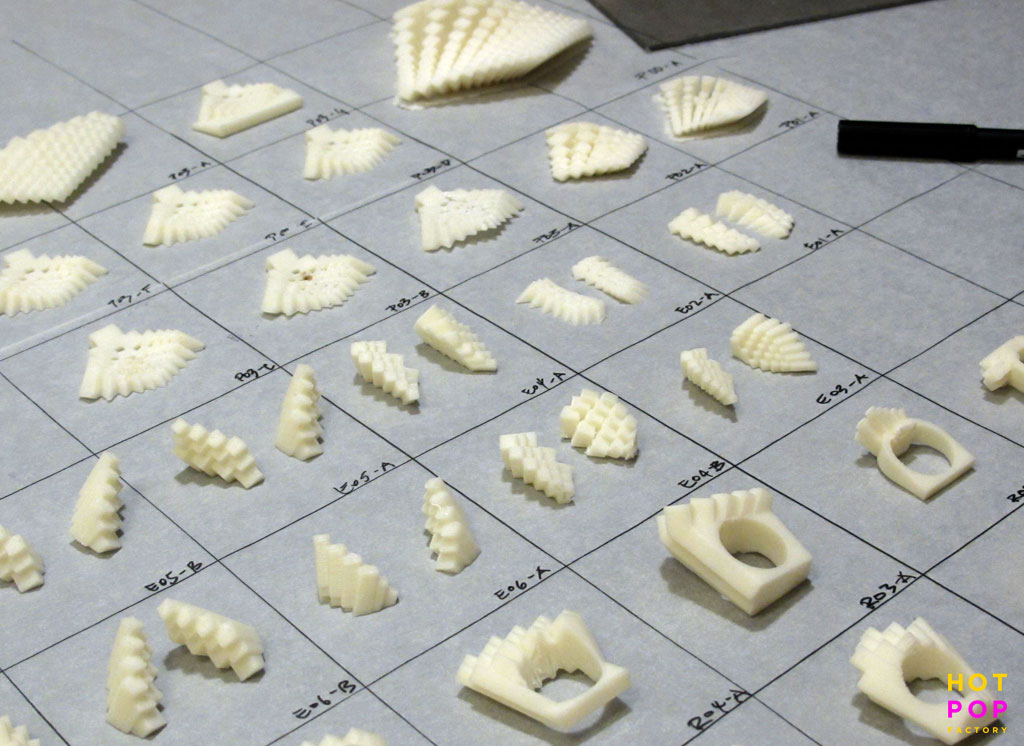 On the the design process, Bi-Ying explained to me: "Because we understand space [as architects], I think that it gave us a better understanding of how we can create an object for the body. [The designs weren't] something that we thought of beforehand and then tried to model – the way that I usually like to work is to let the process guide me to the final design. We never sketch it out in the beginning and say it's going to look like this pixelated thing, or extruded boxes."
From this: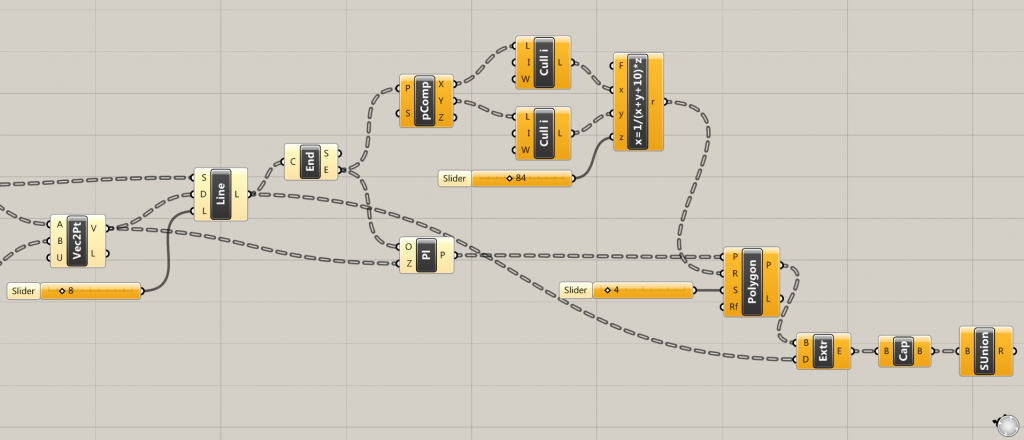 To this:

And for the future? The pair want to try web-based parametric modeling for customization, but limit it to preserve the aesthetics of the base design.
The first Hot Pop Factory collection "Stratigraphic", celebrating "the beauty of the stratified 3d-printed object and the power of slow accretion", is available here: http://www.hotpopfactory.com/
---
Derek Quenneville is a 3D printing evangelist who posts weekly on the Ponoko blog. Follow him on Twitter @techknight.