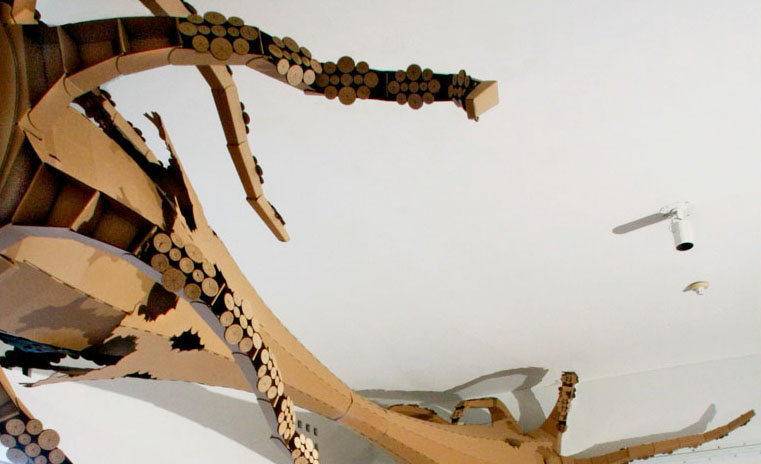 laser-cut structures from Wil Natzel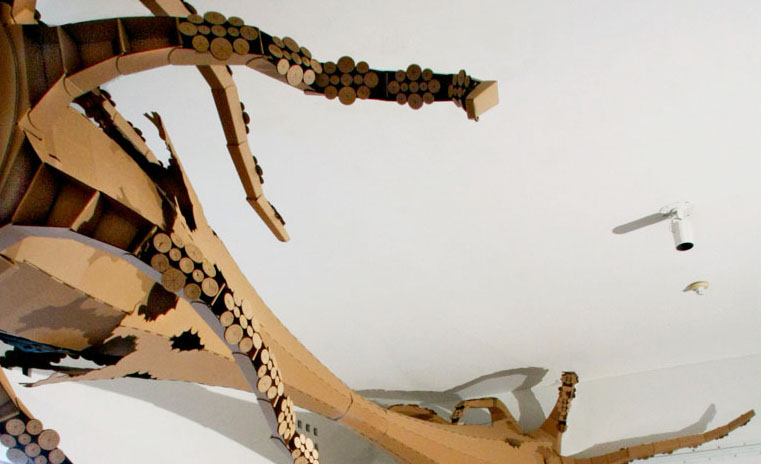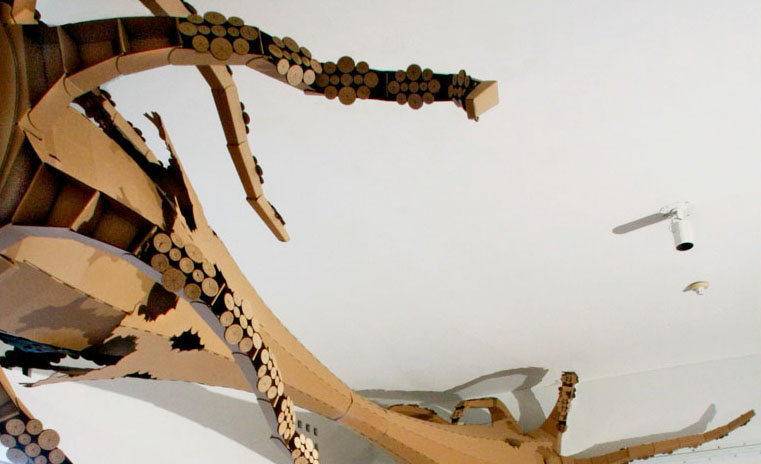 Lasercut cardboard squids were the result of an architecture thesis project from recent Cranbrook Academy graduate Wil Natzel. The aim of these structures is to create a "Spatial Graffiti," a purely decorative and non-permanent enhancement to the built environment.

Natzel had been exploring large scale, laser-cut forms throughout much of his time at Cranbrook. Other projects included suspended light domes with laser-cut patterns, laser-cut graffiti signs, and free-standing cardboard towers. Visit the Wil Natzel portfolio to see these projects and more.