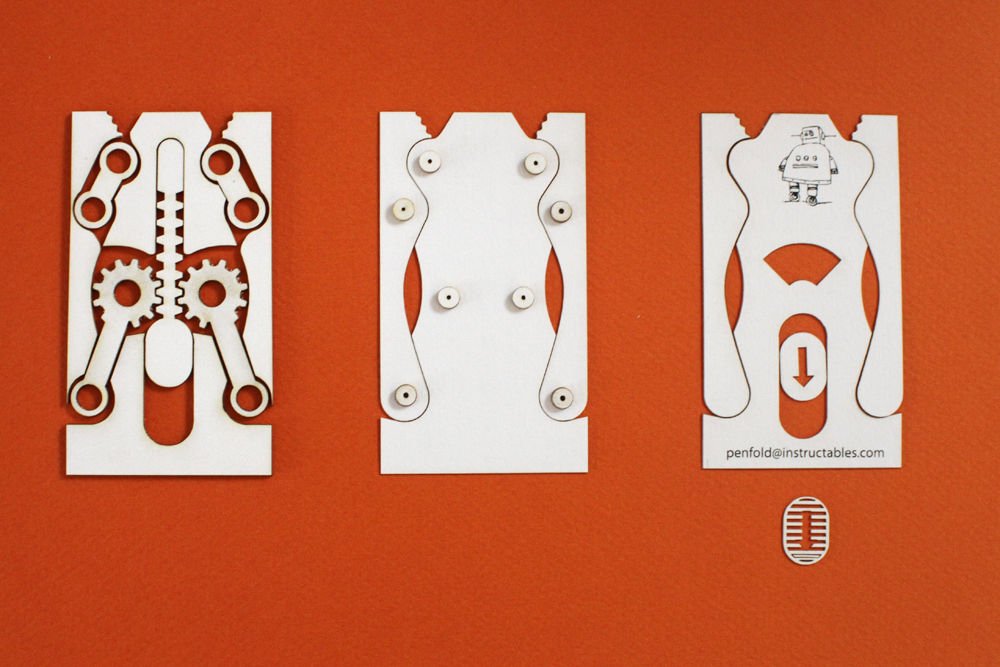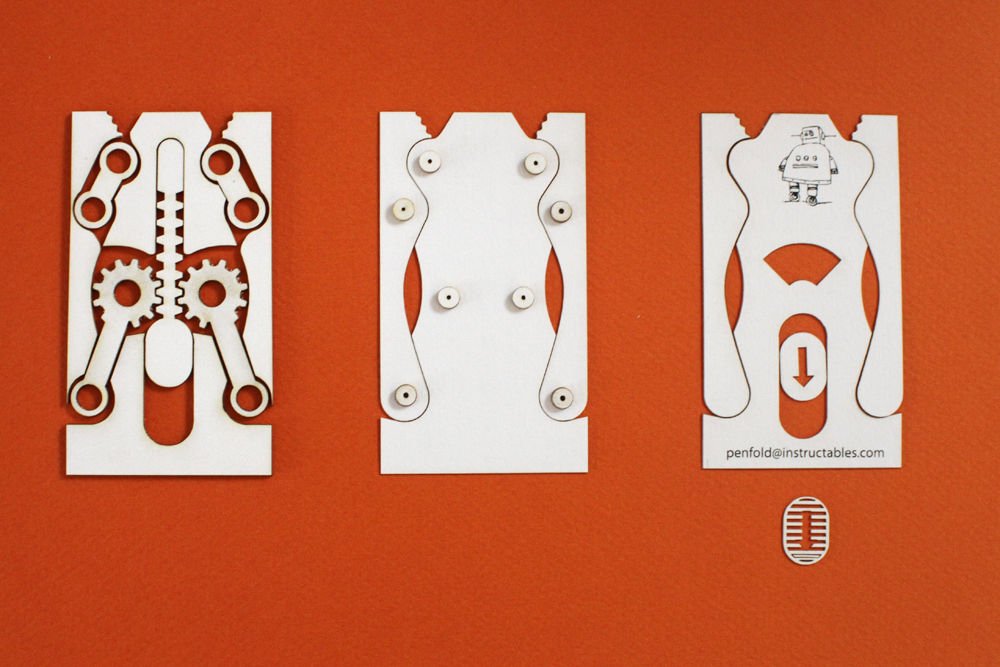 Laser cut business card grabs attention on Instructables
Imagine this. You're at a business meeting, and as tradition would dictate, the time has come to exchange cards. How much thought have you put in to what you're about to hand over?
Most of us go to a reasonable amount of effort with our business cards. Maybe it's about trying to look professional, or maybe you are hoping to be memorable with your quirky or distinctive style. Well… making an impact and really grabbing someone's attention within the confines of a 3.5′ x 2″ piece of cardboard just got a whole lot more interesting.
Designing And Building A Robot
Artist-In-Residence at Instructables, Penfold Merton, used some clever gear template software to generate the mechanism for this remarkable and truly memorable laser cut business card –
…which doubles as a convenient gripping device for when you don't want to handle other people's dirty, less mechanical business cards.
The design continues to evolve, so be sure to check out the latest updates on Instructables where you can find all the info you need to build a robotic claw business card of your very own.
Via Instructables