2nd Annual Object Society Exhibition in Chicago


Laser cutting tends to be the process of choice when it comes to ornamental screens. Recently seen at Chicago's Object Society annual exhibition, the screen featured here has made use of CNC milling to create a light, open feel in what appears to be quite a heavy, solid material.
While we are familiar with screens made from thin materials such as plastics, laminates and ply; it is unusual to see one produced from such solid timber slabs.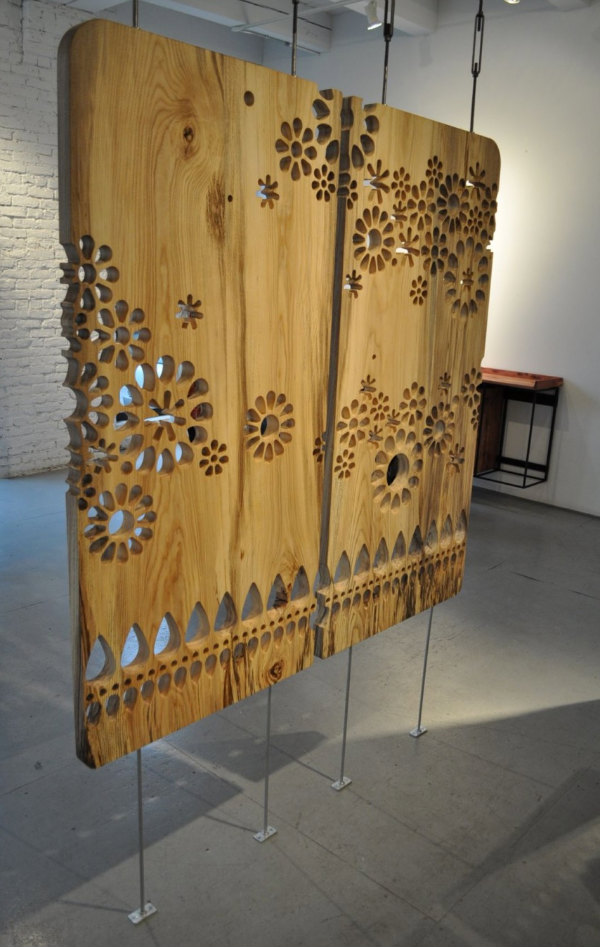 So not only is it interesting to be able to see the warmth of the timber grain within the cavity surfaces, there is also a weighty presence that tends to be absent from (more intricate) past examples of laser cut screens and similar decorative elements.
Made from rare Hackberry wood, this screen is a good example of using the limitations of chosen manufacturing techniques well. A CNC design is limited by the radii of the machine's cutting tools, yet increased thicknesses can be achieved without damaging surrounding material. Laser cutting, as we know, has the ability to produce finer details – but for timber, this comes along with the familiar Laser signature of blackened edges.
Click through to see the full range of pieces put forward by Object Society's furniture designers in this year's exhibition.
Via Contemporist