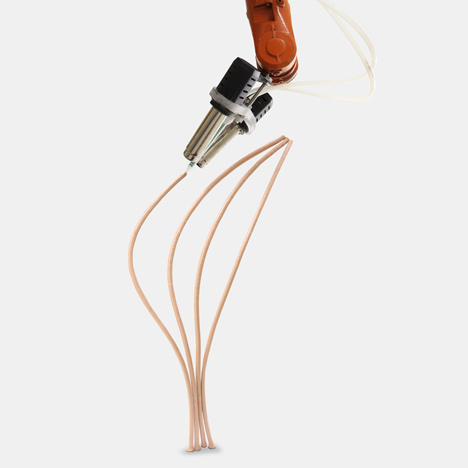 A new way to 3D print without the need for support material.
The Mataerial 3D printer uses a 2-part thermosetting resin instead of the thermoplastics commonly used in extrusion-based 3D printers. This approach allows the machine to print a line directly into the air with only a single point of contact with a surface. The surface doesn't need to be horizontal or even; the material will even adhere to a vertical surface.

Besides the fact that this allows unusually airy and voluminous structures to be made, it also represents a fundamentally different way to 3D print. Other printers gradually builds up 2D layers of material to create a 3D shape. Using the Mataerial, there are no layers. None. The Mataerial instead directly prints a 3D curve into space.
Petr Novikov and Saša Jokic from Barcelona's Institute for Advanced Architecture of Catalonia created the Material printer during a collaborative research at Joris Laarman Lab.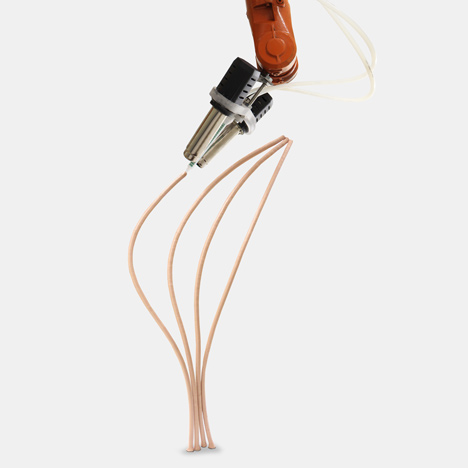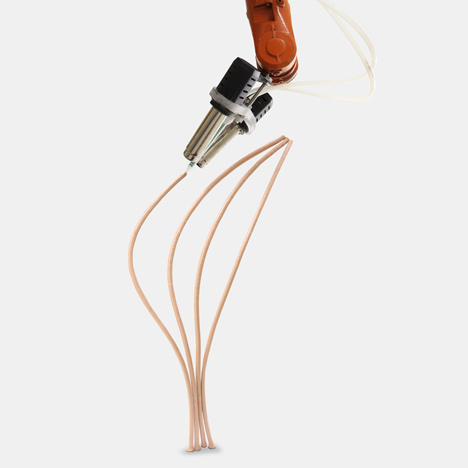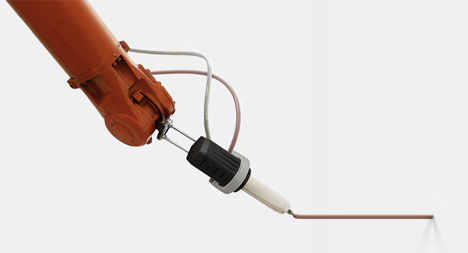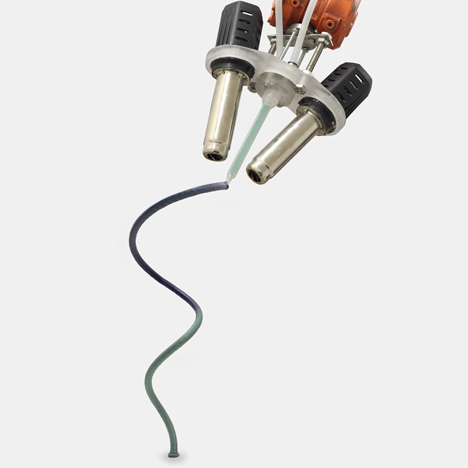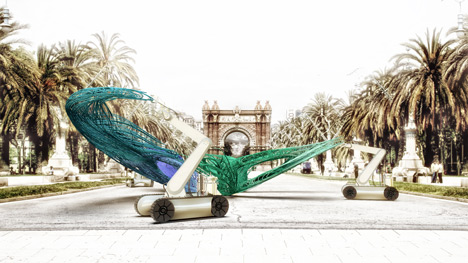 Correction: An earlier version of this post incorrectly specified that the device was made during an internship. The Mataerial printer was the result of a collaboration.
Via dezeen
---
Taylor Gilbert is a proponent of creative technology including Arduino, Processing, and repurposed hardware. Follow him @taylor_gilbert