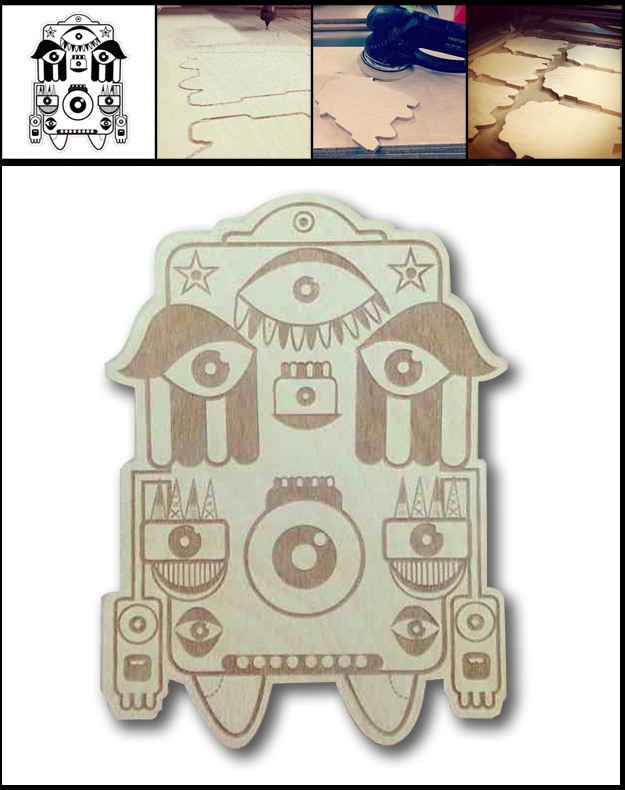 The Laser Cutter Roundup — a weekly dose of laser-cut love: #119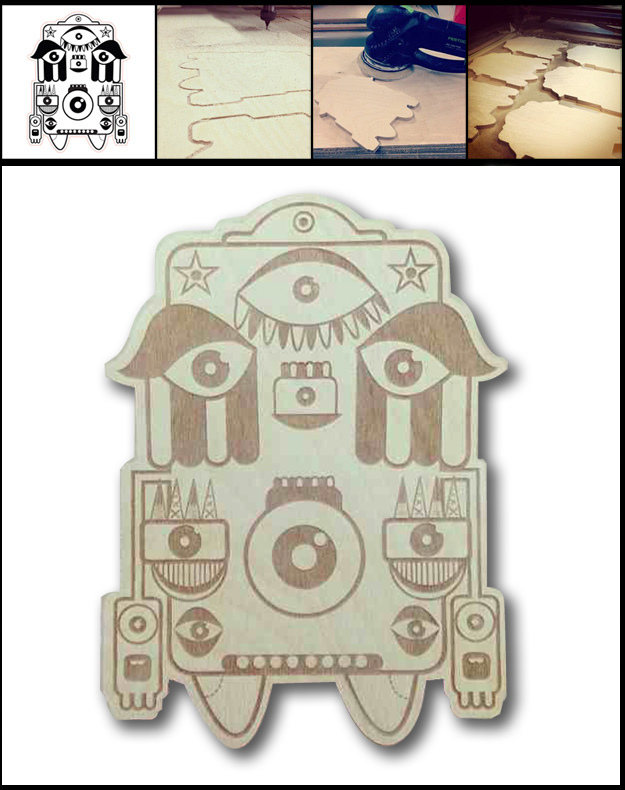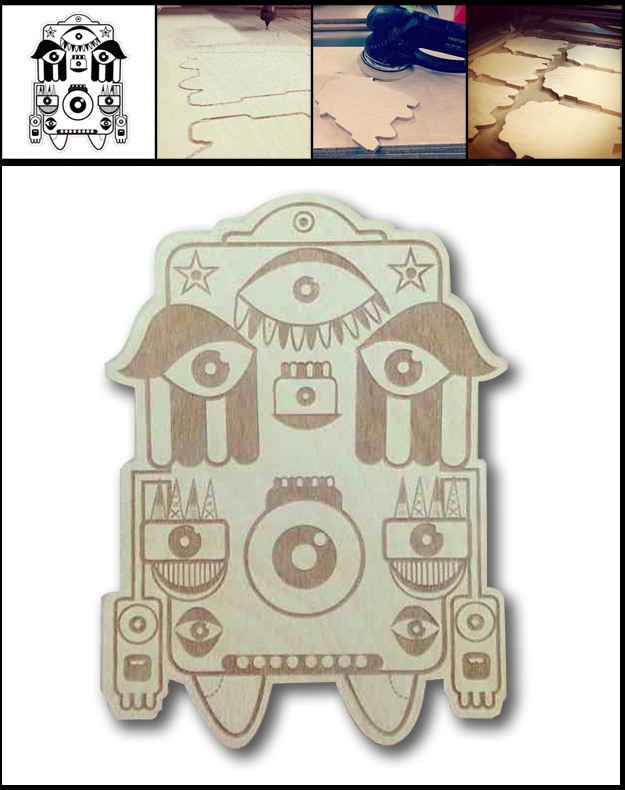 Hey, Sam here collecting the post from The Laser Cutter.
Make sure you join TLC's Facebook page.
Above is a CNC cut and laser etched birch plywood Eyezac wall hanging from Kev Munday.
After the jump, plates, necklaces, a skate-deck and a caravan…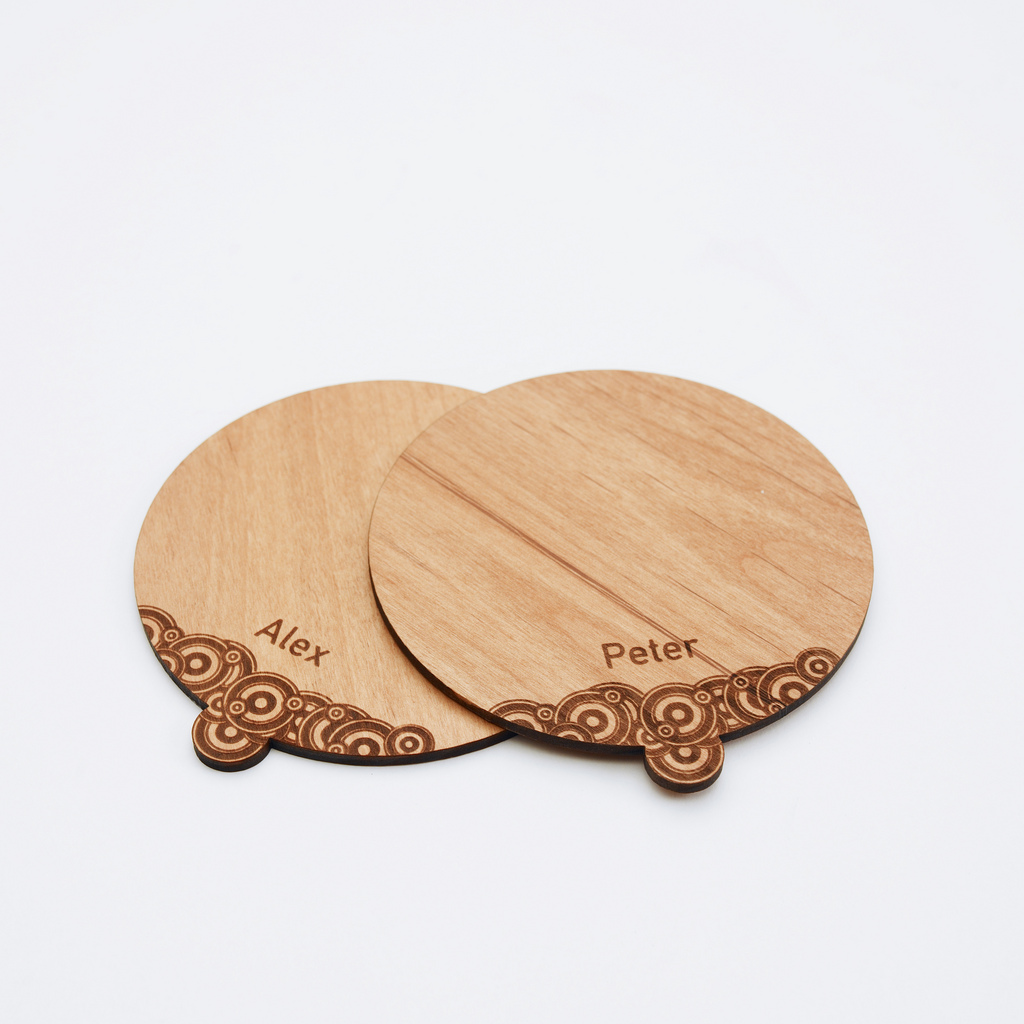 Laser cut and etched wood plated from Trotec Laser Inc.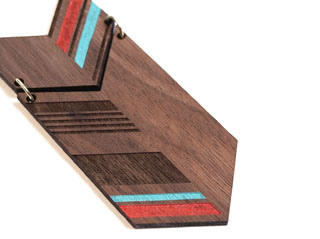 Laser engraved and cut wood necklace from Love + Need.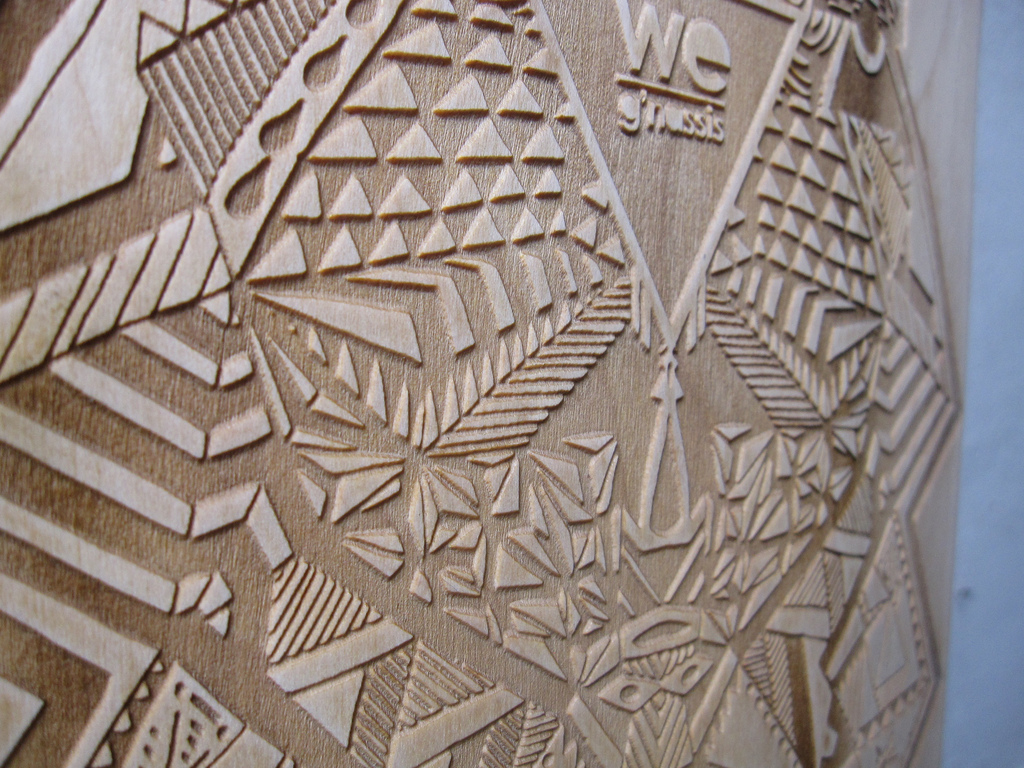 Laser engraved skate deck from We G'nassis (who I think may be these people) and laser cut by Creative Use of Technology.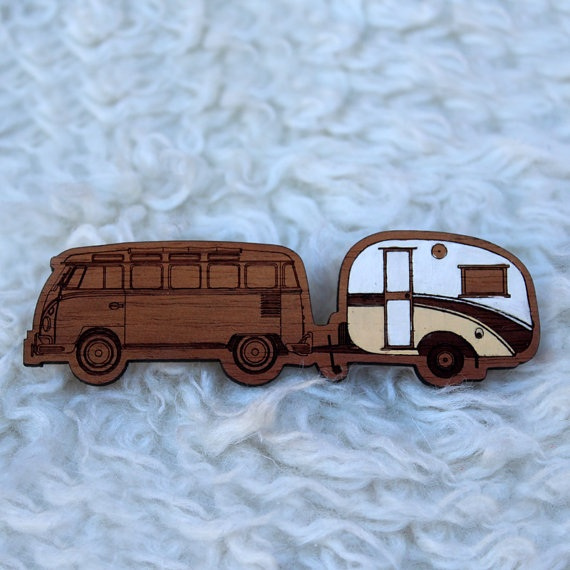 Laser cut and etched wood caravan brooch from Vintage Caravans.