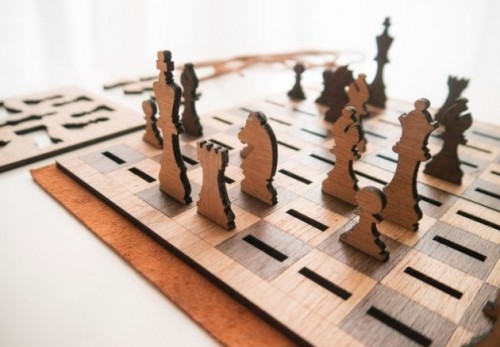 Chess essentials ready to go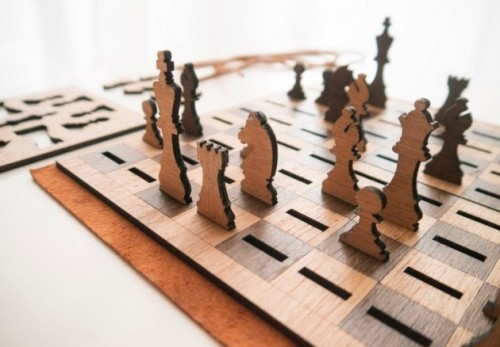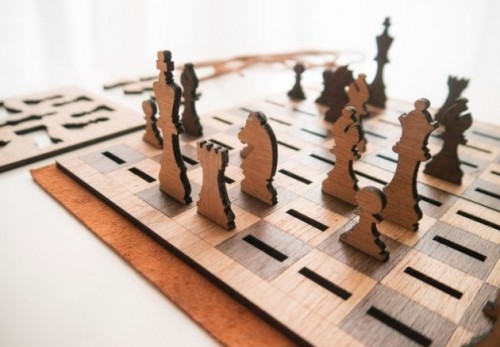 Perfect for the active chess player who likes to get out and about, Got Chess? presents a stylish contemporary solution. This laser cut wooden chess board concept by product designer Peter Baeten folds flat into a neat leather pouch that also acts as a playing surface during the game.
"Inspired by the classic leather notebooks, 'Got Chess?' is a fully functional chess set, but stripped to its essentials."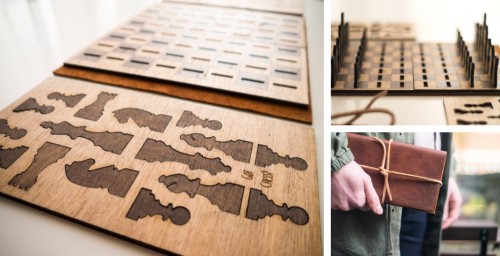 The line between 2D and 3D is blurred as the silhouettes of the pieces take centre stage. Due to the way that the pieces slot in to the board, only the active players have a full view of the game at hand.
Laser cut and then hand finished, Got Chess? consists of four tablets – one each to house the black and white pieces, and two to make up the board.
So if you see a guy wandering around with a stylish folded leather pouch, don't automatically assume it's a hipster iPad case. This could be your big opportunity to challenge a Grand Master.
Peter Baeten via Laughing Squid