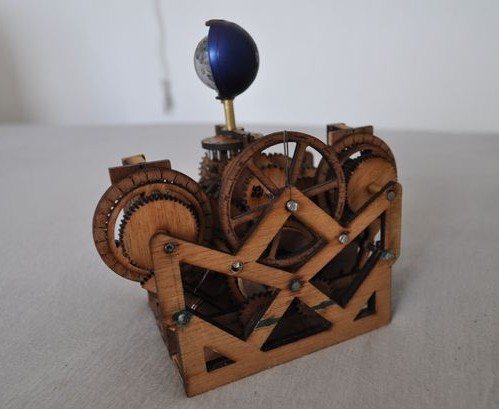 Tracking the lunar orbit with laser cut precision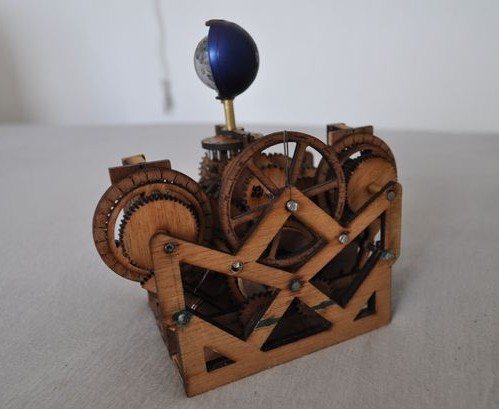 For those who need to know the phases of the moon, there are options way more satisfying than turning to your favourite Internet search engine.
This laser cut marvel was produced by Lukas Christensen as a gift for his brother, a biodynamic farmer who relies on Moon phases to plant and harvest crops.
When investigating exactly what to make, Lukas decided that merely tracking phases of the Moon would be far too easy. To add an extra challenge, he incorporated the function of showing rise and set times of the Moon. And so the Moon Machine began to take form.
Clearly no stranger to working with numbers, Lukas has included a thorough walkthrough of his process on Instructables.
Although an actual video would have been great to see, here is the next best thing – an animation of the mechanism where you can see the hand crank turning away. In real-world use, one turn of the crank is made each day.
Some of the wooden gears broke under the considerable pressure of the assembled machine at the point where forces are translated to the central planetary gear. To get around this, substitute parts were cut from aluminium.
Reflecting on the completed Moon Phase machine, Lukas has identified a number of ways to make it even more accurate should he come to attempt another version.
Learn more about Moon Machine on Instructables.