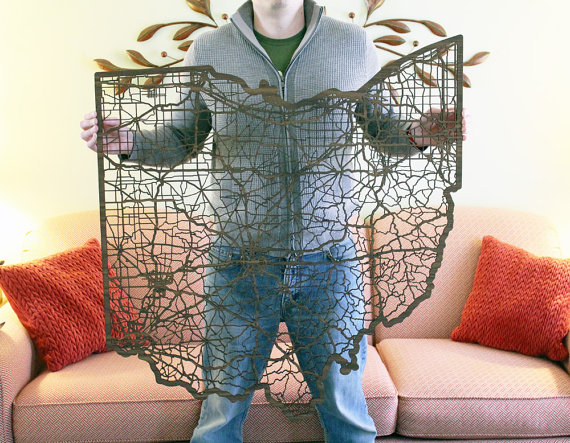 The Laser Cutter Roundup — a weekly dose of laser-cut love: #205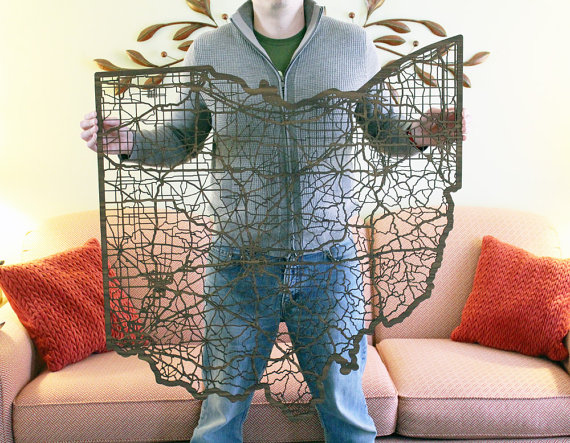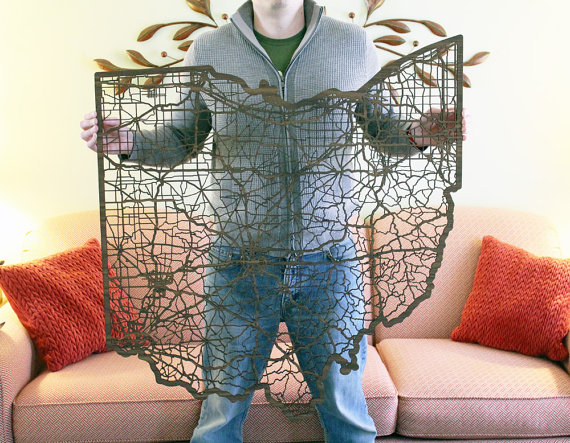 Hey, Sam here collecting the post from The Laser Cutter.
Above is a laser cur walnut plywood map of Ohio from Cut Maps.
Make sure you join TLC's Facebook page.
After the jump, Chicago, police boxes,, 10, and three…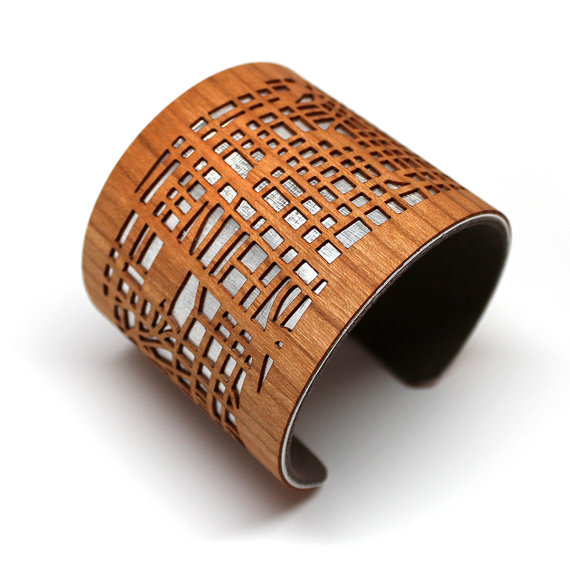 Above is a laser cut cherry wood cuff of a map of Chicago from Joyo.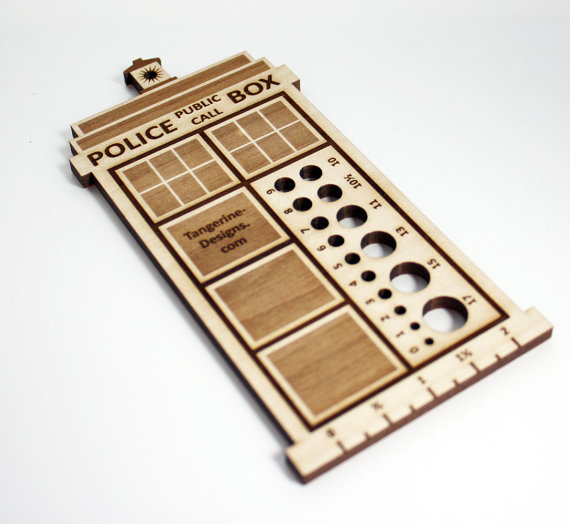 Above is a laser cut and etched wood Police Box knitting needle gauge from Tangerine Designs.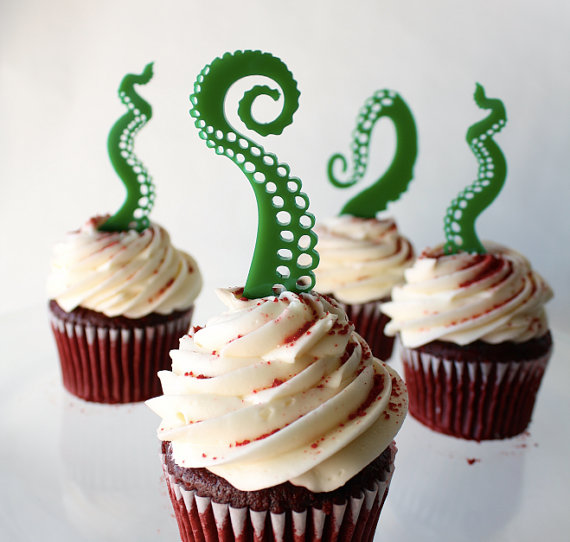 Above are laser cut acrylic cake toppers from Thick and Thin Designs.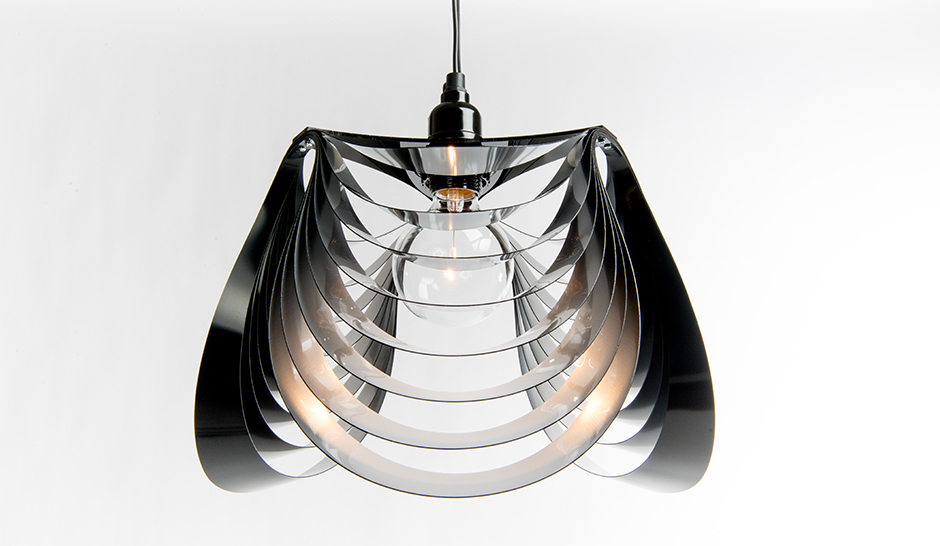 Above is a laser cut metalized extruded acrylic THREE pendant light from Stuart Fingerhut.