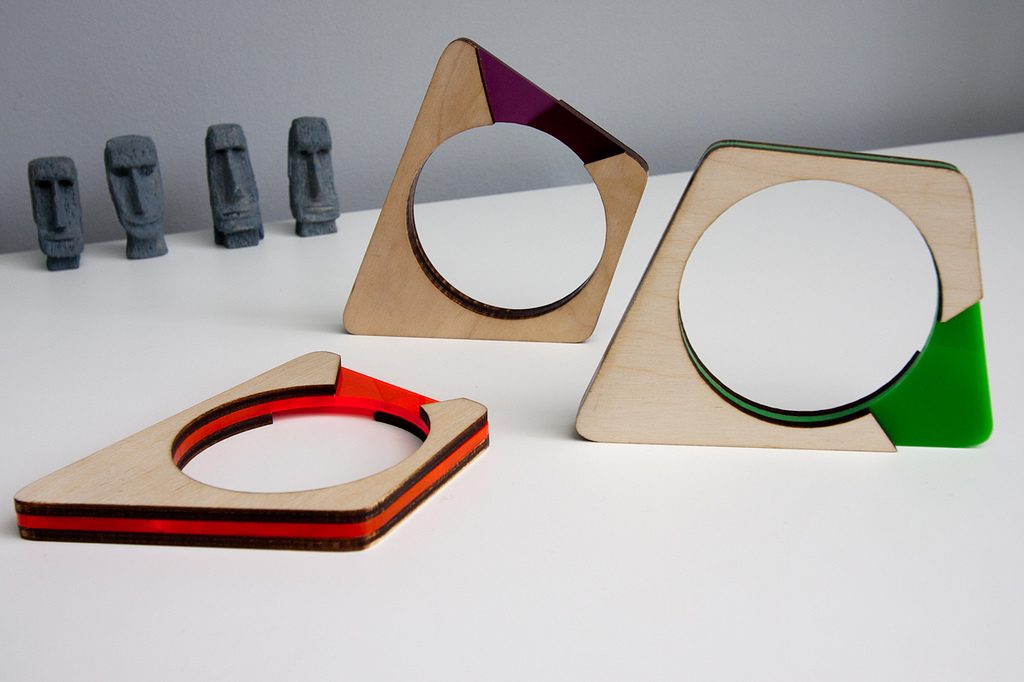 The Laser Cutter Roundup — a weekly dose of laser-cut love: #37
Hey, Sam here. I'm back collecting this week's posts from The Laser Cutter.
There ave been some changes over at TLC: first I actually took the time to make it look half-way decent; second NLC Designs is dead (the last post is bellow). TLC will now feature only laser cut work and all the NLC stuff will now be handles at my personal blog and at my new blog Golden Sections – focusing on amazing section, diagrams, and info-graphics – I hope you enjoy.
Above are Laser cut wood and acrylic bangles by Weaselfactory.
After the jump, a sad cat, some dead fish, two happy birds, and NLC Design #15…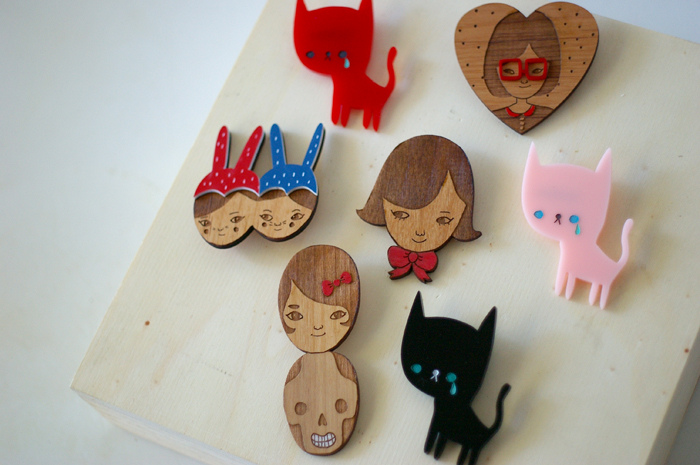 Above are laser cut wood and acrylic broches by Mel Stringer and Kelly and Lyndsy White.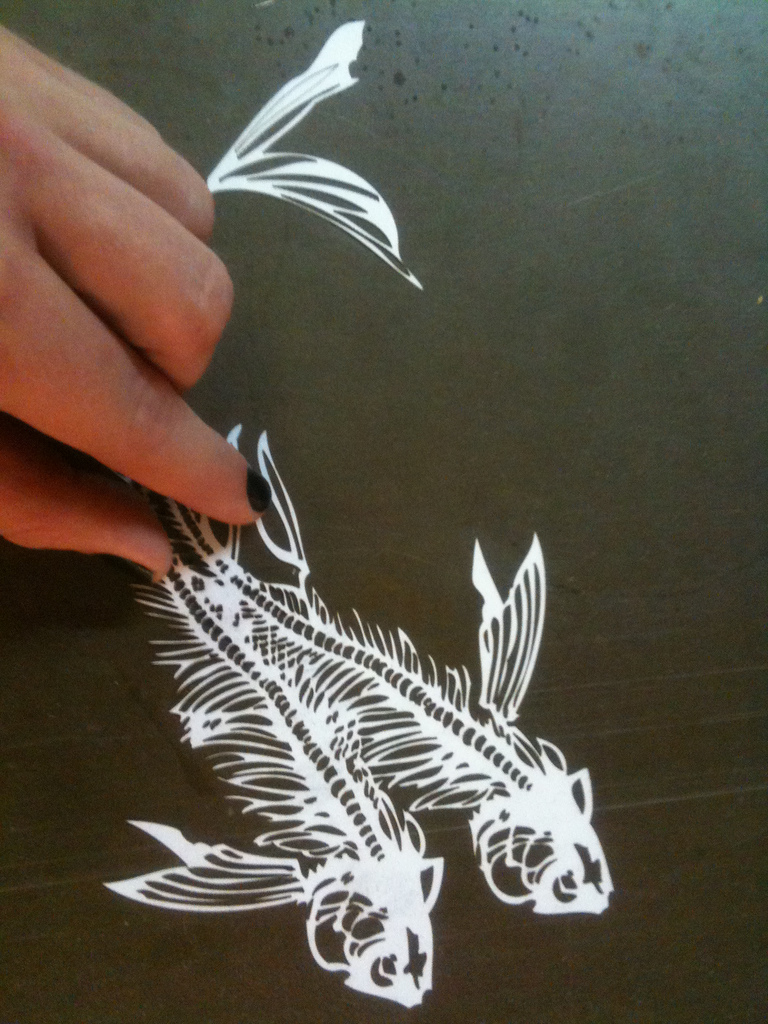 Above are Fish Bones laser cut from paper vie David Campbell of projectfresh.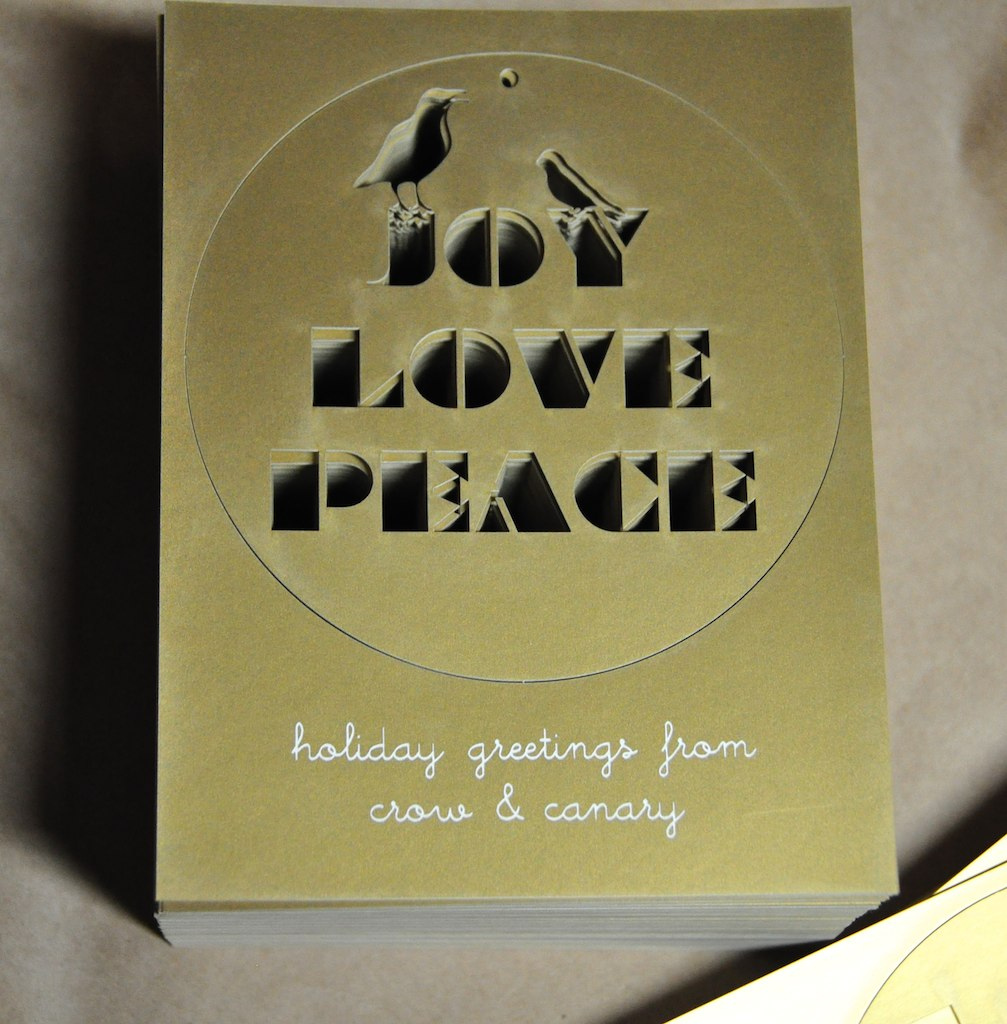 Above is a holiday card laser cut and etched from gold paper for Crow & Canary by Sarah Holbrook of Candspotting.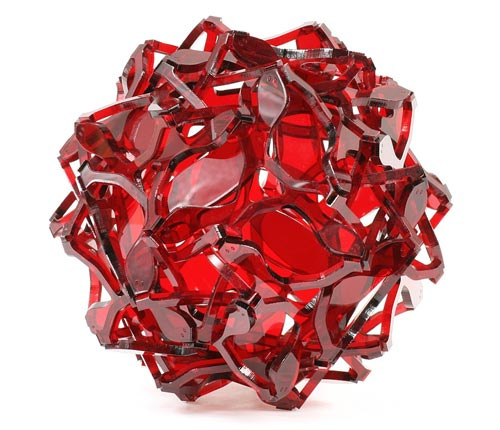 Above an acrylic ball from Eriton Cordeiro.
The last NLC Design #15: Singing Bird Pistols.