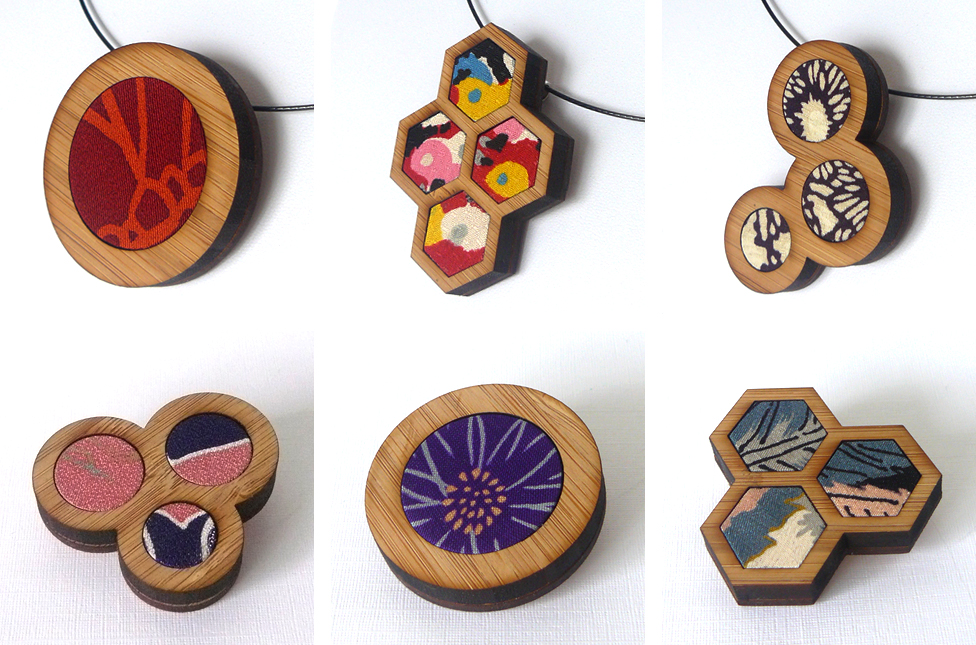 Ponoko Product of the Week
Way back when the blog first started, back before you were born like three years ago, there was the Ponoko Product of the Week. And now we're bringing it back!
We want to show off the awesome creations from Ponoko crafters, makers, doers, and shakers. For in-depth interviews with Ponoko makers be sure to check out our Maker Stories category. But for a quick bit of indie-made eye-candy, re-introducing the Ponoko Product of the Week: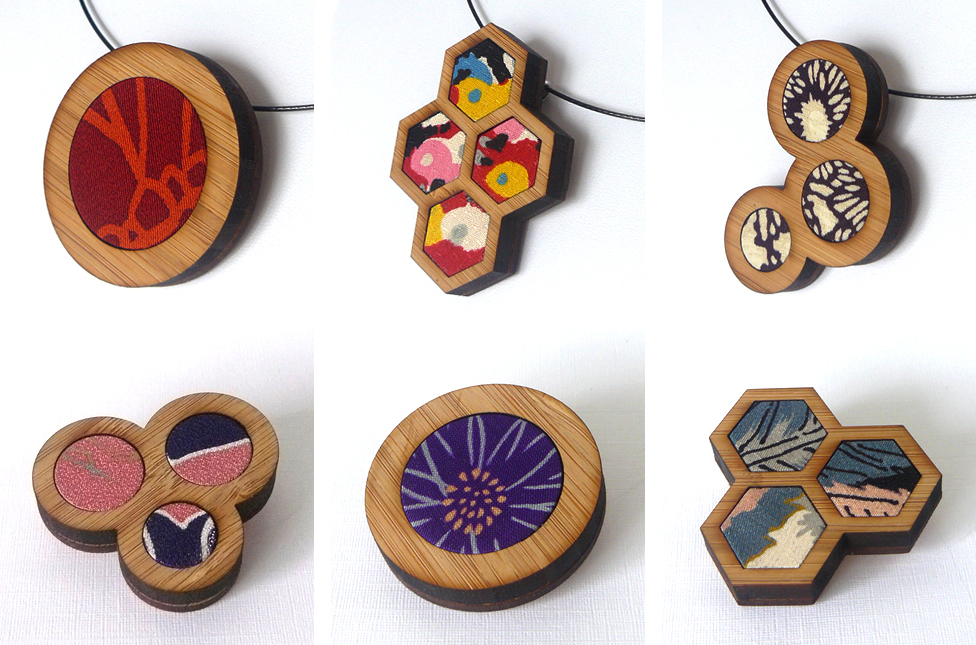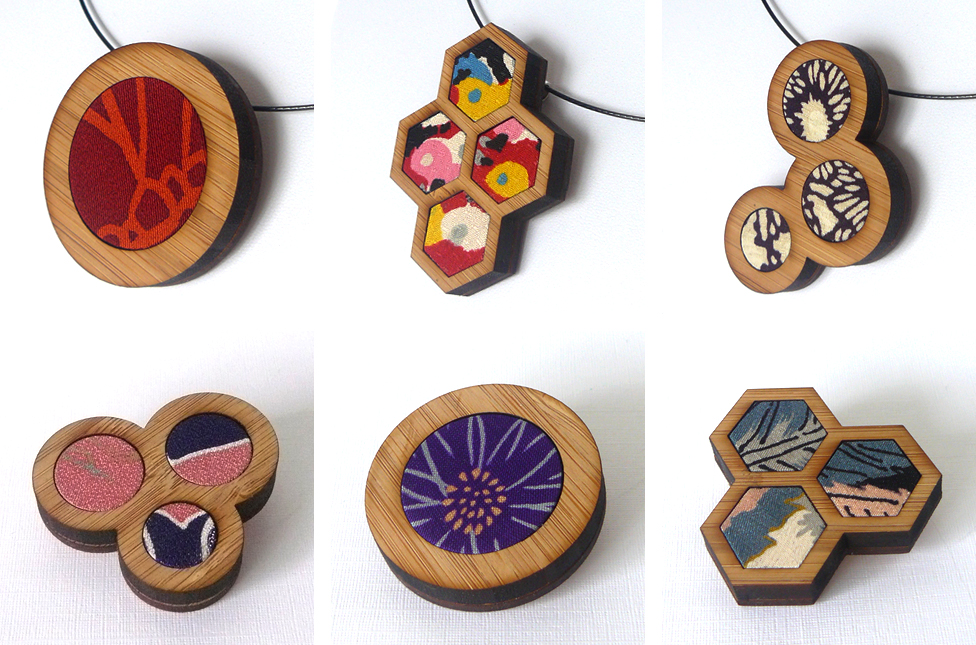 This week I want to share the latest designs from Freedom Creative. New Zealand based designer Emma combines kimono fabrics she picks outs from Cherry Blossom, and combines them with simple, lasercut bamboo shapes to make one-of-a-kind jewelry pieces. These designs will make their debut at Craft 2.0 in Wellington, NZ on 30 October 2010.
Wanna be featured in one of our Ponoko Product of the Week posts? Send the blog at ponoko dot com a big, beautiful picture of your Ponoko project. Or post it to your own blog and send out a tweet mentioning @Ponoko.