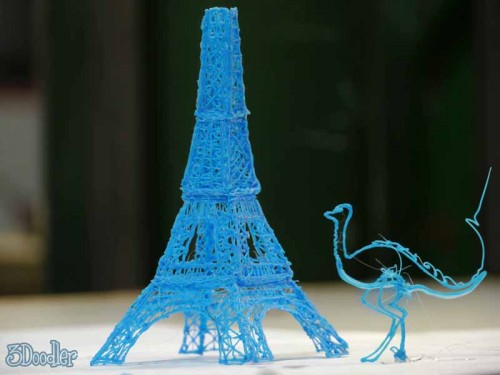 The future of 3D printing is in your hands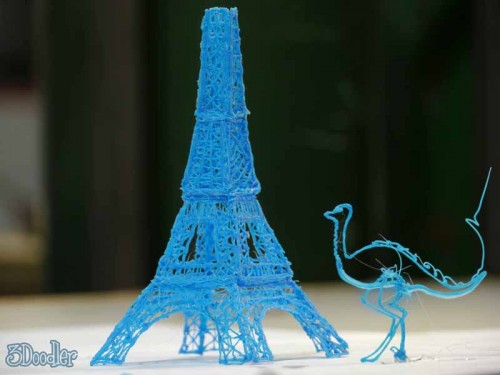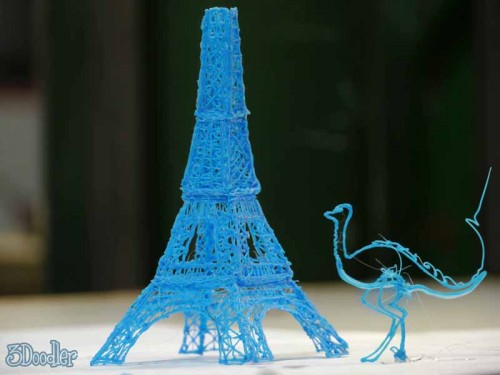 Launching with acclaim on Kickstarter, the 3Doodler literally puts the power of 3D printing in your hands. Consisting of an oversized pen device, it houses an extruder similar to that used in low-end 3D printers. At the press of a button, PLA or ABS filament emerges to be dynamically controlled into whatever shape you desire.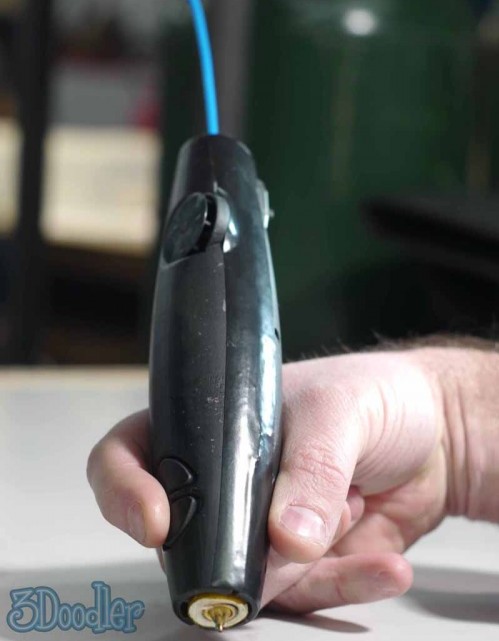 It's a little more primitive than the printers we are used to seeing, and the outcomes tend to have a squiggly, sketchy and sculptural look about them. But if you are not looking for technical refinement or digital precision, then the 3Doodler is a really fun way to introduce makers to the concept of additive manufacturing.
Click through for a video overview from the Kickstarter campaign as well as a few more images of forms produced using this nifty handheld 3D printer.

The device itself has come a long way from the original hardware. No longer looking like a part salvaged from a 3D printer, it is now a sleek pen-shaped unit with fingertip controls. When you consider that Peter Dilworth and Max Bogue, the guys behind 3Doodler, come from a background in robotics and innovative toy design, we can expect a highly refined outcome when the product is ready for market in the second half of 2013.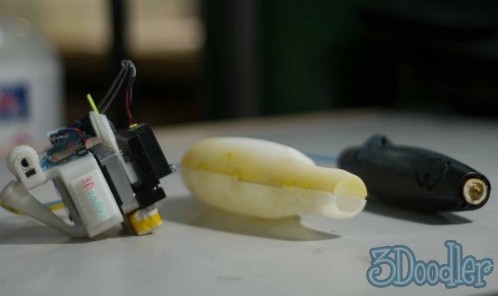 Jump on board at the 3Doodler Kickstarter campaign.
3Doodler via Kickstarter