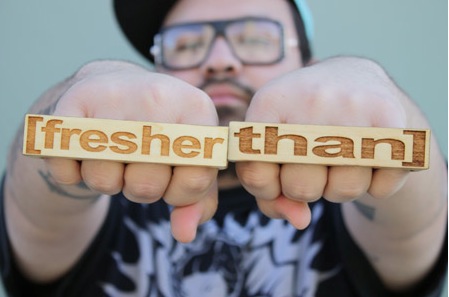 Bringing The Laser Thing To Your Bling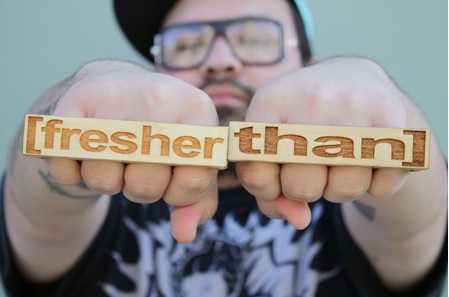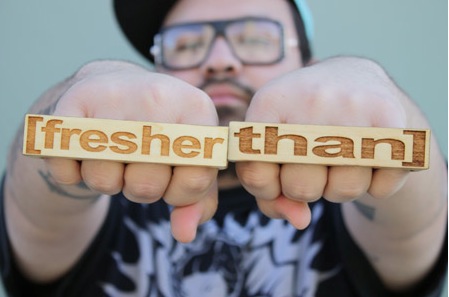 Putting a fresh spin on customised jewellery, GoodWood NYC have been turning heads with their laser cut rings, chains, pendants and more. Forms are laser cut, and then hand finished either in natural timber or painted in bright colours.

The growing collection is proudly worn by some notorious characters, and GoodWood also offers a custom service for those who have a style all of their own. Themed pieces bring a new twist to familiar cultural and political messaging – with limited edition ranges popping up from time to time as well, such as these World Cup medallions.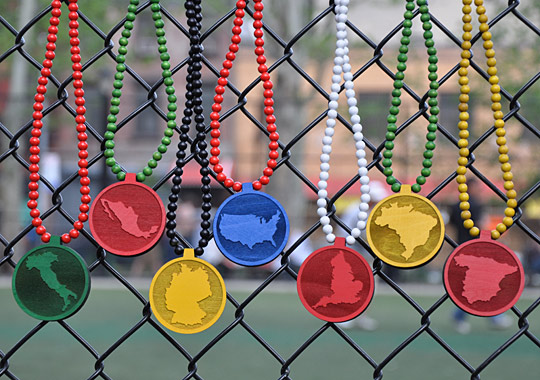 Back in the '80s, it was (for some) your jewellery that defined you. Laser cutting brings a whole new story with niche access to mass customisation.
We've seen plywood pendants before amongst the volumes of jewellery that goes through the Ponoko system… and even a little gangsta action every now and then. With GoodWood NYC, the laser cut bling does seem to be the real thing.