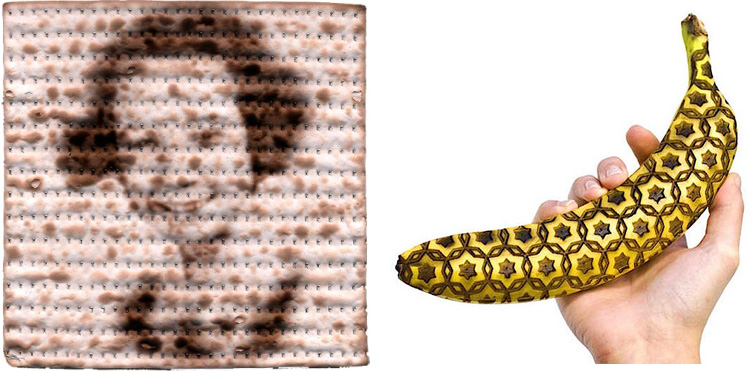 Happy Thanksgiving! I've got a digitally fabricated feast for you:
Snacks
While you're waiting, have a coincidentally Jewish themed snack: portrait matzo from Matzography (via Printersting) or a lasercut banana from Wouter Walmink (via Craft).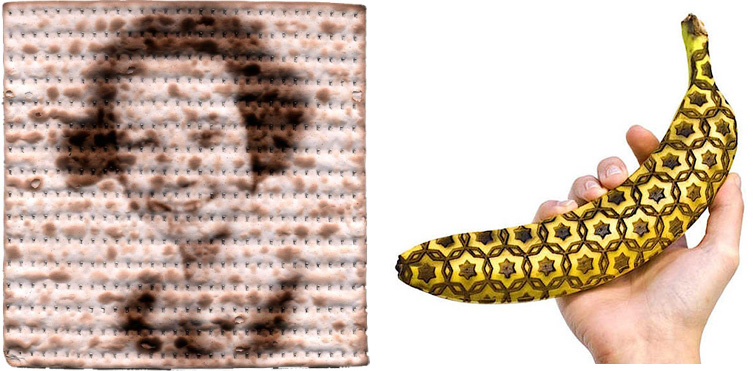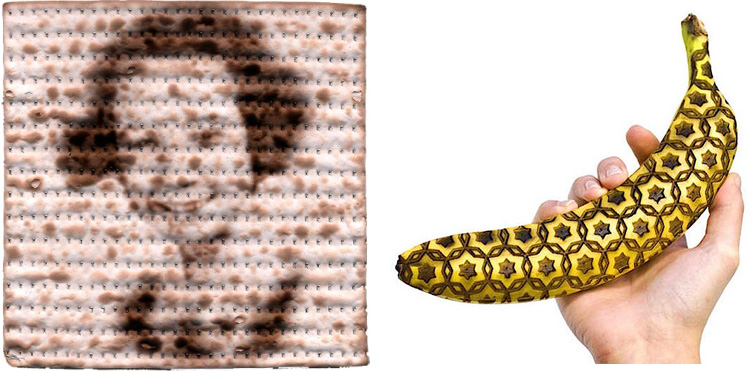 Appetizers
I'm starting this Thanksgiving dinner off fancy: a duck consomme with a lasercut nori (seaweed) garnish from Seattle Food Geek (via Craft Gossip). Moving on to lasercut ham sandwiches by Jan Habraken and Alissia Melka Teichroew (via Dutch Art Events). Yum!
The full meal is after the jump.
Main Course
Meat is on the menu. (Sorry vegetarians.)
You can either have  laser-etched ham by Studio Luddens (via Replicator),
laser-etched beef jerky by MeatCards.com (via Printeresting),
or some 3D printed turkey fresh out the Fab@Home from Cornell Computational Synthesis Lab (via Fabbaloo). Mmmm. Smells good!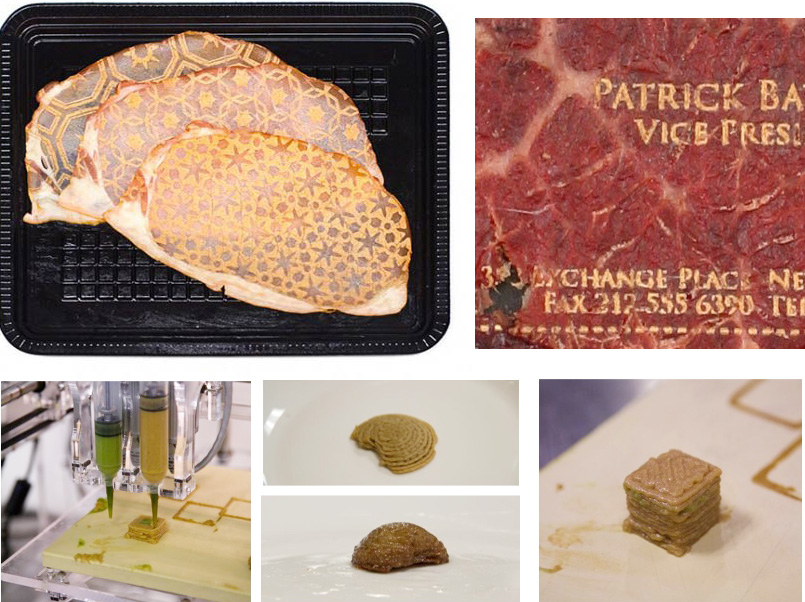 Enjoy with several pieces of laser-etched toast from Geoff McFetridge (via The Fox is Black).

Last Leaf
Coffee & Dessert
If that delicious 3D printed turkey paste has got you feeling sluggish, here's a latte with artwork machine inked into the foam (via Printeresting).
I know you've all been waiting for dessert, and I've got lots of options!
Digimode designed some shapes for chocolate molds. They 3D printed their designs and then used those objects with thermoforming to create the negative space for a plastic sheet of molds. See the full project HERE.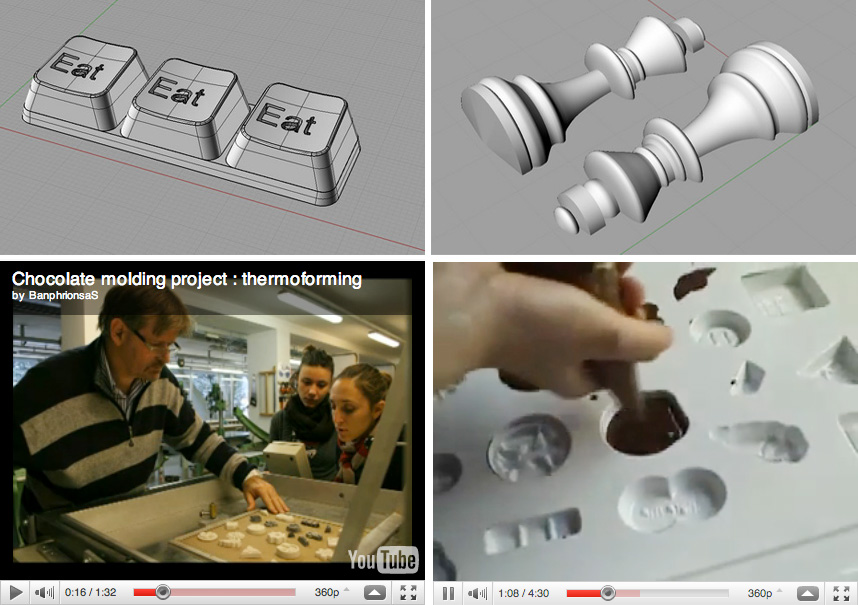 Or if you prefer, Ákos Maróy has cleaned the turkey out of the Fab@Home nozzle and is printing Nutella on some cookies (via BioDisplay).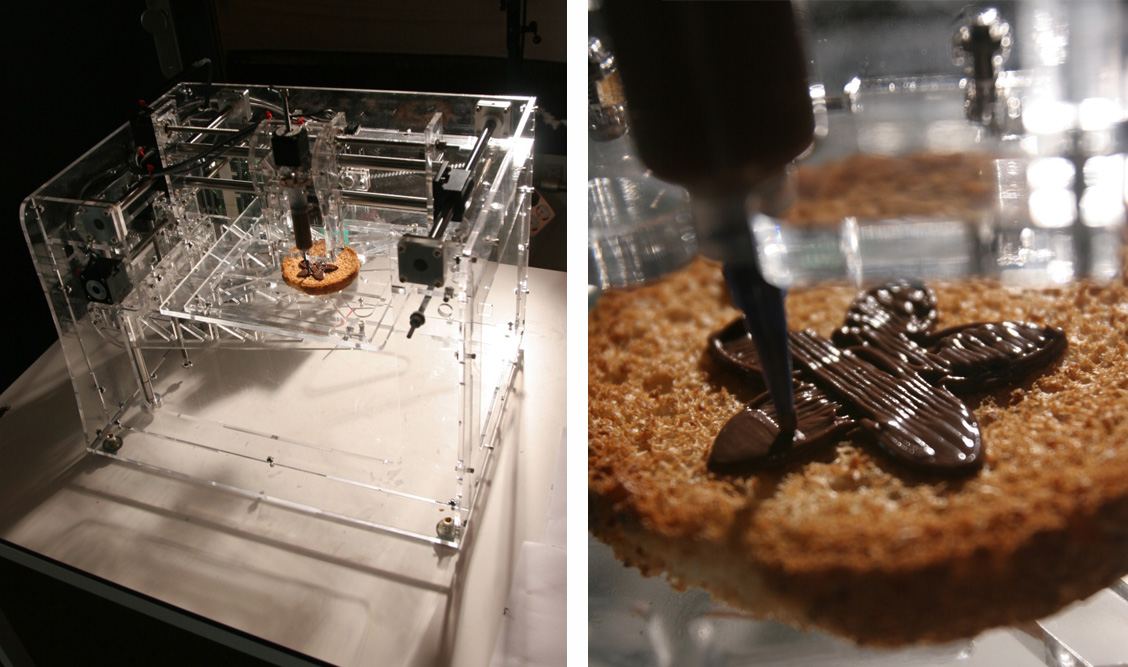 Not a chocolat person? Not to worry.
Evil Mad Scientists brought over some sugary dodecahedrons off the CandyFab 6000.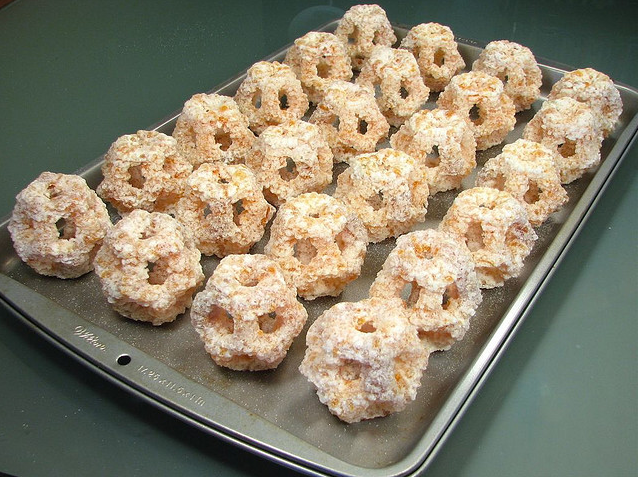 There's also Cricut Cake decorated dessert — CNC cut icing! (via Replicator).

But I'm holding out for a slice of lasercut, apple Apple logo pie (via Gizmodo).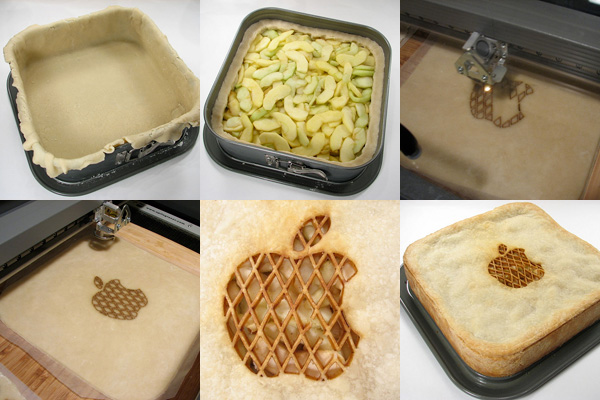 Well, I'm stuffed. If you're still hungry, you can read more about digifab and food below:
Hydrocolloid Printed Food
Cornucopia: Digital Gastronomy 3D Food Printer