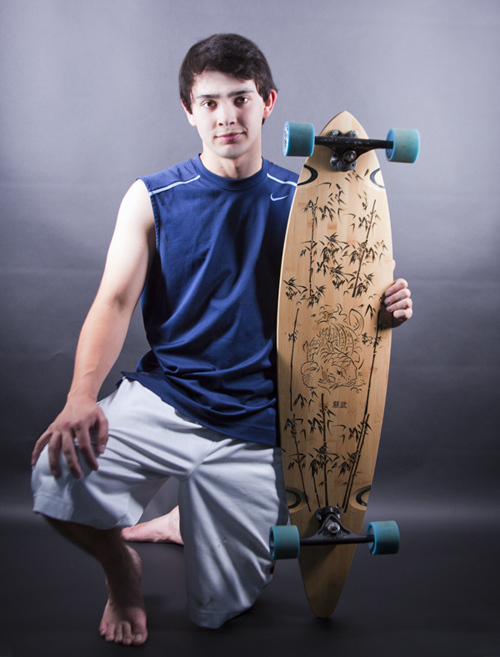 The Laser Cutter Roundup — a weekly dose of laser-cut love: #112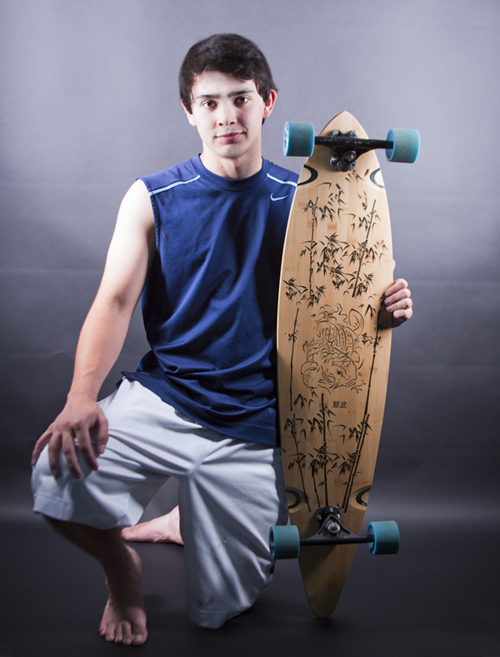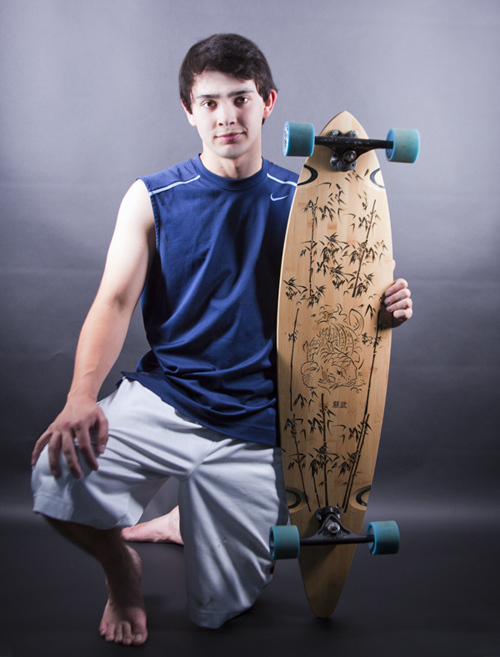 Hey, Sam here collecting the post from The Laser Cutter.
Make sure you join TLC's Facebook page.
Also I just launched my new site called The Deep Channels – it has nothing to do with laser cutting, but you may like it. We have a Facebook page for that too.
Above is a laser etched skate deck from Scott Moore at Bellevue Fine Art Reproduction.
After the jump, bears, boxes, blood, packaging, and a table…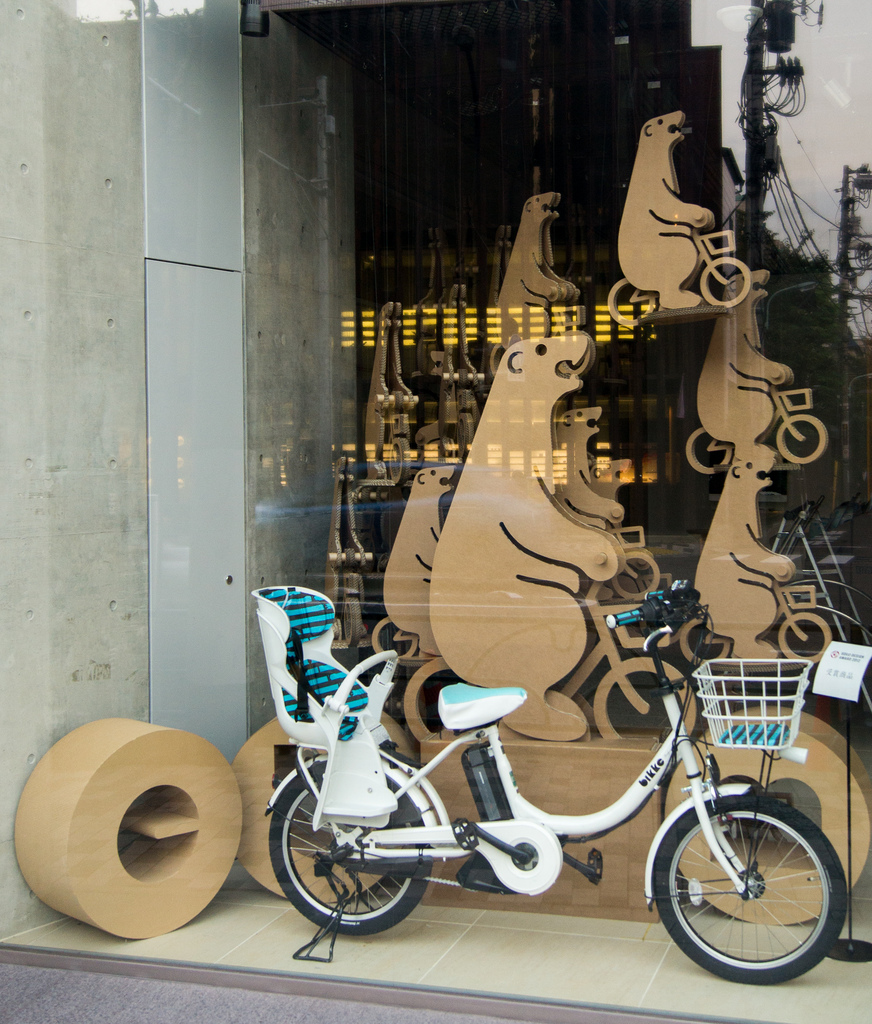 Above are laser cut (might be CNC) bears on bikes via Trevor Dykstra.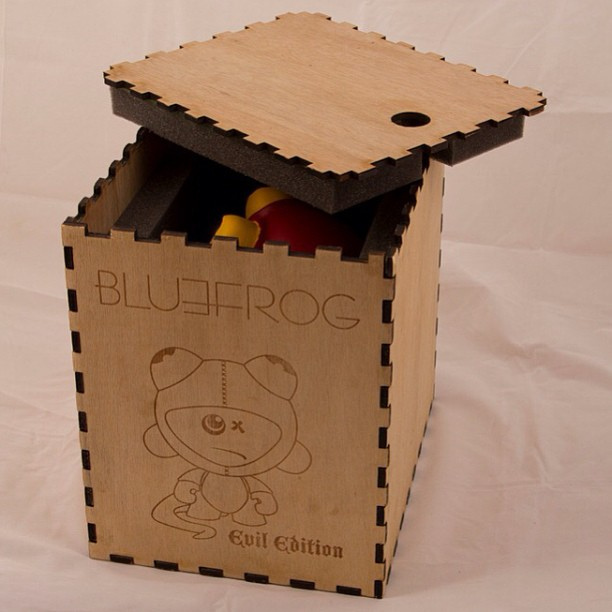 Above is a laser cut and etched wood box made for Bluefrog from Etch Work.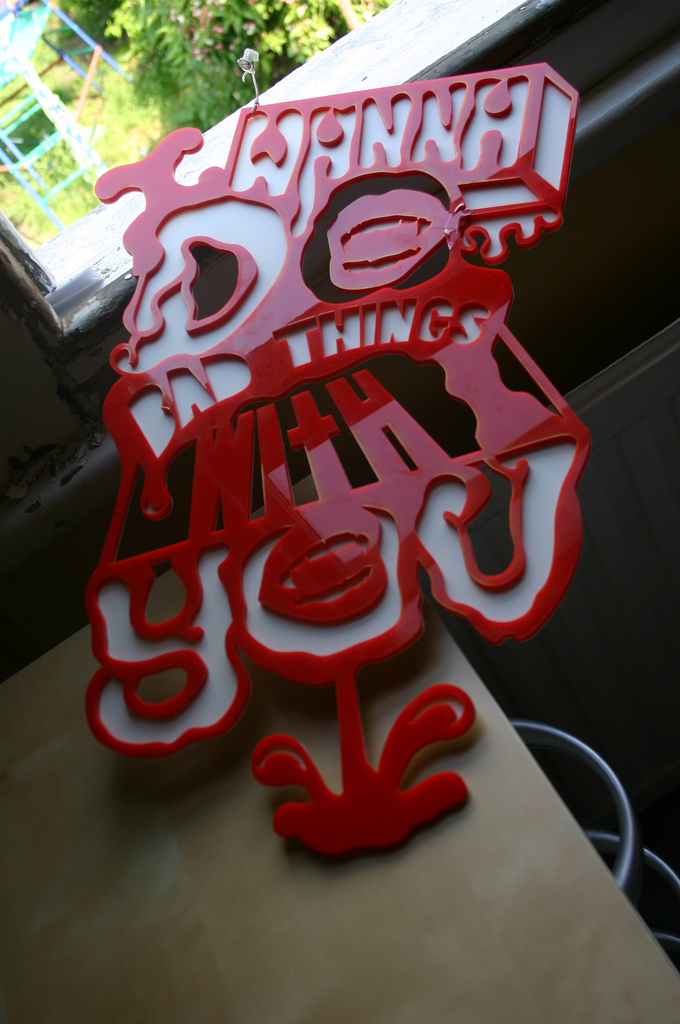 Above is a vampire themed 3D typography laser cut from acrylic and polypropylene from Alex Golin.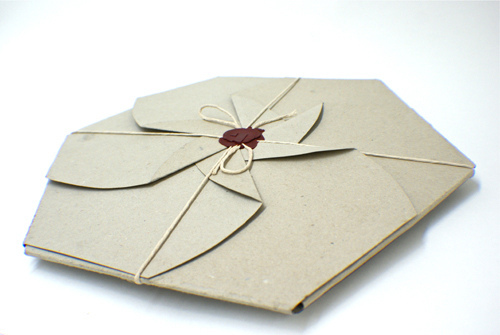 Above is a laser cut custom vinyl record album packaging from Oliver Sylvester.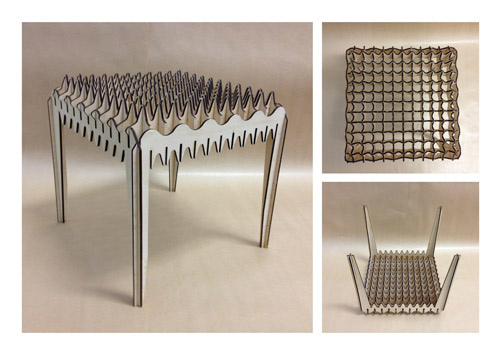 Above is a flat pack laser cut plywood coffee table from Kai Lawrence.