Best of the Blog 2011 – Toys & Games

Playful creativity is often a key ingredient when DIY makers challenge conventions, pushing the boundaries of both traditional and emerging technologies. Some designs reference toy nostalgia from days gone by, while others give an entirely new face to toys – with results quite unlike anything that has come before.
Continue reading for some seriously fun highlights from Toys & Games in 2011.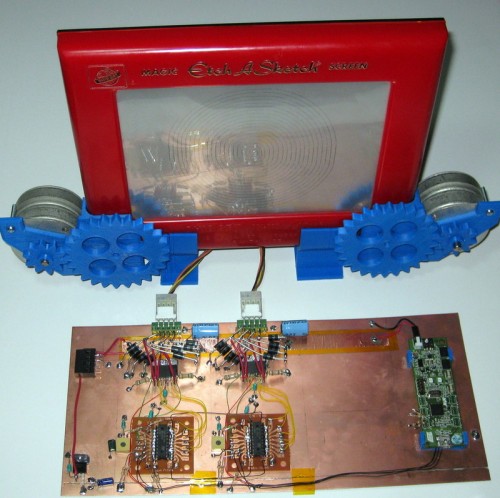 Using the wizardry of 3d printing and a little DIY CNC programming, Ben Jackson from Portland, Oregon technified his Etch-a-Sketch. The whole process is thoroughly documented on Thingiverse, paving the way for others to bring their own Etch-a-Sketch well and truly into the 21st century.
Showing just how easy it is to make practical use of your home 3d printer, Ponoko's own Derek Q sorted out a broken gamepad using OpenSCAD to get the details just right.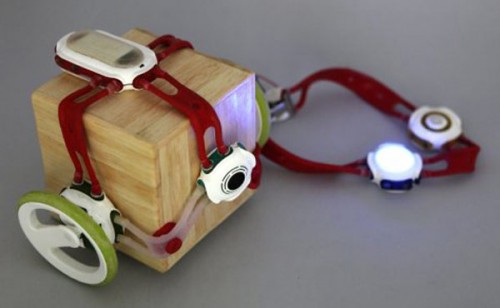 Think of the possibilities if the structural components for your very own robot came from whatever you have lying around. Everything is fair game when Gabriel Paciornik's Plick robot enabler enters the scene.
Mario Kart gaming nostalgia comes to life with these remarkably comprehensive 3D printed Turtle Shell Racers.
Give your grey matter a serious workout with Ponoko user Steve's 3D printed puzzles. The process behind these designs is a good example of how to explore options available to makers in the Ponoko Personal Factory.
Assemble an endless array of nifty structures with these elegant little FDM printed modules. Featuring a specially shaped housing for those ball magnet toys, the .stl file for magNEATO can be downloaded on Thingiverse.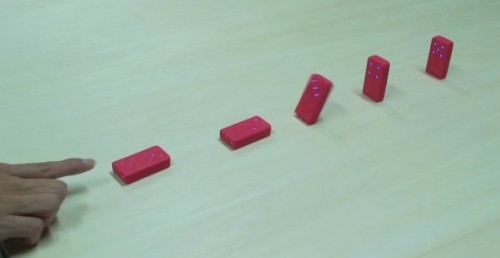 Equipped with wireless communication, accelerometers and more, the Esper Dominoes give a 21st Century twist to the ancient tile game we all know so well.
Pushing pixels on a scale that makes the famed Nanocade look positively giant, this fully operational miniature Space Invaders arcade cabinet faithfully reproduces that classic retro gaming feel down to the smallest details.