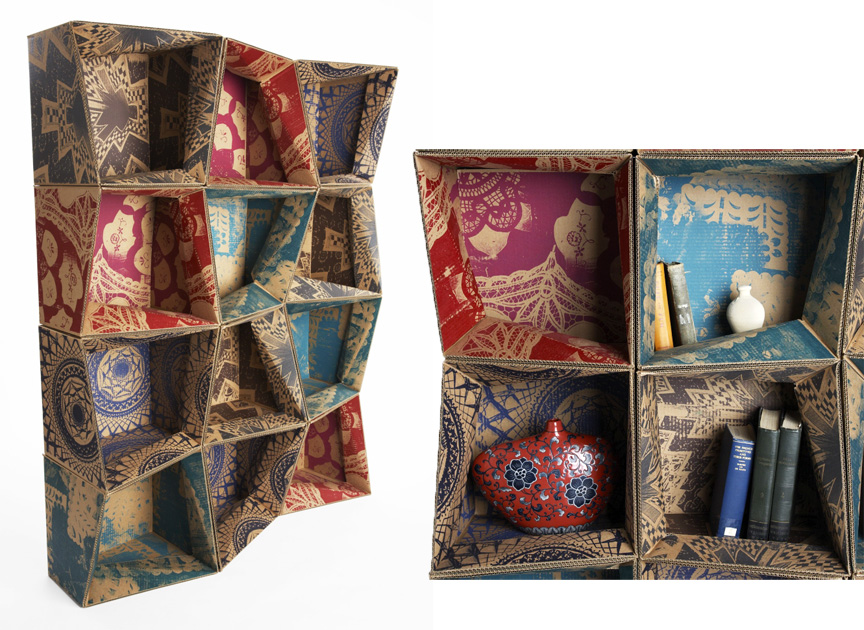 student work from Sahar Ghaheri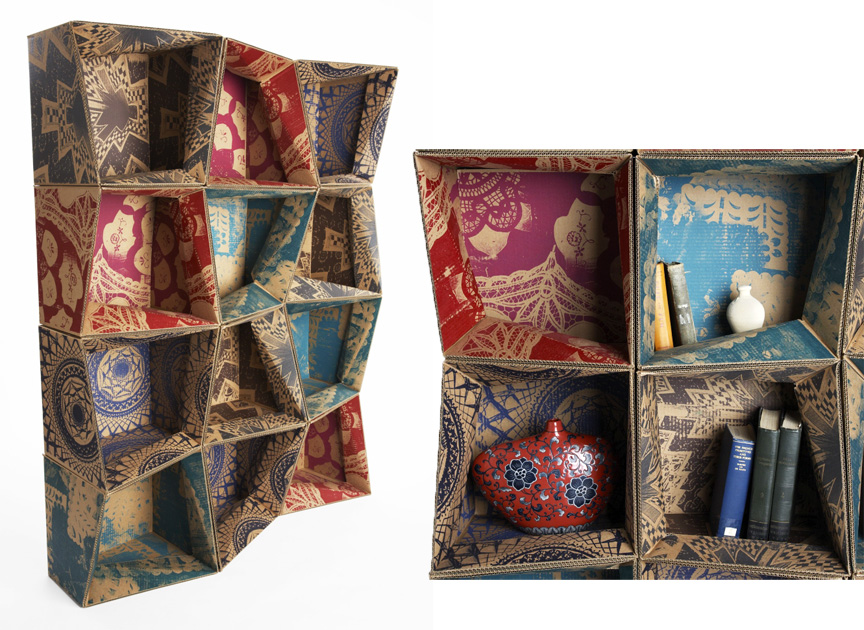 I met Sahar Ghaheri at the Pratt booth at ICFF this year. I'm in love with pattern and couldn't help being drawn to a cardboard shelf decorated with a kaleidoscopic collage of different patterns.
Ghaheri, a graduate student of industrial design at Pratt Intitute, greeted me and told me all about her Nemu storage system. As someone of Arab descent growing up in America with friends from all backgrounds and especially Jewish, Ghaheri is drawn to the struggle of cultures mixing while mainting a distinct identity.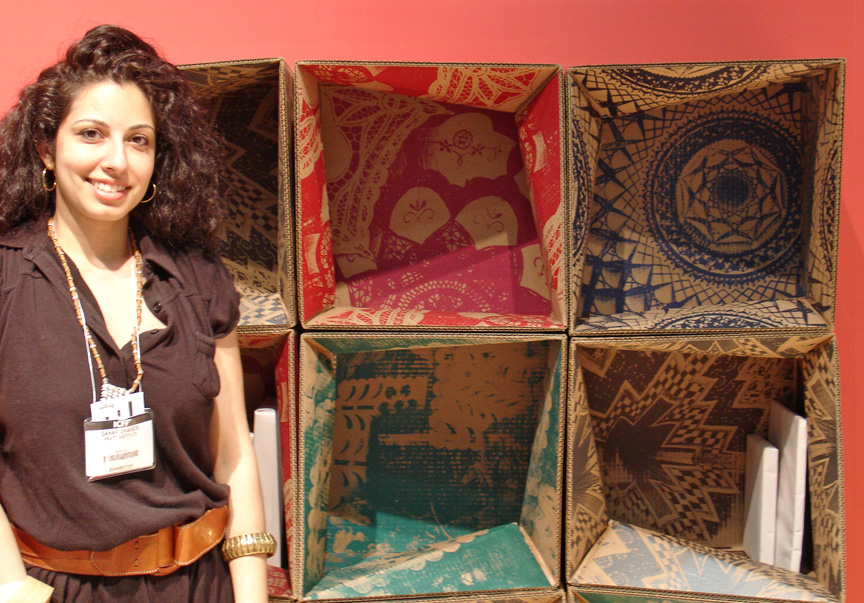 The Nemu storage unit is about "the space definied by the immigrant experience, the loss of possession, and the suspension of culture through the migration process," the designer explained. "It's about what people take and what people leave behind." Each unit is a corrugated cardboard box screen printed with pattern fragments from various cultures: a geometric design from Mauritanian tent, lace from a Chinese umbrella, ceiling tiles from a mosque, flags from Mexico.
Ghaheri's exploration of culture and product design doesn't end there. She also designed two lasercut jewelry collections based on the script of different languages.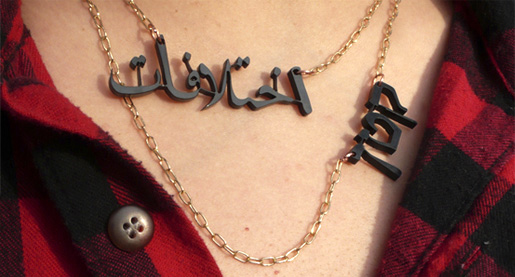 Her Unspoken pendants "redeem [the] letters that are lost when one moves to a new homeland," while Minor Differences (shown above) juxtaposes an Arabic word and Hebrew word.
Aware of "the long standing tension between Arab and Jewish cultures," Ghaheri says "many aspects of these seemingly dissident cultures are more similar than many tend to acknowledge. I've created a piece of jewelry which allows the two languages to interact on one stage, using one Arabic word and one Hebrew word to form the phrase MINOR DIFFERENCES."
Ghaheri's interest in cultures and previous work experience, which includes an internship with Karim Rashid and design work at Kuwait-based firm, has "cemented her beliefs in sustainability and socially conscious design."

This dedication is evident in her participation in The Guyana Project, a collaboration between eleven Pratt students and artisans at the Liana Cane Factory in Guyana, South America. The mission of the project was to create a collection of furniture and home products with renewable, non-timber materials using the techniques of the indigenous Wai Wai community.
The Guyana Project was on view to the public at Model Citizens NYC 2010. Below are Sahar Ghaheri's Pepper Pods.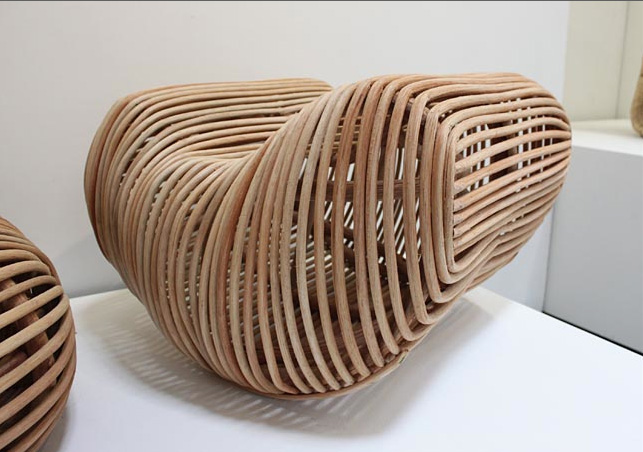 For more information on Sahar Ghaheri, click HERE for her portfolio and HERE for her Guyana Project profile.