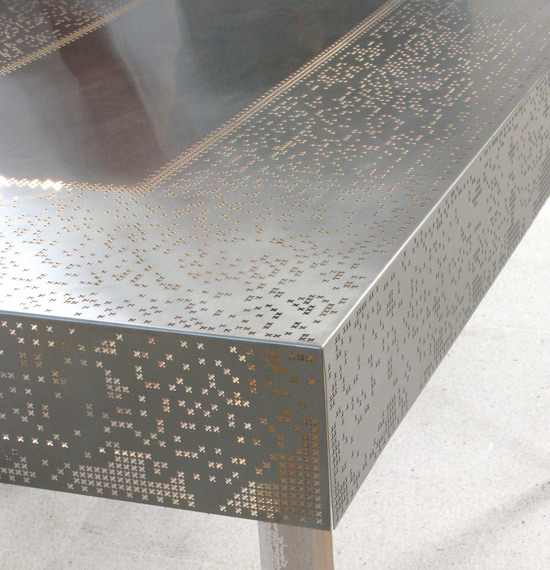 Laser Cut Lace Pattern: Merging Old With New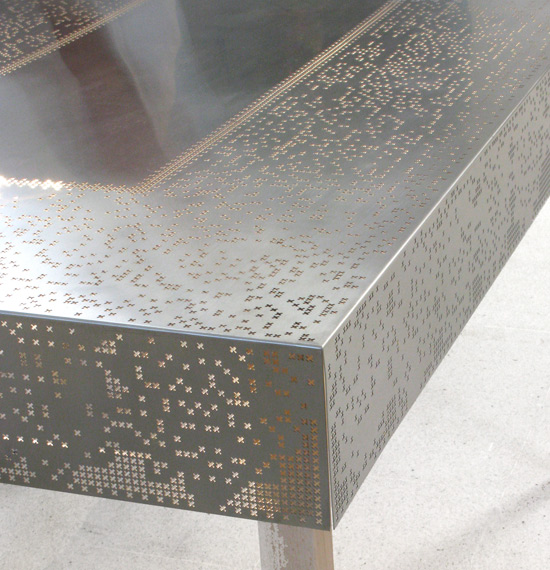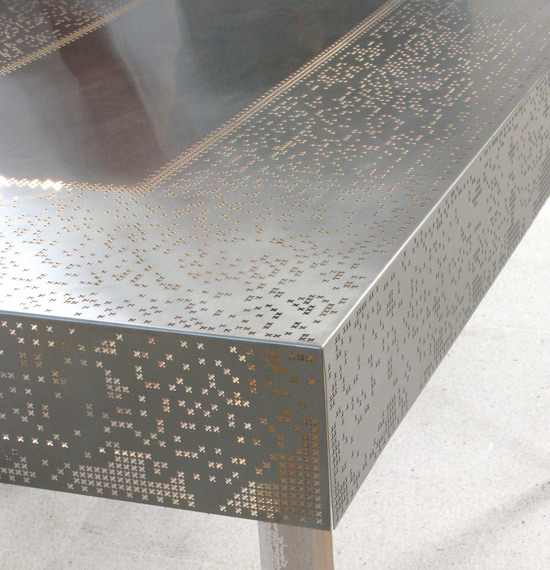 Recently graduated from London's RCA, textile designer Imogen Luddy has been making an impact with her unique approach to re-imagining traditional craft objects.
The Cross Stitch Table (pictured above) references a piece of 16th century Italian lace – only here the pattern is laser cut into stainless steel. Traditional notions of both the role and the function of the designed object are challenged by the way that Imogen uses modern materials and manufacturing processes.
Her other work includes laser cut jewellery, laser marquetry, crochet and ceramics in an ongoing quest to find new and innovative ways of exploring traditional crafts.
Laser cut lace patterns have previously caught our eye, and it is great to see another interpretation of how to bring these decorative elements forward into the world of digital manufacturing.
Via Designboom