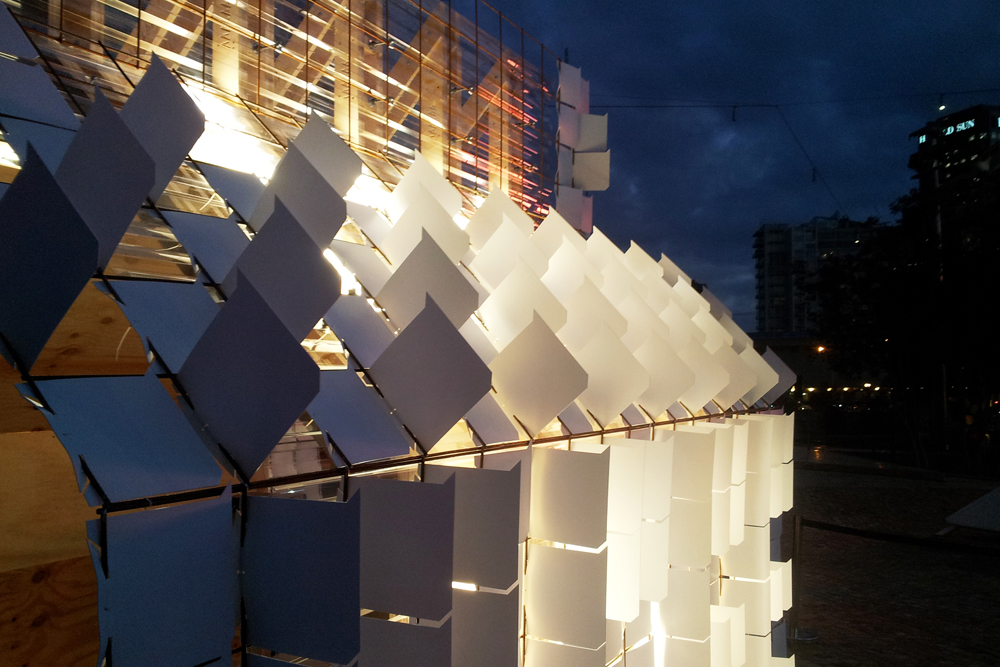 Analog Shelter is part of New Zealand designer Daiman Otto's Analog Structures project. The cladding system Feel Free was designed to respond to the Shed Light exhibition brief, currently on show in Federation Square in Melbourne, Australia. His aim is to produce a series of small DIY, standardized and customisable buildings that anyone can put together without the need for a set of saws and building tools. Feel Free's exterior cladding encourages interaction by allowing people to touch and manipulate the exterior polyproplyene panels.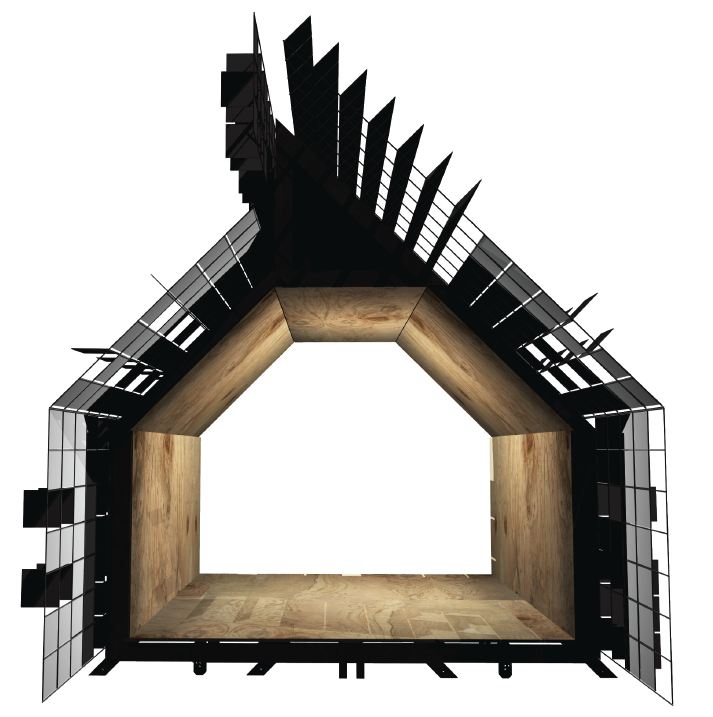 Since Feburary 2010 Daiman has been 3D modeling, CNC routing, and testing protototypes – "developed through rigorous prototyping using standard building materials and standard CNC, Analog Structures will make its system available for anyone who wants to hack their back yard."
Daiman is currently working hard to comercialise the project and aims to opensource Analog Shelter. All components will be standardized and readily available at any hardware store. For Feel Free, for example – the plywood, stainless steel threaded rods, clear polycarbonate, and exterior mesh frame are all readily available.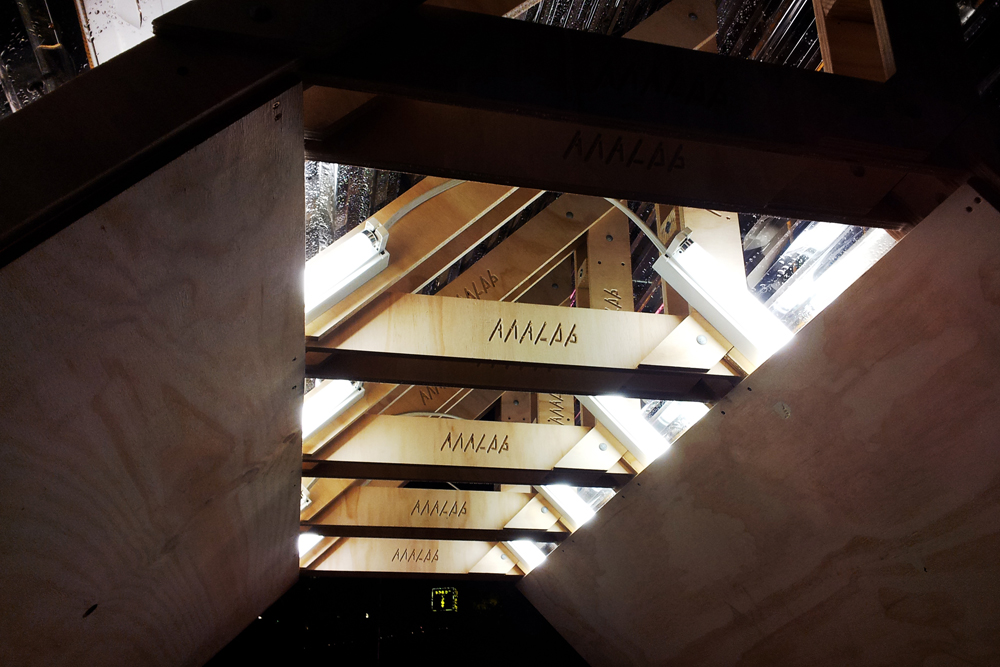 The small size of the structure has many benefits including material/resource efficiency, waste minimisation, flexibility, and customization. It has been designed to take advantage of local building laws, where in many regions small buildings don't require permits or resource consents. Daiman envisiges his Analog Structures as part of a system where people can choose their cladding, insulation and ground fixings to be appropriate to their own personal tastes and geography.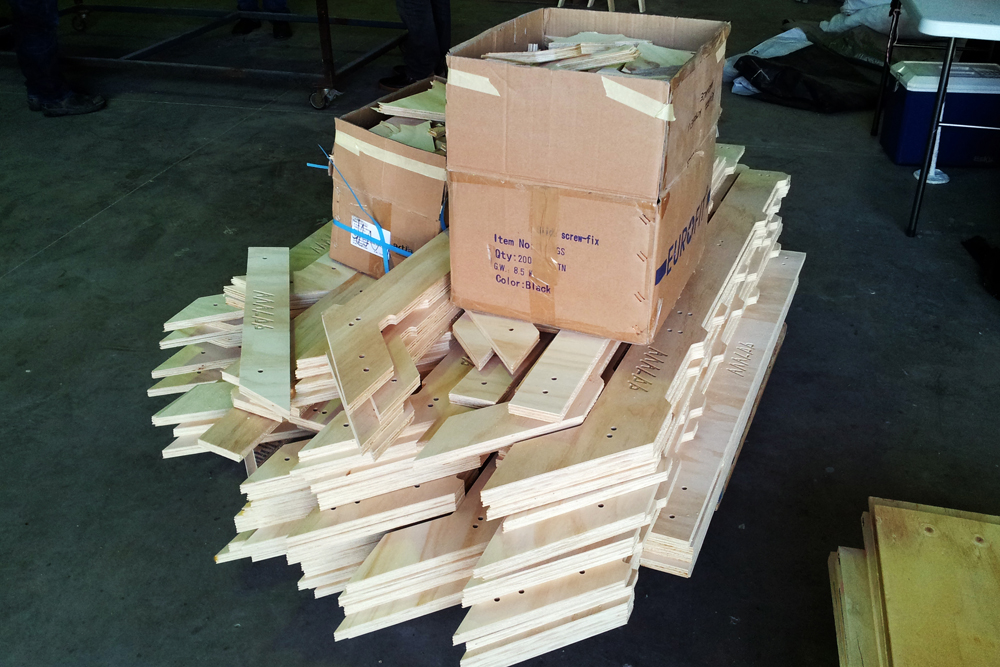 The above photo shows assembly parts and offcuts from the ten sheets of CNC machined plywood. For each sheet of plywood used, it enables one section to be constructed. This includes the floor beam, wall and roof. Daiman emphases treading lightly on the environment, ensuring minimal waste, and reusing offcuts from post–machining as packing spacers in the construction of the shelter.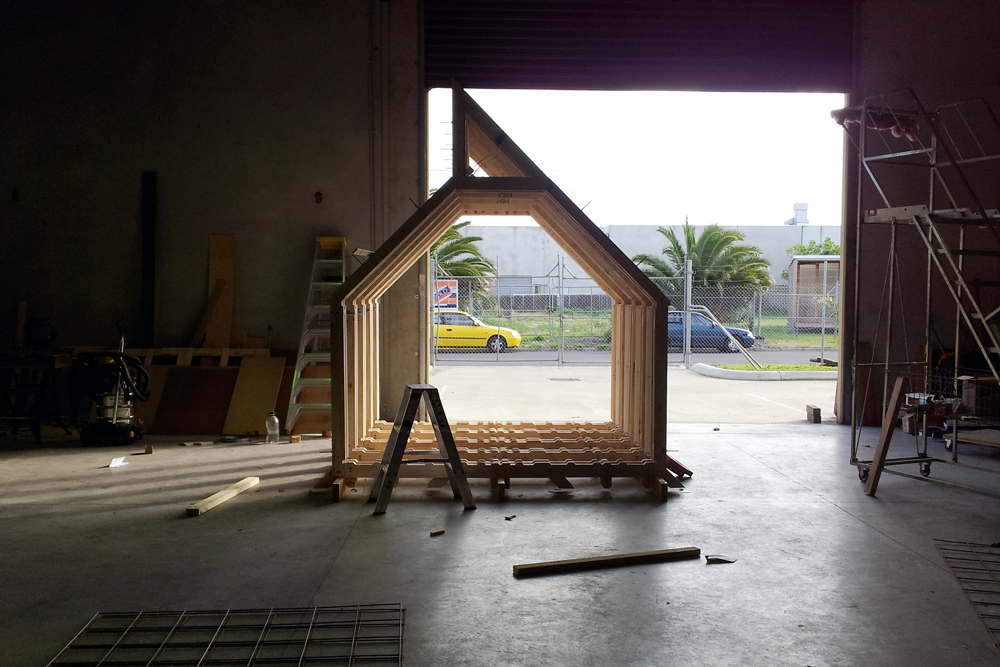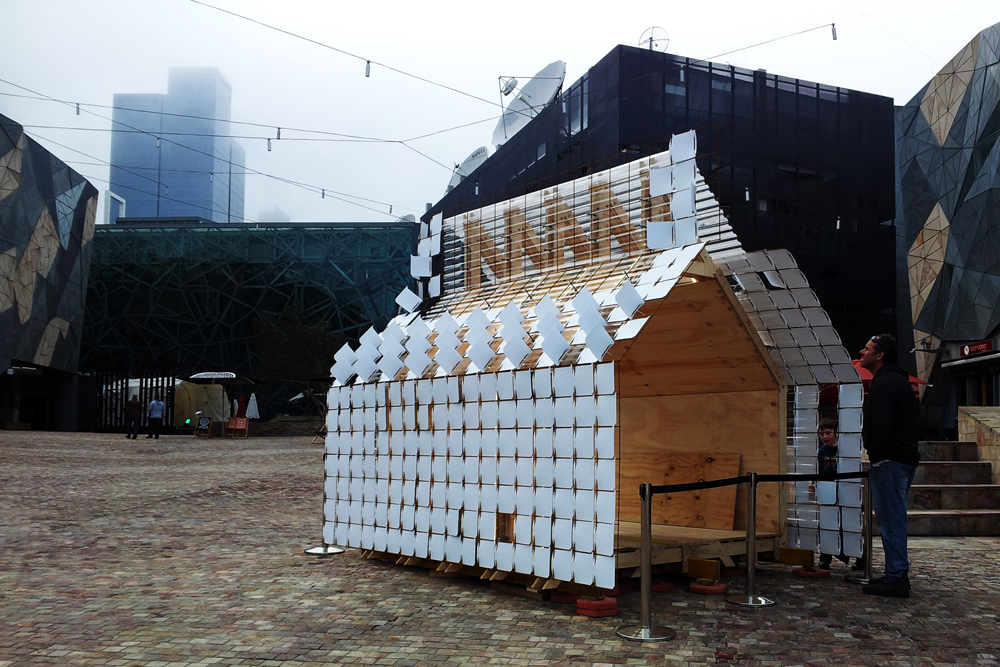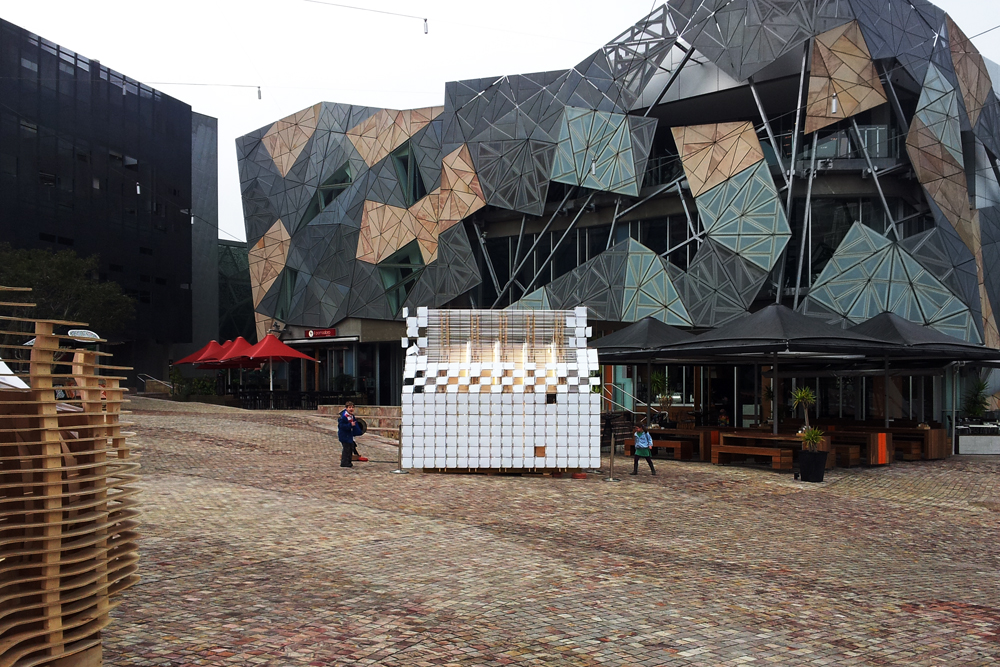 If you're in or around Melbourne, up until the 1st of July – be sure to check out the annual Light in Winter Shed Light event in Federation Square, that Analog Structures is apart of. To follow future developments of Analog Structures, please follow them on twitter.
---
David is an industrial designer from New Zealand. He contributes a weekly article on personal fabrication for Ponoko. You can follow him on Twitter @dizymac