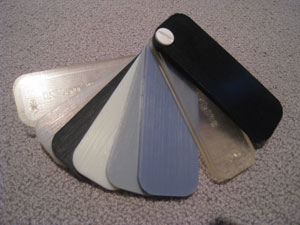 Coraline, the animated fantasy movie directed by Henry Selick (Nightmare Before Christmas) stars the The Connex500 is a 3-D printer by Objet, kinda.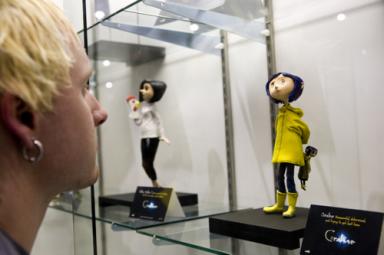 From the opening scene through the entire film, movie-goers see startling animations stemming from Objet technology, particularly in the fluid facial animation of the characters. Talented artists at LAIKA used Objet systems to create hundreds of models with individual facial expressions that were exchanged on puppet characters to create the illusion of all manner of actions and emotions, from talking and smiling to
laughing and crying.
Marking the first use of 3-D printed replacement faces in a feature-length film, the character of Coraline had the potential to exhibit well over 208,000 facial expressions. By comparison, the main character in the 1993 stop-motion film The Nightmare Before Christmas, by the same director, had but 800 possible expressions, and was considered a breakthrough in animation in its day.
This may not be the first time 3D printers have been used to produce an animation, but what is really interesting about the Connex500 used is that it has multiple printer heads, so it can build an object out of any of Objet's eight basic plastic materials which range from rigid to flexible, and include clear, white, and black options — or combine them to create an infinite number of composites. Objet's Connex500 is the only 3-D printing system on the market that can do this.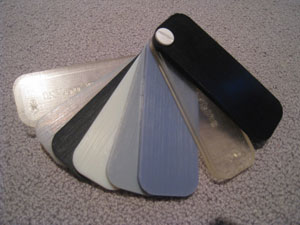 Above is an example of the printable materials.
Check out the trailer and screening times here.