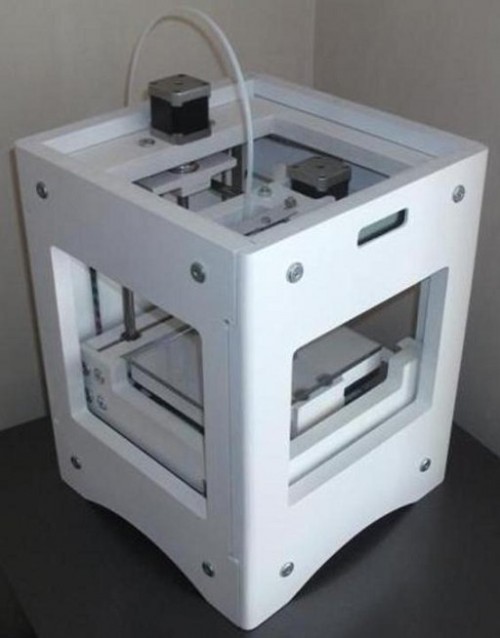 Who said DIY printers had to look home made, anyway?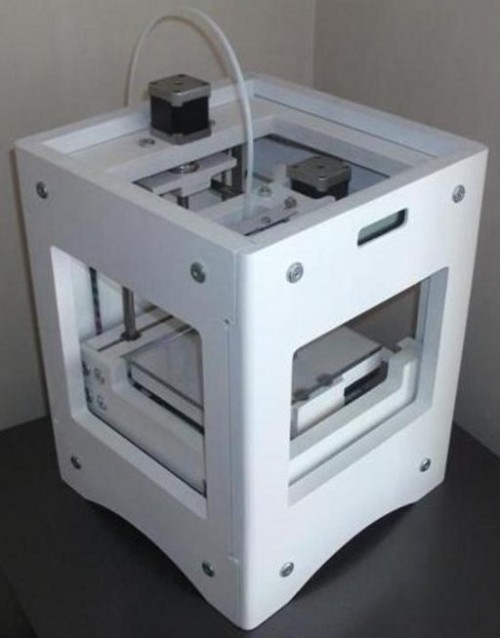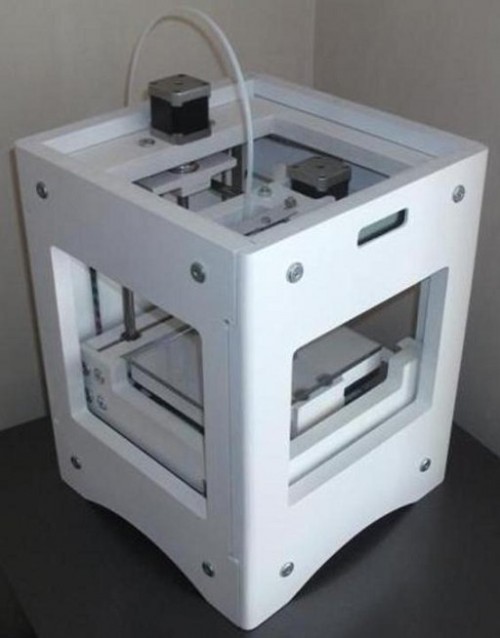 Check out this fine looking 3d printer from Richard Sum.
The aptly named SUMPOD is currently the focus of an IndieGoGO campaign, where contributors can pledge their support and receive the sum of many parts in return.
It's interesting to note that Richard has based his printer off the RepRap (as many 3d printers are these days, for good reason!) but has given it a refined visual language that is unusual in the DIY landscape. Exploring beyond the smooth white exterior, the SUMPOD has a build area of 150x150x100mm (a little bigger than the Makerbot) and an overall footprint of 280x350x280mm.
For Richard, it wasn't all about putting together the prettiest printer in town.
My aim in designing the SUMPOD was to produce a product which not only makes the technology affordable and hence accessible but has the safety of the user at the forefront.
As well as being affordable and safe, there are built-in extras such as an LCD display that is used to monitor temperature and will also enable future developments like SD card input for standalone functionality.
The fun doesn't stop there – Richard is also working on a dremel attachment for PCBs and light routing (perfect for those DIY lithophanes). Ever true to the cause, files for the dremel attachment will be made available online so that users can make their own one using the very machine it will end up being attached to.
A lot of thought has gone into making this printer stand out from the crowd – and its beauty is indeed more than skin deep.
If you like what you see, you can put your money where your mouth is on IndieGoGO.
Via Hack-A-Day