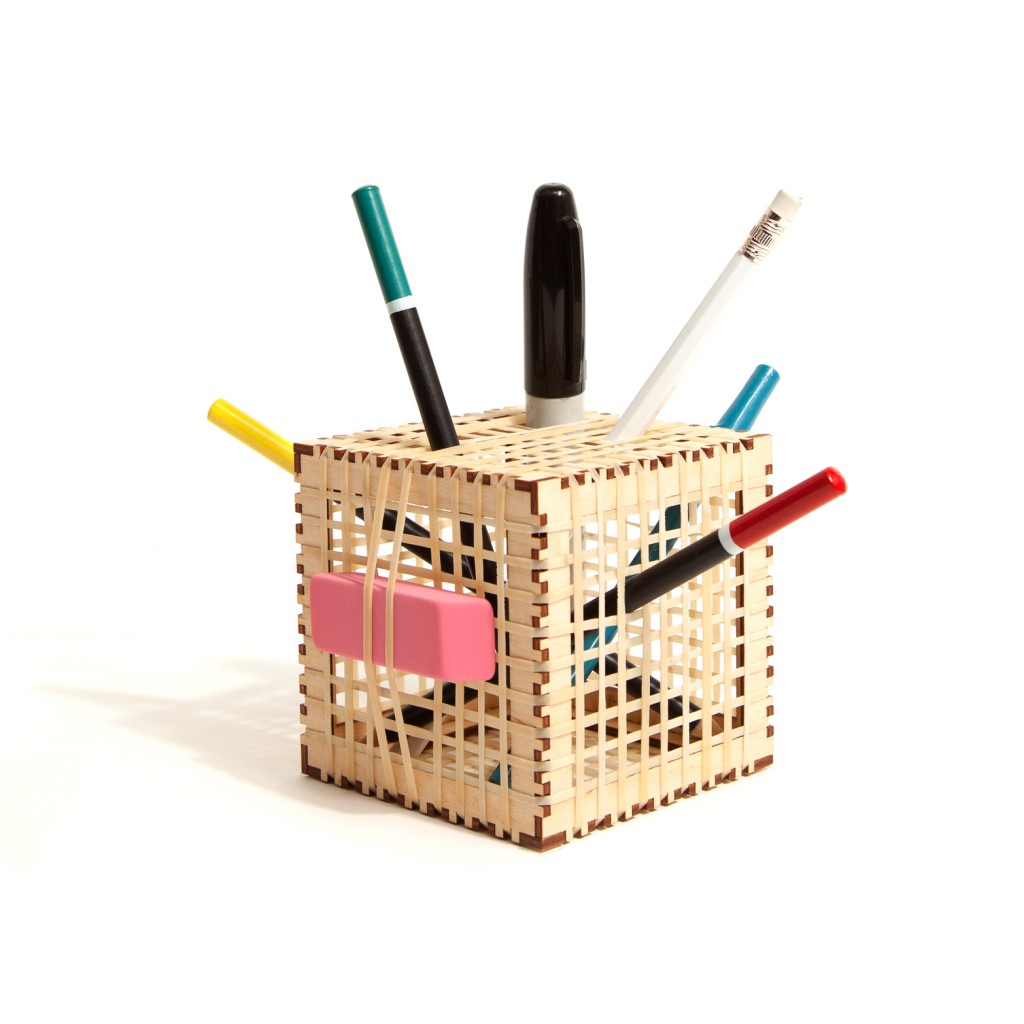 How A Maker Used Ponoko to Crowdfund Their Idea.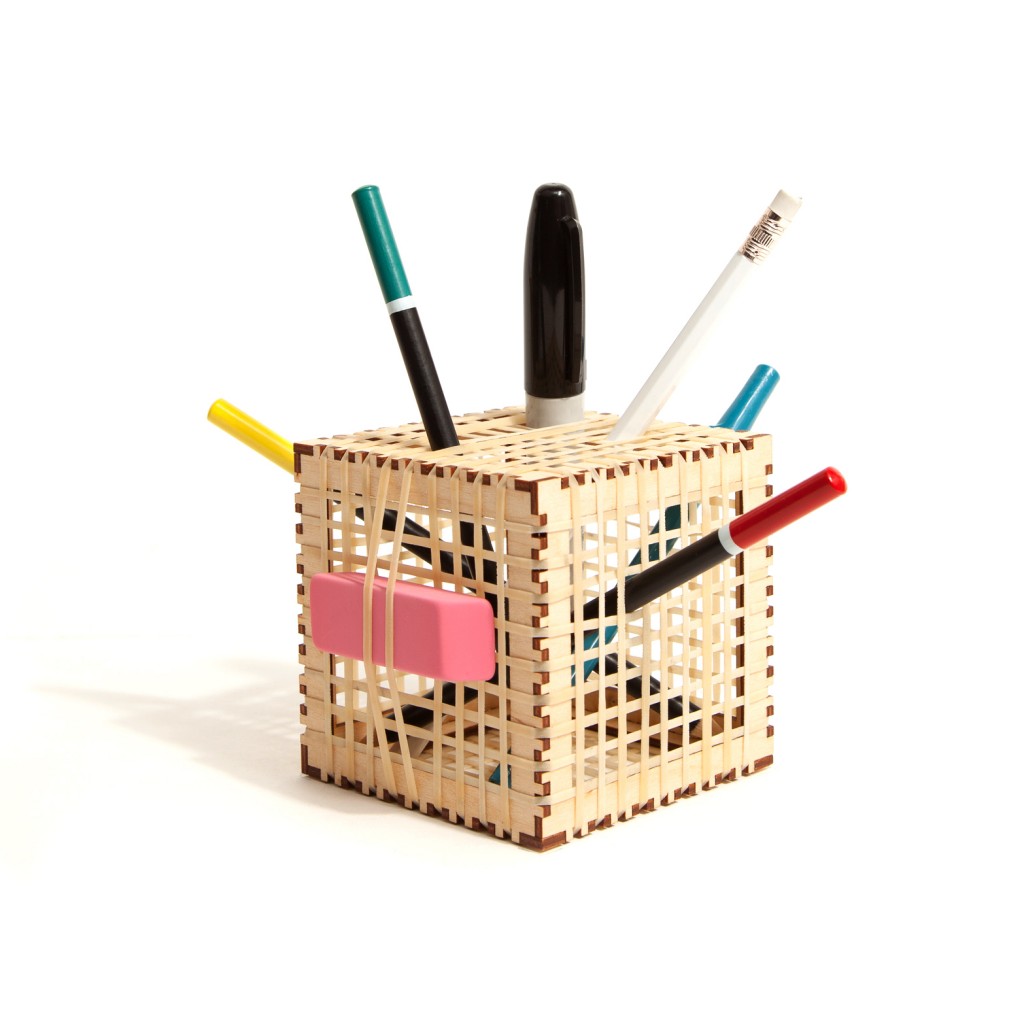 We took the chance to talk to Jerry Barccia, creator of The Bandynami, about his experience getting from idea to completed product using Crowdsupply.com & Ponoko.
How did you get started designing and making your own products?
"I began to dabble with 3D software and third-party bureaus while a design student, about 2006. I thought it was magic – sending out a laser cut or 3D computer file (nothing) and in the mail, the objects appears (something). I could then mold and recast as many of "the thing" as I wanted. Incredible!
As the technology advanced on the hardware and the prices of software became more reasonable, prototyping whatever was in my head became much easier. With the advent of crowdfunding and its growing popularity, I knew it was time to revisit every single "make" idea I've ever had. The wall of 'gatekeepers' involved in creating and bringing products to the masses shrunk considerably enough to climb over."
What was the inspiration behind Bandynami?
"As part of a design course at the School of Visual Arts, we were tasked to redesign something on our desk: simple stationary items for beginners' intro to 3D. I have a lot of art supplies, some as thin and long like an expensive watercolor brush, some thick and nubby oil pastels, and Japanese brush pens that I prefer to store downward (so the nibs stay fresh). I've also inadvertantly stabbed myself (more than enough times) with a quill pen nib because I can't see what's hiding in all my organizer-bins.
The project went well and it was surprising what you could fit into the prototype without it falling over or breaking. It took two years for my balsa wood prototype to finally implode."
What led to you try Ponoko?
"I tried Ponoko because of the laser cutting choices and options. I didn't find comprable speed, service and material choices anywhere else. 3D prints of the Bandynami couldn't withstand the pressure of the rubber bands, and would bow and buckle. Monolithic ABS FDM printed models worked great, but it wasn't something I could easily reproduce for a reasonable cost and the resolution just wasn't really dazzling yet.
I wanted to experiment with different rigid materials and different colors representative of the final product. Ponoko allowed me to do all that, with great articles to help someone like me, who at the time didn't know what 'kerf' meant."

Can you tell us about the process of making and selling with CrowdSupply & Ponoko ? How is this different from your process before Ponoko/CrowdSupply?
"I feel it is very important to showcase your ideas and let people interact with them. For example, while at the 2015 Bay Area Maker Faire I met a member of the Crowdsupply team, who explained their philosophy. They have been great – it is a leaner, very curated experience meant to get the thing you made into the hands of like-minded people who want one, and they have an open-source spirit that applies even to something as 'analog' as a 'Modern Pencil Cup.'
The Crowdsupply campaign is actually my second crowdfunding attempt. At the time of this writing it is 64% funded with 24 days left, so I'm very optimistic. I felt kind of lost in a sea of many, many ideas in other crowdfunding platforms, and working alone, I made pretty much every crowdfunding mistake you could make. I knew Crowdsupply.com was the right home because of the help and the spirit of their other projects."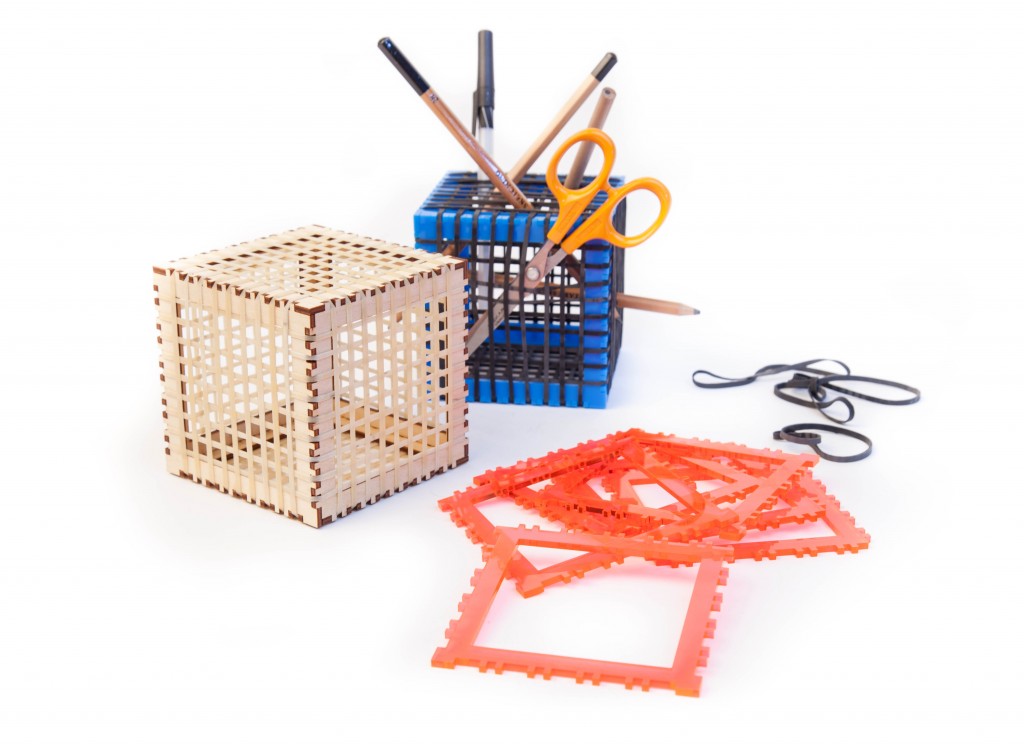 How long did it take to go from: 1) idea to design; 2) design to prototype; 3) prototype to final piece;
"I've dabbled with this project on and off for years trying to create a mix and match design using 3D prints I could easily recast in resin. Then I found Ponoko, and once I decided on simple box joinery and acrylic it took me a matter of days (literally) to have exactly what I wanted from Ponoko. In the prototyping phase I nested different sized Bandynamis within each other to maximize output from the P3 template. This helped me nail the correct size for using regular office #33 rubber bands."
What are the top things you love about Ponoko? Why?
"From the ease of uploading my files to opening up the box that says 'Yippee' on it – the experience of making on Ponoko really is one of a kind. Also, whenever I have to prototype something, for a personal project or for work, it's the first place I think of."
What's next for Bandynami? Any projects on the horizon / new ideas / Next steps?
"More Exhibitions. More Maker Faires and Gift Shows. Input from others just keeps making the concept better. A particularly great look comes over people's faces when they pass by and realize what it does, and how, and their level of excitement over the object is very encouraging.
I'd like to take Bandynami into different colors, materials and sizes. I like the idea of stamped metal, ceramic, sustainable wood veneers, or even stronger injection molded ABS plastic. I was surprised how many kids were into it at the Bay Area Maker Faire, so perhaps it has life as a 'looming toy' – something I heard repeatedly."

What advice do you want to give to other folks trying to get started making products with Ponoko (or laser cutting 3D printing in general)?
"My advice would to just keep experimenting. Don't give up. You don't have to be a trained engineer. You will eventually figure it out. If two pieces don't fit, alter it and try again until they do. Use the forums – someone else most likely has had your exact problem.
Make sure what you are making is something that YOU want, or are making specifically for someone you know, and NOT what you think other people would want or buy. Bandynami didn't 'work' until I made it for me, and only me, and not because I was trying to 'sell it' to Staples or something like that.
There is no global 'pencil cup' problem to be solved. I needed a solution to the way I worked and I have it now (many actually) thanks to Ponoko. Anyone else can access it and modify it to their needs if they too find it useful.
Work with others to expand your thinking and challenge your assumptions. Most importantly, display your wares somewhere – anywhere – people can interact with them. Feedback from actual people opens wonderfully surprising lines of thought."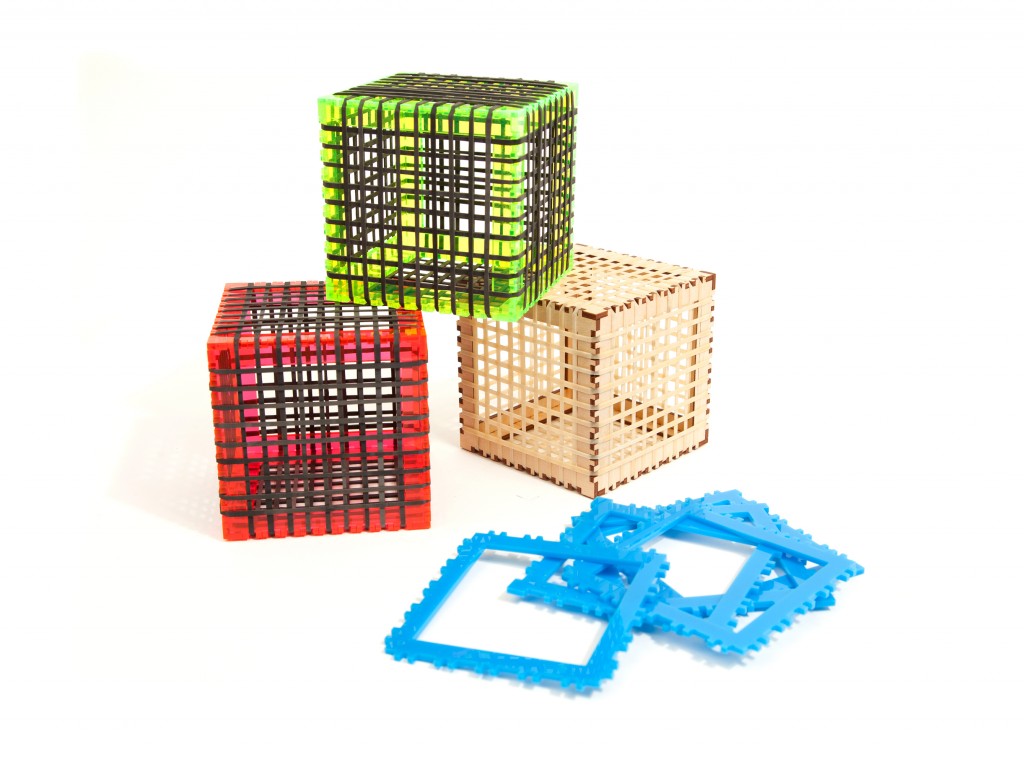 Are your pencil cups available for sale anywhere else I should mention besides crowdsupply? Or anything else we should mention in general?
"Crowdsupply.com is the best source to purchase a kit ready to go. I will also make the plans available, for free, here on Ponoko very soon."
If you'd like to be featured for a future maker story get in touch with us via service@ponoko.com. We're always looking to showcase the talent of our makers on our blog.